A museum on the west coast has it all culturally, from ceramic pots to gourds used as swimming floats. PAUL LAMBIS has a look around
Folk art represents a culture's ethnicity and traditions. That in Paphos depicts the community's cultural life expressed via the art forms that are widespread in the region.
"The folk and traditional arts, which include crafts, dance, music, oral traditions, visual arts and others, are those learned as part of the cultural life of a community whose members share a common ethnic heritage, cultural mores, language, religion, occupation, or geographic region," executive manager of the Paphos regional board of tourism Nasos Hadjigeorgiou said.
"Folk art is influenced by ceremonies, celebration and community. These are critical for handing down cultural values from generation to generation in our local communities."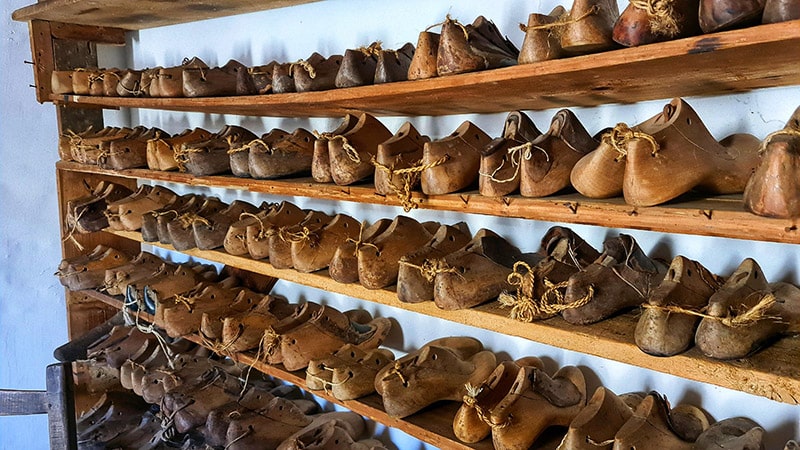 The Museum of Folk Art Geroskipou allows visitors to delve into the past and enjoy the region's art and culture. It is an opportunity to gain insight into its people while broadening the mind. "Paphos was an important ancient civilisation in the Mediterranean. The region has established itself as a cultural tourism destination," Hadjigeorgiou added.
The museum in Geroskipou showcases a vast collection of folk arts and crafts portraying village life in the past, including those of pottery, scarf making, cobbling, rug weaving and rope making, as well as the fabrication of silk, for which Cyprus is renowned.
The entire display is impressive, as is the 18th century mansion that houses all the rare artefacts. The historic building, known as the House of Hadjismith, belonged to Andreas Zimboulakis, a wealthy and educated man who was British Consular Agent for western Cyprus, in charge of the provisioning of British troops.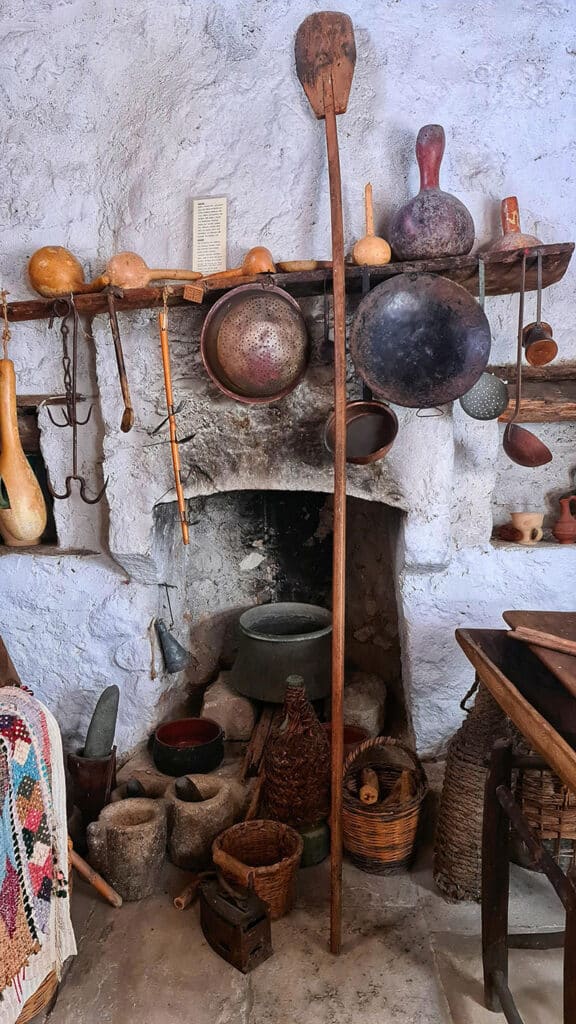 Zimboulakis, who was born in Cephalonia, Greece resided in Geroskipou and served as vice-consul to safeguard Britain's interests. In 1947, the Department of Antiquities purchased the Zimboulakis mansion, where luminaries were often welcomed, and converted it into a museum of folk art.
The House of Hadjismith is a beautiful building by modern standards, and it was formerly part of a bigger complex of structures. The building is an antique landmark that has housed an ethnographic museum since 1978. "The building's name is derived from Zimboulakis' strong relationship with British Admiral Sir Sidney Smith, who frequently visited the residence."
The museum houses a huge and diversified collection of exhibits from across Cyprus that depict daily life, various crafts and activities, and many forms of Cypriot folk art during the 19th and early 20th centuries. It shows the techniques and procedures used to create a wide range of useful and beautiful artefacts. A lovely open-air courtyard leads to several rooms devoted to textiles and tools used in the manufacture of flax, wool, silk and cotton. An antique loom and other weaving devices used for delicate embroidery and lace are also on display.
Geroskipou's Folk Art Museum also features a blacksmith's workshop as well as forms and tools for producing shoes. The pottery room exhibits several types of vessels and illustrates regional variations in decoration; it is brimming with examples of handmade pots and contains a detailed description of the method of throwing a pot.
In another area, cooking equipment made of bronze, earthenware, wood, cane and glass are displayed. "It is worth noting the ingenious crafts, such as the gourds used as floats to help children learn to swim," Hadjigeorgiou said.
A lofted room contains agricultural tools such as a threshing board, sickle and a vine dibbler, while the stable houses stirrups, woven saddle bags and canvas collars. The incredibly detailed exhibit also features the last printed-scarf producer in Cyprus. "Parts of the house have been adapted to resemble a traditional farmhouse, presenting an authentic village life experience.
"It is important to fully understand that traditional art is a creative process, just like any other art form; however, the inspiration comes from tradition, history and communal practices," Hadjigeorgiou explained. "It is fundamental to safeguard and preserve this form of art because it allows us to better understand our cultural roots, traditions, and heritage."
The Museum of Folk Art Geroskipou is open all year, from 8:30am to 4pm (winter months) and 8:30am to 5pm (summer months). Admission is €2.50 per person.