Since 1990, Hellenic TV UK has evolved into a thriving digital platform with an impressive viewership of over two million people worldwide. At the helm of this thriving television station is Takis Fellas, a Greek Cypriot from Pano Zodeia, Astromeritis – in the occupied north of the island – who focused on creating a platform that will preserve and promote his cultural heritage in the United Kingdom and act as a bridge between the British Cypriot diaspora and Cyprus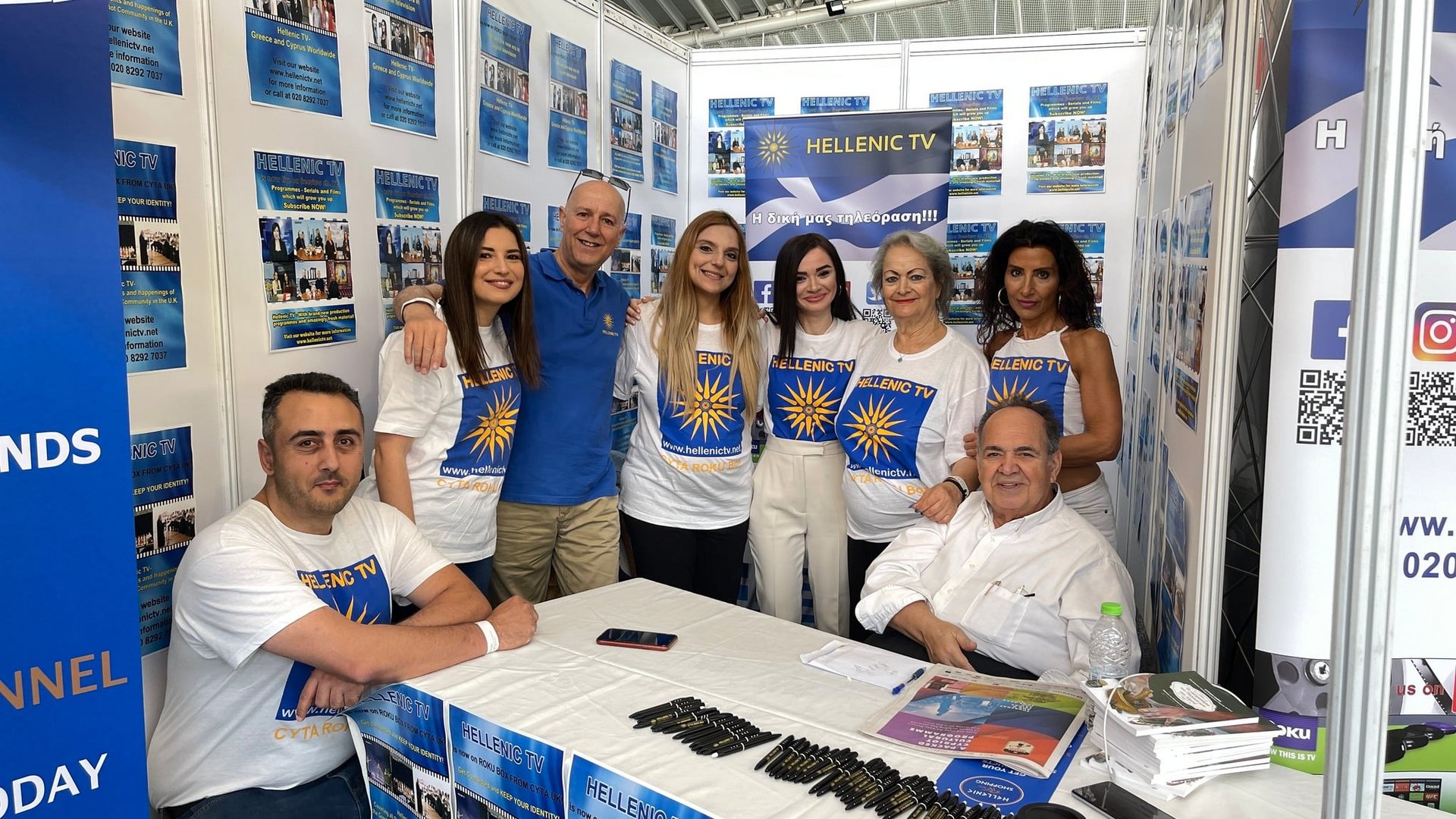 Takis, take us back to that pivotal moment when Hellenic TV made its debut as a Greek television station in the United Kingdom.
"It was a momentous moment in the history of the Greek and Cypriot communities in the United Kingdom. As all the founding members huddled together in a small studio, the first Greek language television programme aired for three hours to thirteen homes in the Camden area, establishing Hellenic TV (HTV) as the first fully operating Greek language television channel outside of Greece and Cyprus.
"Since that historic day in 1990, HTV has evolved into a thriving digital platform with an impressive viewership of over two million people worldwide. Through a wide range of programmes, it helps preserve the cultural heritage of Greece and Cyprus while showcasing members of the diaspora who have contributed positively to British society.
"The first chapter of Hellenic TV, however, began eight years earlier with the introduction of cable television in the United Kingdom in 1982. While working as a satellite engineer for British Telecom at the time, I realised the unlimited potential that cable television had to offer.
"It was a significant stride forward for technology. At the time, there were just three channels available in the UK: BBC1, BBC2, and ITV. When there were suddenly fifty analogue channels, I realised that content would be required, which is when I came up with the idea for a Greek language channel."
Did you encounter any challenges along the way?
"The next eight years were a pivotal time in the establishment of the channel. After I had learned the ins and outs of the cable television business, and overcoming numerous challenges such as language barriers, funding, and the painstaking task of acquiring a broadcasting licence for the UK's first foreign-language television service, the idea finally come to fruition."
What type of programming does your channel offer?
"Hellenic TV continues to provide programming that appeals to its steadily expanding subscriber base and has increased its daily schedule to seventeen hours by linking with national broadcasters ERT Greece and CyBC. Our schedule features local productions with programming centred on the Greek and Cypriot communities in London, including music performances and Greek films. We also air a variety of programmes from our studios that include entertainment shows, documentaries, educational series, talk shows, sporting events, and cultural programmes."
Three years after its official inauguration, HTV had evolved into one of the UK's most influential community channels. How has technology influenced the channel's success?
"As the channel became a household name among the Greek and Cypriot communities in the United Kingdom, the growth of Hellenic TV coincided with the advancement of technology, ushering in a new era of digitalisation. The channel extended its broadcasting worldwide, as one of the first Greek channels on the internet. Thanks to new digital technology, Hellenic TV has developed into a multi-channel Greek platform with two stations that serve the community today.
"Of course, this would not be possible without the support of our strong and efficient team, which is working tirelessly to keep the station a staple in the communities it serves. Our primary focus will always be on preserving and promoting our cultural heritage in the UK and serving as a link between the diaspora and our places of origin."
Where is your television station located, and do you collaborate with any other Greek-language networks or organisations?
"We are based in Wood Green, a suburban district in the borough of Haringey in London. We work together with independent local radio station, London Greek Radio, and Greek Cypriot community newspaper, Parikiaki, to strengthen our voice and presence within the diaspora.
"The radio, newspaper, and television are an essential part of the British broadcasting landscape and are still very pervasive mediums. They are a vital part of the fabric of the British Greek and Cypriot communities, which they serve."
Do you have a feeling of accomplishment knowing that you achieved what you set out to do?
"I never imagined I would be making history when I first went out to accomplish my work. I enjoyed what I was doing, and I feel it is my duty to provide a platform that inspires people, especially the younger generation, to become ambassadors of Greece and Cyprus while growing up in the United Kingdom.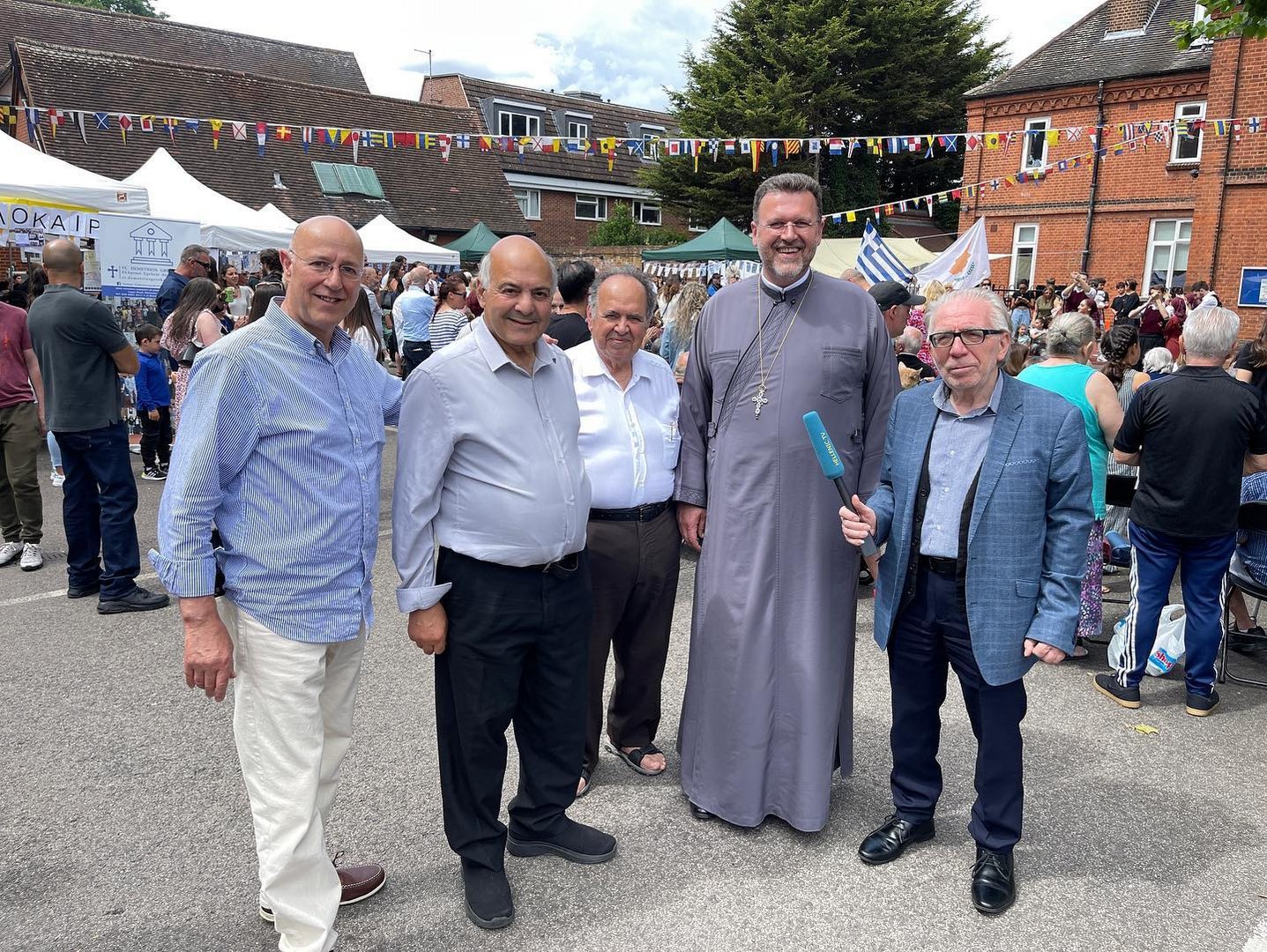 "The British Cypriot diaspora is thriving in all walks of life. With countless organisations, associations, community centres, sporting clubs, churches, and businesses, the Cypriots of the United Kingdom are a dynamic force that continue to serve British society, and Hellenic TV is proud to showcase their achievements for over three decades and counting."