Cyprus Airways says that summer '23 bookings are looking strong
Cyprus Airways on Thursday released a report detailing passenger traffic results for the entirety of 2022, as well as the monthly results for the final month of the previous year.
In 2022, the Cypriot airline increased its annual traffic by a whopping 361 per cent over the previous year.
In addition, the airline's average seat load factor during the year rose by 12 per cent, primarily attributed to its excellent performance between July and December 2022.
Moreover, Cyprus Airways more than doubled its flights and operated a total of 2,552 scheduled services, compared to 1,032 flights in the previous year, while an additional 94,289 passengers were carried on the airline's charter business.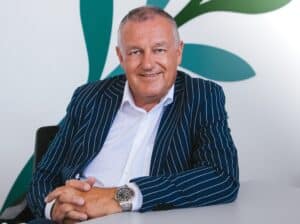 Cyprus Airways continued the trend that persisted throughout the previous year, carrying 27,383 passengers in December alone, compared to just 2,580 in December 2021. At the same time, the airline managed to more than double its load factor.
Furthermore, during the month of December 2022, Cyprus Airways operated 244 flights in total, compared to 60 flights in December 2021.
"2022 was our 'recovery year' during which, after the two years of the pandemic, and the changing geo-political situation we worked hard to take full advantage of the pent-up demand for air travel mostly during the last 6 months of the year," Cyprus Airways Chief Executive Paul Sies said.
"Last year we increased aircraft, staff, destinations and flight frequencies, and embarked on a wide-ranging digital transformation project whilst carrying out a tough restructuring exercise in line with our new strategic plan," he added.
What is more, Sies said that the new strategic plan will see the airline operating a hybrid business model by offering customers a low-cost base, while also giving them the choice to build their own travel experience by upgrading their services according to their requirements.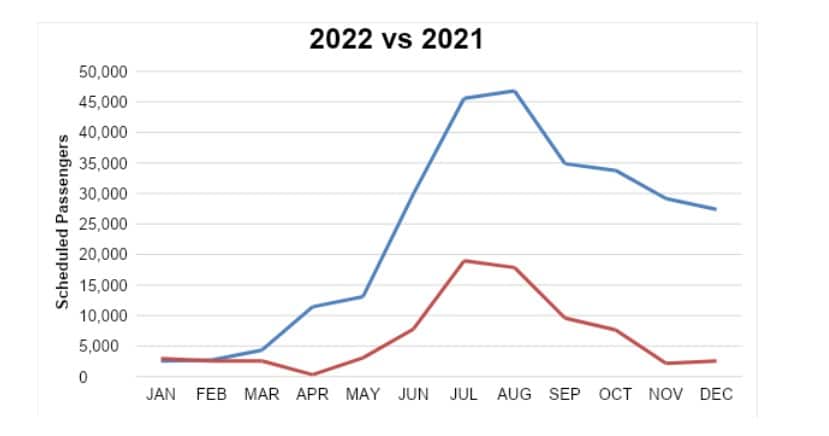 "More work needs to be done and this year we plan to continue expanding our operations to service 18 destinations whilst ensuring that our ambitious growth plans bear fruit," Sies explained.
"Following the recent launch of services to Paris and Rome, we intend to continue expanding our European network and develop further with the Cypriot Tourist Authorities and industry more point-to-point tourism, VFR and business traffic whilst also increasing year-round connectivity to/from Cyprus," he added.
Sies concluded by expressing his appreciation for the airline's management team and Cyprus Airways colleagues for their efforts in 2022.
This summer Cyprus Airways will start to operate flights to Milan, Zurich, Prague, Basel, and Cairo, with a multiple weekly schedule.
Depending on demand, the airline said, destinations like Milan and Paris will be serviced with an additional weekly service.
In addition, the recently launched destinations of Paris and Rome will remain in operation through the summer and next winter, together with twice-weekly services to Santorini, Skiathos, twice per week, and Preveza, also twice per week.
Crete and Rhodes will be serviced with three times a week flights, and Thessaloniki twice a week.
Regarding Lebanon and Israel, services to Beirut will be operated daily while operations to Tel Aviv will increase to up to ten flights per week.
Finally, services to Yerevan, Armenia are set to increase to up to four weekly flights whilst Athens will be serviced with up to three daily flights.