Qatar Airways and Hermes Airports this week announced that the two parties came together to celebrate the airline's 25th anniversary, along with what was deemed to have been a very successful 2022, as well as the airline's continued operations in Cyprus.
The meeting, which took place on January 18, saw Hermes Airports and Qatar Airways welcome key stakeholders with speeches from Hermes Airports chief executive officer Eleni Kaloyirou, and Mate Hoffmann, Qatar Airways regional manager for Southern Europe.
"Qatar Airways celebrated a successful year in 2022 as the airline reached 25 years of operations," the company said.
"Beyond this important milestone, Qatar Airways was also the official airline for the FIFA World Cup Qatar 2022, which was held in Qatar for the first time in the Middle East," it added, noting that Qatar Airways continued to strengthen its global presence during the previous year, reaching over 150 destinations worldwide.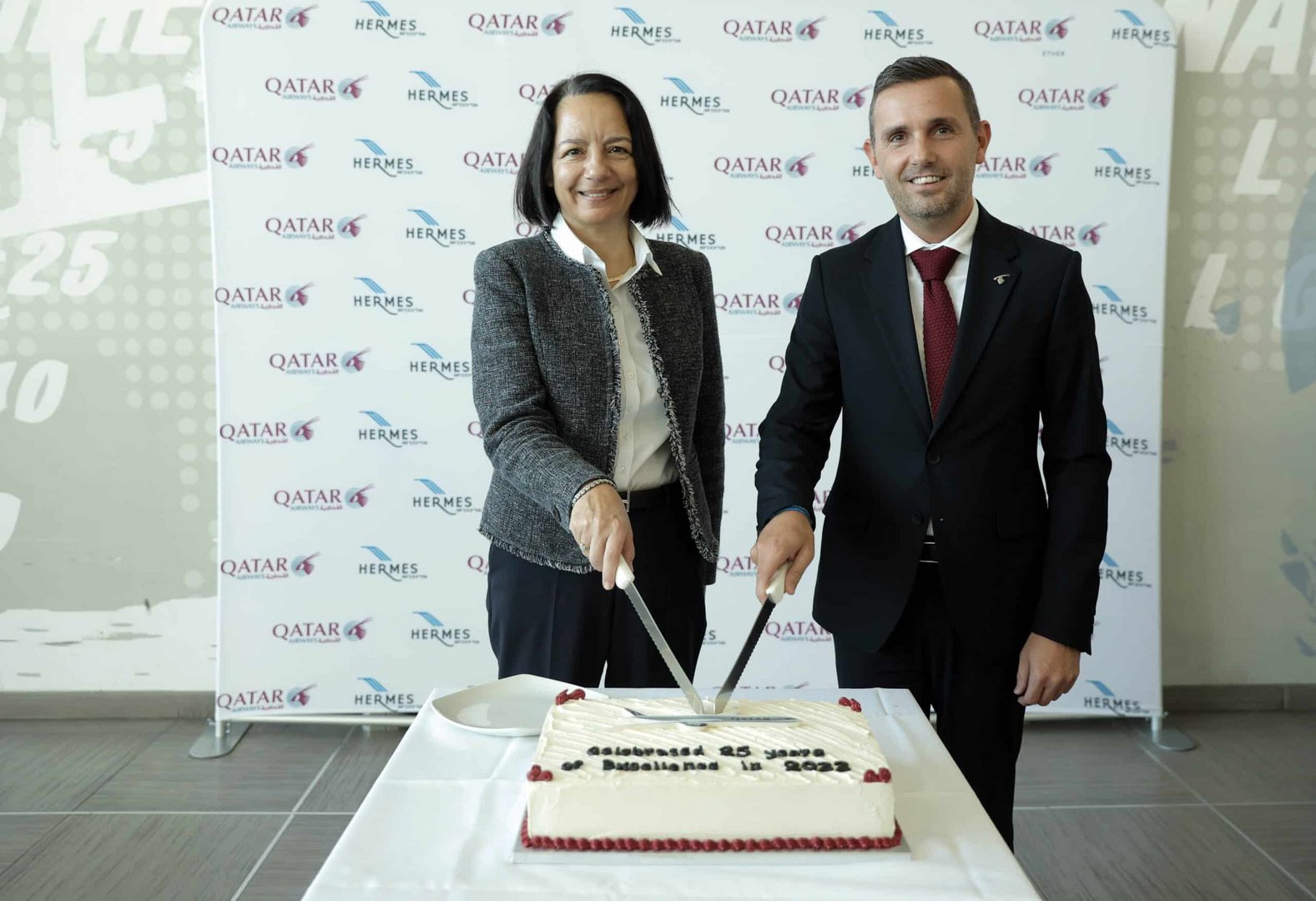 The airline also continued its award-winning service and won the "Airline of the Year" for a record-breaking seventh time by the Skytrax World Airline Awards 2022, along with Hamad International Airport winning "Best Airport in the World" for a second time in a row.
At the event at Larnaca International Airport, key stakeholders gathered to acknowledge Qatar Airways' aforementioned 25th anniversary and other accomplishments in 2022, but also the continued success of flight operations out of Cyprus.
Qatar Airways has flown out of Larnaca since 2014, reaching double daily service before the pandemic and currently servicing Cyprus with a daily flight.
Qatar Airways has also shared the new European cluster commercial reorganisation unveiled in 2022 during the event.
"This reorganisation ensures the World's Best Airline delivers the highest quality of service to passengers and trade partners," the company said.
The airline explained that under the new model, Europe is divided into five regions with a hub servicing multiple countries.
Italy will serve as the hub for the Southern Europe region, while Cyprus will be covered under this structure in the region.
"Key roles have been elevated to oversee the strategy and commercial priorities of the company at a regional level, not only at a country level," the company said.
"Lastly, sales teams will have additional support across several countries within the region as opposed to on an individual country basis," it added.
Moreover, the company said that these changes will further enhance and streamline efforts to connect Europe throughout the world through Qatar Airways.
According to the announcement, the recent reorganisation and the addition of key roles in Southern Europe will see four key changes.
Mate Hoffmann will serve as the Regional Manager for Southern Europe, Sandro Magnetta will serve as the corporate sales manager for Southern Europe, Angelo Bartolini will serve as the leisure sales manager for Southern Europe, while Mario Testa will serve as the sales operations specialist for Southern Europe.