The 21-year-old man suspected of murdering a 16-year-old girl in the north surrendered himself to the Greek Cypriot police late on Wednesday.
After the crime, Sefer Bugra Altundag fled to the south through the Dherynia crossing point.
Around 5pm, he presented himself to a police station in the south, making some allegations in connection with the murder case.
The bicommunal technical committee on crime has been notified.
Turkish Cypriot media confirmed the young man's arrest saying the necessary steps were taken to return the suspect.
The 21-year-old is suspected of beating to death 16-year-old, Zehie Helin Reessur, whose body was found at a construction site in Trikomo at 7am.
According to Yeni Duzen, after bludgeoning the girl near the Trikomo Long Beach region , the suspect, who police identified as her boyfriend, attempted to set fire to the vehicle they had driven in, and then abandoned it at Dherynia crossing point.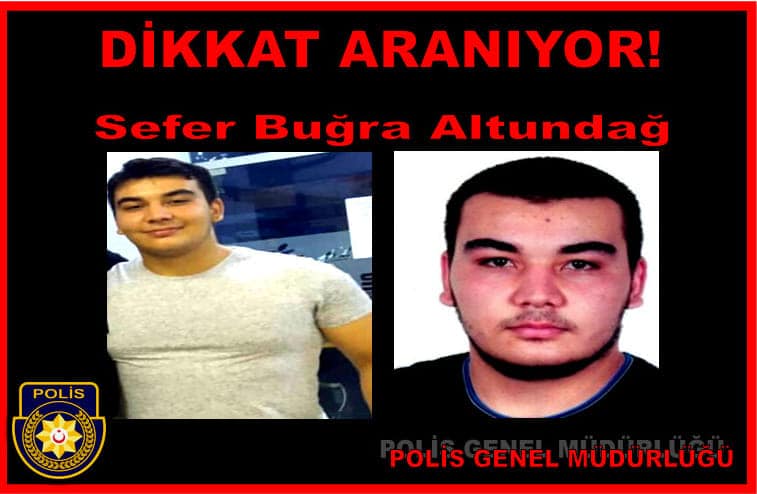 The murder suspectThe forensic specialist in the north said that the body was found around 7:30am. During an examination at the scene, it seems the girl died from blow from a blunt object used to hit her on the head.
The newspaper also reported that the vehicle was found at the Dherynia crossing later with traces of blood and burn marks.
Police said it seems that the suspect attempted to burn his clothes and the vehicle but failed.
The vehicle was taken by the police in the north for further investigations. They said that traces of blood were found on the left front seat and on the vehicle's exterior.
Police said that the girl was killed somewhere near a construction site in Trikomo and then left at a different spot in the same area.
Reessur was a musician, and her death caused an outcry from women in the north. A fellow musician that played with her and member of the CTP Women's assembly and party, Gaye Astan Choban said on social media that she was so sorry to hear the news.
In her post on social media, Reessur's teacher at the vocational school in Famagusta, Aylin Gargi said that she will never forget her student.
She said her "youth, future, and hopes were all taken away from her."
Gargi said that although her place is empty in the class, Reessur will always be present in her heart.