The sole Cypriot snooker player started playing on full-size tables when he was nine, and hasn't looked back since finds PAUL LAMBIS
In 2018, professional snooker player Michael Georgiou became the first Cypriot and the second European from outside the United Kingdom and Ireland to win a ranking tournament. A year later, he became the first Cypriot player to qualify for the World Snooker Championship, earning him the moniker 'The Pride of Cyprus' from snooker fans across the globe.
Yet, this humble third generation Greek Cypriot from Forest Hill, London, believes he has a long way to go before achieving the ranking he desires. Georgiou's highest ranking was 46th in 2019, but he hopes that the future will help him secure a better place among the world's greatest snooker champions.
According to his family, Georgiou's interest in the game began when he was around two years old. While sitting on his mother's lap at a family wedding, Georgiou grabbed a slice of cucumber and a few tomatoes and began pushing them around on the table. "I must have been watching snooker on TV and showing signs of interest at that level," Georgiou said. "However, I didn't start playing on full-size tables until I was nine years old, and I haven't looked back since."
Georgiou learned the basics of snooker from a Turkish Cypriot friend who was a professional player, and then spent hours practicing at snooker clubs near his home. "My father would take me to the clubs on a regular basis, and at the age of 12, I was fortunate to have my own table at home, practicing every day after school."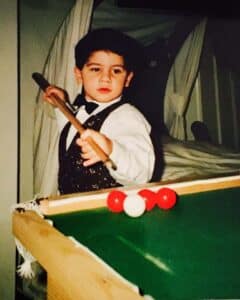 Like most things in life, practice makes perfect, and Georgiou quickly realised that snooker demanded a significant amount of his time if he wanted to reap the benefits. Despite the smoking ban that went into effect in the United Kingdom in 2007, forcing most snooker clubs in the area to close, Georgiou would travel into Central London to play snooker with professionals and improve his game. That same year, he earned his place on the main tour for 2008/9 by winning the IBSF World Under-21 Snooker Championship in India. "I was very excited about my first year as a professional, but looking back, I think it was bad timing because my performance was not up to par, and as a result, I lost my tour status."
Georgiou returned to serious competition in 2013 when he competed in the Q School, where he defeated Ireland's Dessie Sheehan and England's Darren Bond before losing to eventual qualifier Ahmed Saif from Qatar. Georgiou continued to compete on the European Tour as an amateur over the years, as well as on the EBSA Qualifying Tour and the Australian Goldfields Open, and even had the opportunity to train with seven-time world champion Stephen Hendry.
"Snooker requires a lot of thought and focus, and I believe that if you're going to do something, you should completely immerse yourself in it," Georgiou told Living. "I wanted to practise with the best, so I moved to Antrim, Northern Ireland, where I met and trained with snooker legends Jordan Brown and Mark Allen."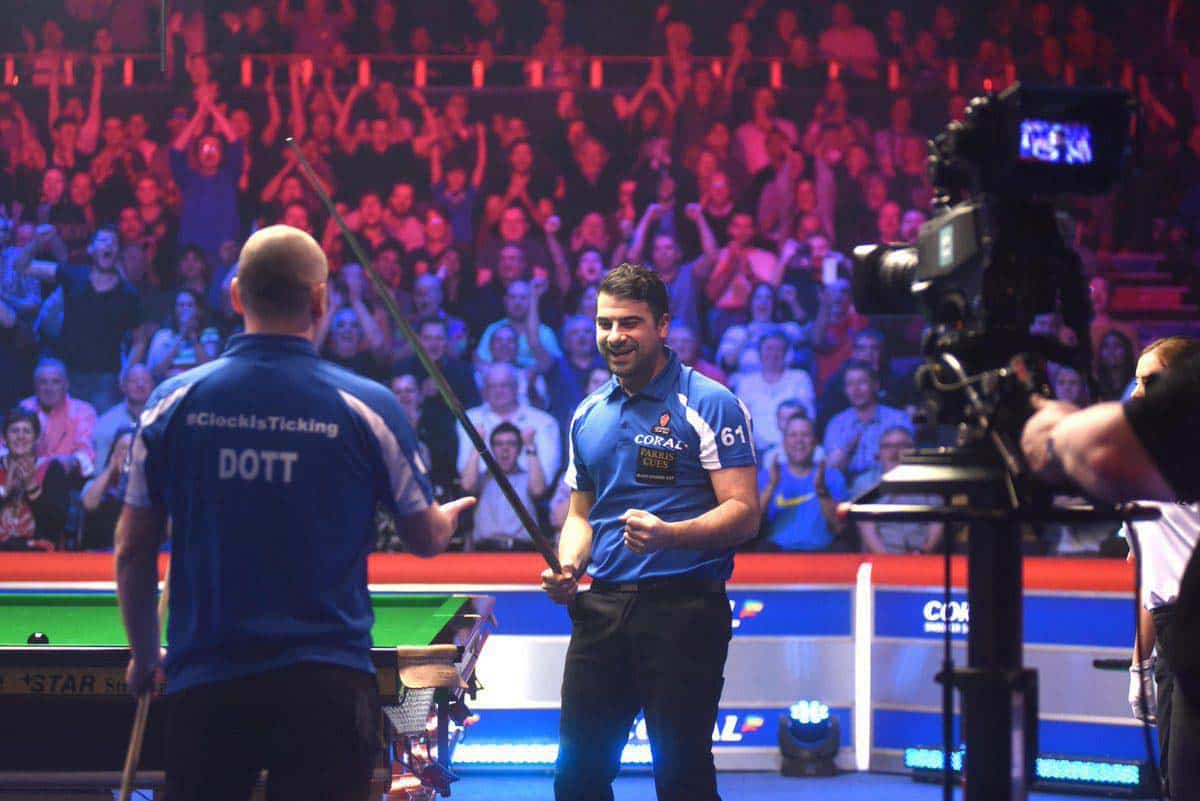 In 2018, Michael made history by becoming the first Cypriot to win a first ranking title, defeating Scottish professional snooker player Graeme Dott in the final of the Snooker Shoot-Out. "At the end of the season, I jumped to my highest ranking of 46th in the world.
"There was a huge, overwhelming response from the Greek Cypriot community at the time, who dubbed me 'The Pride of Cyprus', and I guess that stuck with me." Michael describes holding the trophy as "surreal," and it happened quickly. "It was one of those photograph moments I wish I could keep with me forever.
"I am very proud of my roots and for putting Cyprus on the map in the snooker world," he said. "As a result, Cyprus is in the record books for having snooker as a sport, which is very important to me."
Georgiou relocated to the island in 2019, hoping to introduce the local community to the professional snooker circuit. "To grow the sport in Cyprus, however, you need to start from the grassroots and getting youngsters involved. I wanted to open a snooker academy in Cyprus and offer my time and guidance to those interested in the game, but something like that is not cheap to set up.
"If the Cyprus government could offer financial support, then it would be more realistic to achieve. We have to wait and see what the future holds."
After his initial plans to help grow the game and coach players in Cyprus fell through, Michael returned to the United Kingdom to focus on his own career. "I still have a lot of boxes to check, but it feels like my career is starting over, and this is a fantastic opportunity for me to work hard at regaining my professional status and making Cyprus proud."