Two ancient Cypriot coins and a part of a wall mural were turned over to the government at the embassy in Washington DC, which were illegally imported to the US seven years ago, the antiquities department announced on Thursday.
The two coins were found as a result of homeland security investigations in Philadelphia that began in 2016, while the fresco piece as part of an investigations in Austin in 2021.
The announcement said that the two coins were illegally imported and sold in the US in December 2016, according to information Cypriot authorities had given to the US homeland security department.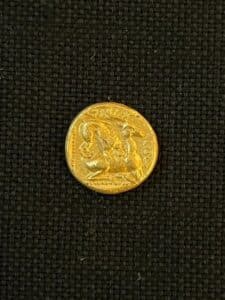 The one coin is a rare gold coin of the ancient Cypriot kingdom of Kition (dated to around 362-312 BC), which depicts the mythical hero Hercules with a club and bow on the one side and a lion attacking a deer on the other.
The second coin is silver and comes from the ancient Cypriot kingdom of Amathus (dated around 385 BC). It depicts on the one side a lion with a flying eagle and on the other a lion with an open mouth.
The third artefact handed over is a fragment of a fresco from the 17th-18th century AD, originating from an ecclesiastical monument in Cyprus.
The antiquities department said that in May 2021, Austin's homeland security team began to investigate the case after information that a resident of Texas possessed a part of a mural from Cyprus.
The investigations showed that it was indeed a part of a fresco, which had been illegally exported from Cyprus. As a result, the antiquities were confiscated, and procedures were initiated for their return to Cyprus.
The department added that the exact monument from which the fresco originates is not yet known, since as a result of the continued Turkish occupation of more than a third of the island, the authorities do not have access to all the church monuments of Cyprus to carry out the necessary investigations.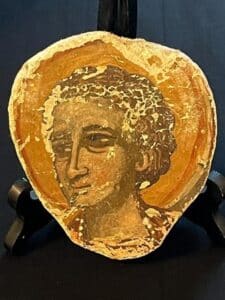 The items were repatriated at a ceremony at the Cypriot embassy in Washington DC, which was attended by Ricardo Mayoral, the Deputy Assistant Director for International Operations at Homeland Security Investigations.
Cypriot authorities thanked the American departments for their cooperation on the matter.