Paphos quarry workers said on Wednesday that there is a "glimmer of hope" after the government announced a six-month delay and four-month objection period to the freshly publicised Akamas plan.
Two companies working out of a quarry in Androlikou near Akamas protested earlier in the day with dozens of trucks blocking traffic at the presidential palace, while the cabinet met to decide whether to publish the plan on Akamas.
Almost 60 trucks had gathered around the presidential palace, creating an almost 3km queue.
During the protest, the head of the European Quarry Association and of Cyprus, Antonis Latouros said that following the decision for delay, the new government will have time to discuss with businesses and residents affected by the Akamas plan.
The companies say they have run out of quarry materials and are seeking the expansion of the existing facility. They are now forced to import mainly boulders from abroad, driving up costs.
Speaking to the state radio, Latouros said that the government informed them that after the Akamas plan enters into force, the state will look into creating a quarry zone.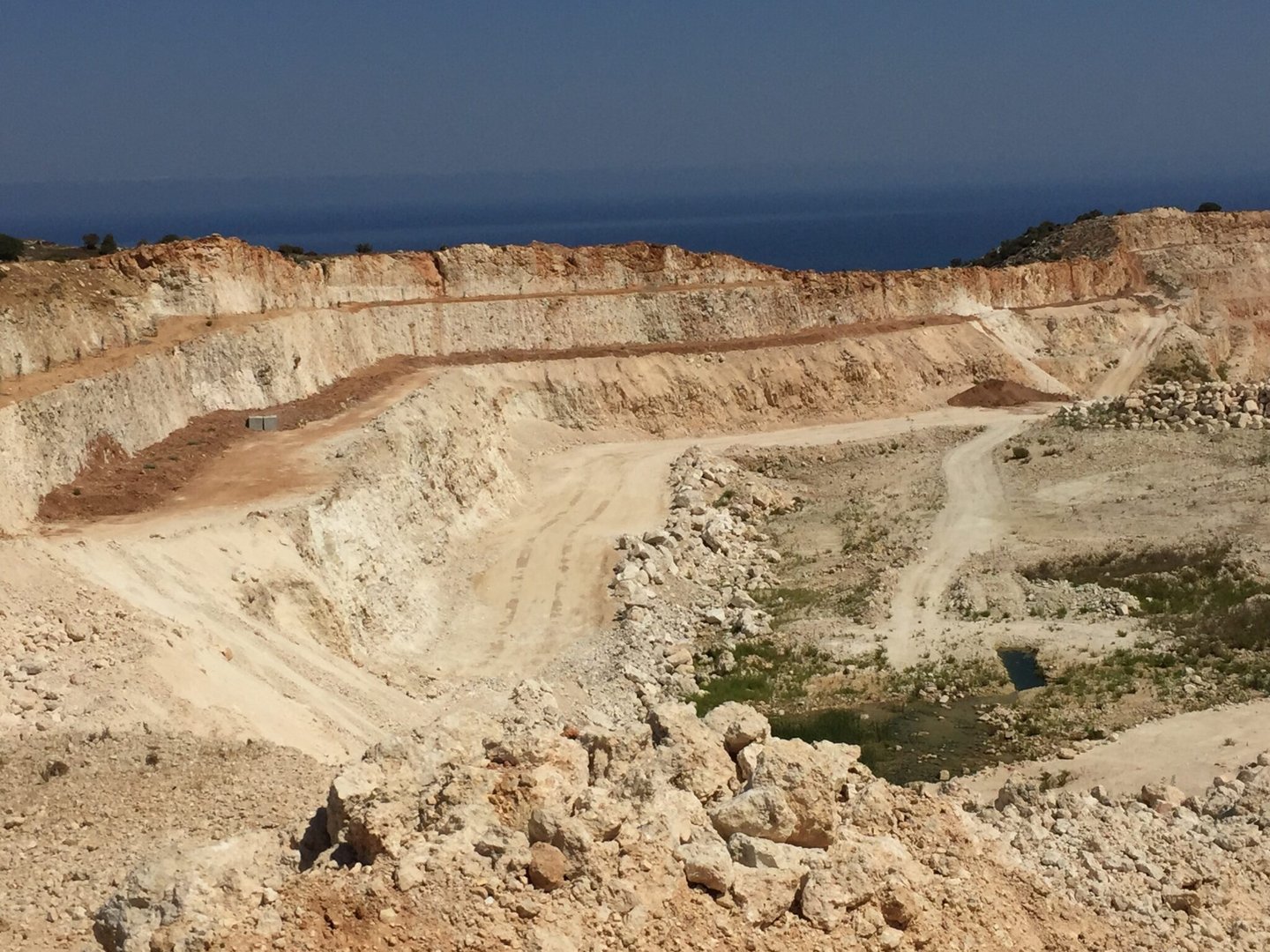 Androlikou quarry
"We know what will happen however. The Akamas plan will come into force, and a quarry zone will not be established," he said.
Latouros added that plans have been drawn up since 2004 about the area of Androlikou in Akamas, but that none of them ever established a quarry zone.
However, the head of the Cyprus scientific and technical chamber (Etek) Costantinos Costanti said that expanding the quarry zone in Anrodlikou is no solution.
Constanti said that a study of a new quarry zone in Paphos must be carried out.
He noted that areas have been assessed, which can be characterised as quarry zones.
"Also, recycled material that is the product of demolitions also need to be utilised," he said.
Environmental organisations also chimed in to decry the protest by the quarry companies.
The Cyprus federation of environmental organisations (Opok) called on the government to not give in to the quarry workers, who are trying to blackmail them.
"In the context of previous expansions of the existing Androlikou quarry zone, which took place during the period 2009-2016, very serious environmental damage was already caused to protected types of natural habitats, as well as protected species of wild flora and fauna, which are habitats and characterised as part of the Natura 2000 Network Special Conservation Zone (SZD) and Special Protection Zone (ZEP) Akama Peninsula," they said.
Opok said that the proposed zone that the companies want to establish has already been denied three times by the government from 2021 to 2023.
The federation said that alternative quarry areas need to be found for Paphos.