Cyprus Airways on Wednesday released passenger results for February, reflecting impressive improvement over the previous year.
According to the Cypriot airline's announcement, the company carried 19,509 passengers in February, compared to 2,997 in the same month of the previous year.
In addition, the airline operated 231 per cent more flights over the 64 flights it operated in February 2022, while improving its load factor by 20 per cent.
"February is traditionally our quietest month, yet compared to last year, we carried five times more passengers," Cyprus Airways Chief Executive Paul Sies said.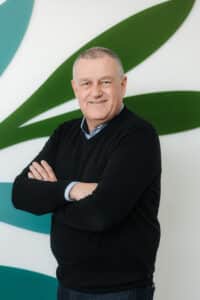 "Month-on-month, we are achieving encouraging results and we have confirmed our position as the third largest carrier by market share in Cyprus for January 2023, behind WizzAir and Aegean, which have considerably larger fleets based in Larnaca," he added.
Compared to February 2019, before the start of the pandemic, when the company carried 15,052 passengers, the airline managed to record a 30 per cent improvement in February of this year.
"Our ambition is not to be the largest airline but rather to offer the best service and choice of destinations to both our Cypriot and growing number of overseas guests," Sies stated.
"This result encourages us to continue working hard to increase our choice of destinations, frequencies and services to our customers. We are proud to be the island's flag carrier and a promoter of the Island and its growing economy," he added.
Furthermore, the Cyprus Airways CEO said that the company is continuing its growth plans for 2023.
At the end of this month, Cyprus Airways will start operations to Dubai and Cairo, locations which are considered to be international gateways to other destinations.
"As announced, this May we will also expand our network to the European hubs of Milan, Zurich, Prague and Basel with a multiple weekly schedule," Sies said.
"This summer, depending on demand, our recently launched cities destinations of Milan and Paris are expected to be serviced with additional weekly services," he added.
The company's summer schedule includes twice-weekly services to Santorini, Skiathos, and Preveza.
In addition, the company expects to service Crete and Rhodes with three-times-a-week flights, and Thessaloniki with a twice-a-week service.
Services to Beirut will be operated daily, whilst operations to Tel Aviv will increase to up to 10 flights per week.
Services to Yerevan, Armenia are set to increase to up to four weekly flights, whilst Athens will be serviced with up to three daily flights.
Cyprus' flag carrier intends to announce further network developments as it continues expanding and developing further its network with point-to-point destinations to support the island's increasing VFR (visiting friends and relatives) and business traffic whilst also increasing year-round connectivity to and from Cyprus.
The company concluded by saying that together with the support of its stakeholders, it will continue to be in a strong position to achieve further growth in the future.