No signs of strangulation were found on the body of a 28-year-old woman, private medical examiner Marios Matsakis said on Thursday, after conducting a second post-mortem on her body, at the behest of a 31-year-old suspect alleged to have murdered her.
The second autopsy on the body of 28-year-old Ukrainian Lesya Bykova was carried out on Wednesday by medical examiner Chara Spiliopoulou in the presence of Matsakis on behalf of the suspect. State pathologists Angeliki Papetta and Orthodoxos Orthodoxou, who carried out the first post-mortem, were also present.
Bykova's partner, a Greek passport holder and permanent resident of Cyprus, is currently in custody, and is suspected of murdering and sexually abusing her.
He maintains she slipped and fell while attempting to take a selfie at a viewing point near Petra tou Romiou (Aphrodite's rock) near Paphos. However the findings of a six-hour long post-mortem on Sunday revealed a fractured hyoid bone – indicating strangulation, after which he was arrested on suspicion of murder.
Speaking on Thursday about the second post-mortem, Matsakis said that he also went to the scene of the alleged crime, and was able to abseil down the cliffside that Bykova is alleged to have fallen from by her partner.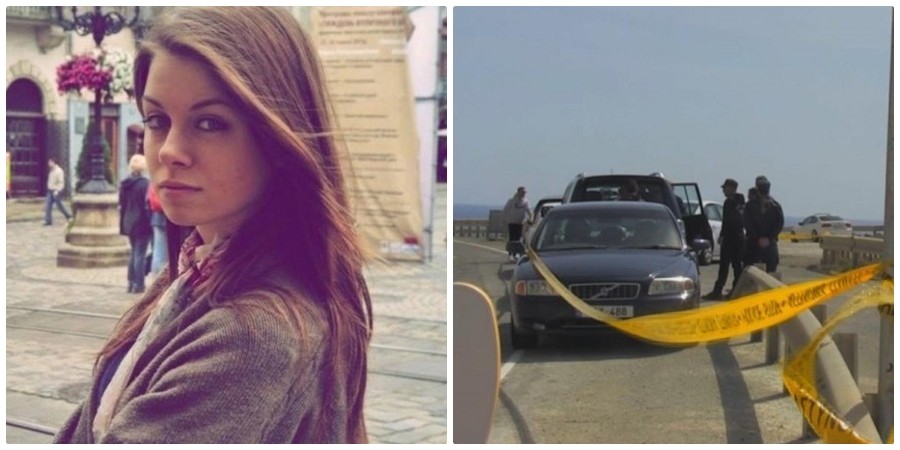 Matsakis told SigmaLive that the 31-year-old did not claim she fell exactly to her death, but that rather she tumbled down the cliffside, which he claimed were consistent with injuries the body displayed in the second post-mortem conducted by Spiliopoulou.
"I did that review of the scene, I examined the suspect, and I was present at the post-mortem. From these findings I have given a preliminary conclusion that they are consistent with the claims made by the suspect. What is left is for me to examine the clothes of the deceased and the suspect for the final result," he said.
When asked about the findings of the autopsy, he said: "I did not find a finding of strangulation. My findings are consistent with the history given by the suspect."
Speaking also to Alpha News' morning programme, Matsakis claimed that hyoid bone does not only break from strangulation, and that it could break in a car accident or a tumble.
Matsakis made no mention of the injuries she bore that were consistent with sexual abuse.
Spiliopoulou is also expected to visit the scene as part of her investigations into the matter.