Former Transport Minister Yiannis Karousos announced on Tuesday he will not stand for a leadership position in Disy, while Sotiris Sampson said he would.
In a Facebook post, Karousos said that the days that followed the presidential elections last month gave him the chance "to think calmly about the next steps to take.
"I am proud of my work as transport minister and as mayor of Ayia Napa throughout ten difficult years, but I have decided not to pursue a leadership position within Disy," he said.
He said last week he would run but did not clarify for which position.
Karousos, however, added that he will not retire from public life.
"I will still be next to my people and strive to contribute in any possible way I can. I took this decision together with my family, which has taken priority."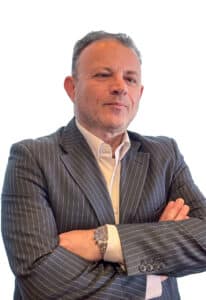 Later in the day, Sampson said he will seek out the Disy deputy leader role – stating that he is not doing so simply for the position of power but because he has a lot to offer.
Among the key points on offer, as touted by Sampson, are his diverse range of experiences inside and outside of parliament.
He also identified the urgent need to reunite and strengthen Disy, to regain its lost identity and preserve the principles upon which it was formed.
Sampson said he is guided by what is good for the country, its people and the party.