Through dance, the new generation of Cypriot and Greek members of the diaspora are being introduced to their culture finds PAUL LAMBIS
Called the Mother of Hellenism by Pope and Patriarch of Alexandria Theodoros II, South African Greek dance teacher Mary Vassiliou died in 2015 at the age of 94, but her legacy goes on. After emigrating from Greece to South Africa in 1956, Vassiliou dedicated her life to preserving Greek and Cypriot tradition through dance, travelling far and wide across the country, conveying the vital role of dance in the cultures' strive for freedom.
Her greatest challenge was finding authentic dance costumes and jewellery; she eventually bought some from Greece and spent hours, months and years embroidering, weaving and sewing custom-made traditional works of art.
One of her defining moments was being invited to showcase Greek dancing for former South African President Nelson Mandela during one of his campaigns.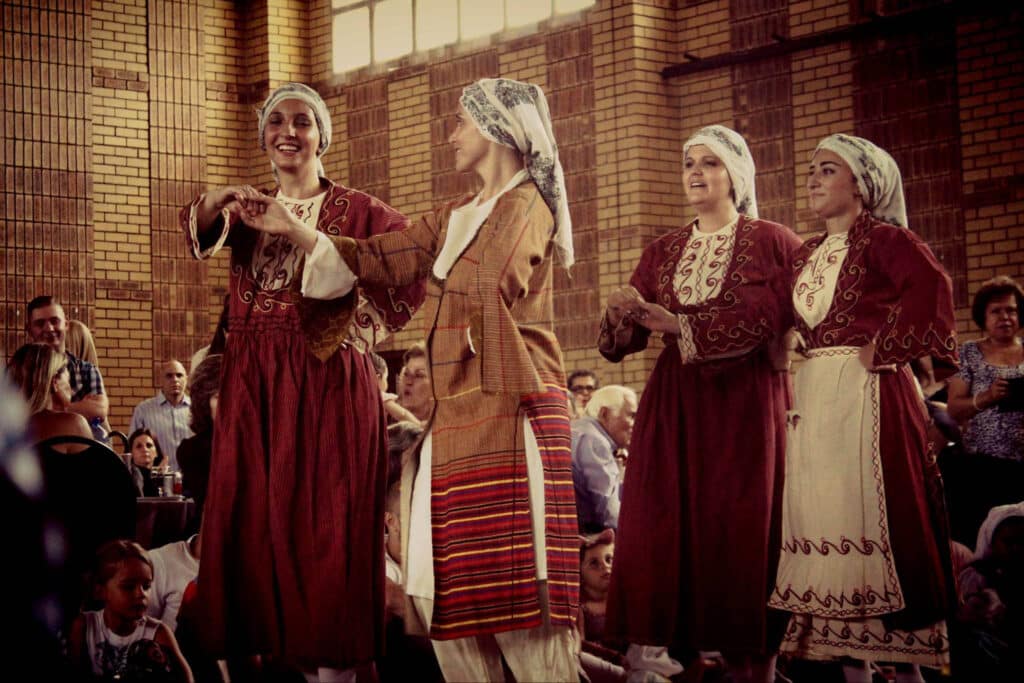 But perhaps her most inspirational act, which warrants her the Mother of Hellenism tag is the eternal Greek flame she instilled in the thousands of students who walked through her doors, in some cases even three generations of one family, who continue to carry the torch of Hellenism to this day.
Almost eight years after her death, Vassiliou's legacy continues through the establishment of the Mary Vassiliou Greek Dancing Association (MVGDA) by a team of dancers and former students who understand the importance of Greek dancing, and the preservation of the Hellenic culture in the diaspora.
"Greek dancing embodies our rich culture and ethos, and those who have had the honour and privilege to learn Greek dancing from Mary Vassiliou, have been enriched with its endless passion," co-founder Haris Christoforou said. "Our primary goal is to teach an array of students from South Africa dances from every region of Greece and Cyprus."
Founded by Christoforou in cooperation with Theo Pappas, Michael Munro, Christos Anagnostopoulos, Johnny Spiridis, Angela Lazanakis, Joanna Bourtsouklis, Philip Theodorou, Gerasimos Diakatos, Stelio Vakis, Helen Spiridis, Annoula Spiridis and Leah Aronis, MVGDA presently runs three schools located at Saheti, an independent and coeducational school that promotes the values of Hellenism, Pantanassa Church in Johannesburg, and the Hellenic Community of Pretoria.
"We have approximately 300 students between the ages of 4 and 40 who are filled with the same energy and enthusiasm of our late teacher," Christoforou said. "Our aspirations are to introduce as many young Hellenes as we can to the history of Greek dancing and to gradually increase the number of dancing schools."
According to co-founder Bourtsouklis, dance has always played a significant role in the culture of South African Hellenic society, and by continuing to teach authentic Greek and Cypriot dances, the association is introducing the younger generations to the Hellenic way of life.
"Mary Vassiliou's dancing lessons were not only in the nuance of rhythm and dance, but also lessons about life," Bourtsouklis told the Cyprus Mail. "Her classes were filled with laughter, chatter and hard-earned perspiration, and our aim is to continue to teach Greek dancing in this spirit."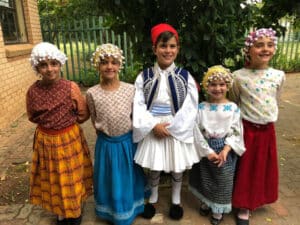 There will inevitably be challenges in life, and in this instance, the customs and ties to Hellenic culture diminish with each generation. However, MVGDA realises the value of preserving heritage, particularly in a multicultural country like South Africa, and members work with other Hellenic bodies to keep this alive.
"We hope to be able to carry on this legacy for future generations by continuing to support our communities, expanding our classes, and utilising young teachers," Christoforou said.
In the past, Vassiliou herself often travelled to Greece and Cyprus with her dancers, performing at events, competitions and special exhibitions to support the important role that Hellenes of the diaspora play as ambassadors for their ancestral homelands. "Although we have not yet taken such trips, it is the association's goal to establish the necessary networks to allow our senior group of dancers to take part in dance events beyond South Africa's borders," he said.
But Vassiliou's legacy is not just about dance. "Mary Vassiliou's extraordinary achievements cannot be reduced to words. Her empathy and kindness were always at the fore, and she lived on earth to bring joy to others through Greek dancing," Bourtsouklis said.
"Every breath was devoted to uplifting, teaching and serving others. And every dance step taken by our students acts as a beautiful reminder of the hidden language of her soul."