Women and younger correspondents more eager to embrace personal responsibility
The vast majority of young Cypriots that the environmental credentials of a potential employer are a vital part of their decision-making process, according to the European Investment Bank's (EIB) climate survey, which sought to explore people's views on climate change in a rapidly changing world.
According to the survey, 83 per cent of Cypriots under 30 say the climate impact of prospective employers is an important factor when job hunting, and 25 per cent say it is even a top priority.
In addition, 62 per cent of Cypriot respondents stated that they would be in favour of a carbon budget system to set a cap on the most climate-damaging consumption, while this ratio drops slightly to 59 per cent for people under 30.
Cypriots are similarly split in terms of paying more for climate-friendly food, with 60 per cent of correspondents saying that they would be in favour of this happening.
Staying on the subject of food, 85 per cent of Cypriot respondents stated that they are in favour of labelling all food to help limit the impact on climate and the environment.
Moreover, 72 per cent of Cypriots said that they are in favour of stricter government measures to impose a change in personal behaviour, with this figure rising to 79 per cent for people under the age of 30.
"The war in Ukraine and its consequences, including rising energy prices and inflation, have dramatically increased concerns about declining purchasing power in Cyprus," the EIB said in its report.
"Nevertheless, climate change remains one of the top three challenges for the country, according to Cypriot respondents," it added, noting that nearly three-quarters (71 per cent) said that they are convinced that their own behaviour can make a difference in addressing the climate emergency.
Furthermore, the study revealed that women (80 per cent) and young respondents under 30 (78 per cent) are the most convinced that their individual behaviour can have an impact, compared to men (62 per cent) and people over the age of 30 (69 per cent).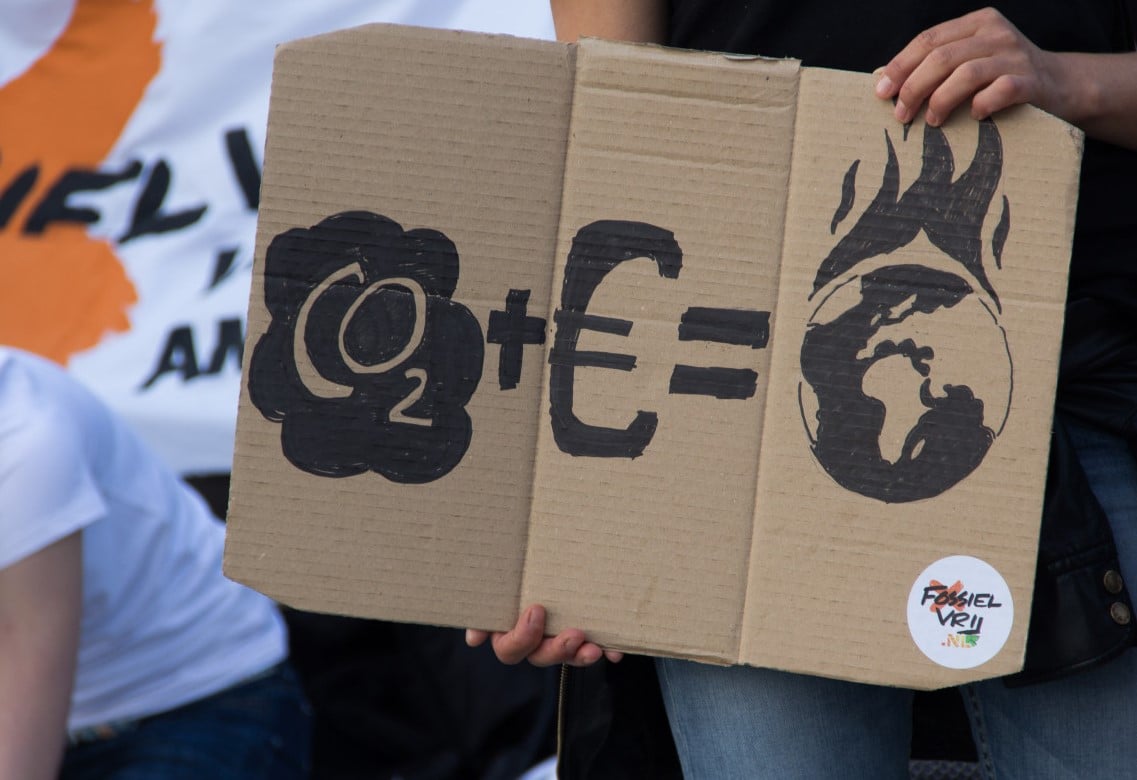 "For many, the government has a role to play in encouraging individual behavioural change," the EIB said.
"A majority of Cypriots (72 per cent) would be in favour of stricter government measures imposing a change in people's behaviour to tackle climate change," it added, noting that 79 per cent of respondents under 30 would welcome such measures.
Regarding jobseeker priorities, the study explained that a growing number of people entering the workforce each year are looking at employers' climate credentials when job hunting.
The majority of Cypriot respondents (77 per cent) stated that "it is important for prospective employers to prioritise sustainability", while for 20 per cent, this was described as a top priority.
Of people under 30, which usually refers to those looking for their first or second job, more than three-quarters (83 per cent) stated that sustainability is an important factor in their choice of employer, while 25 per cent said it is a top priority.
Meanwhile, EIB vice president Lilyana Pavlova stated that the outcome of the EIB climate survey shows that Cypriots are more than willing to help fight climate change at the individual level.
"As the EU climate bank, we welcome this commitment. It is our role to enable people to take action against the climate crisis," Pavlova said.
"We do this by financing green services such as sustainable transport, renewable energy and energy-efficient buildings," she added.
In addition, Pavlova recalled that in 2022, the EIB signed a €150 million urban regeneration project that aims to make Cypriot municipalities greener, boost the economy, and improve people's lives.
This operation, which represented 60 per cent of all EIB financing in Cyprus in 2022, was supplemented by a major technical advisory assignment funded by the EIB to facilitate the implementation and help identify additional future green investments.
"We will continue to support projects and initiatives that accelerate the green transition through our financial and advisory services and are looking for innovative ways to contribute to a prosperous future that leaves no one behind," Pavlova concluded.
The EIB's climate survey, whose results were published this week, was conducted in partnership with the market research firm BVA. It marks the fifth time the bank has attempted to inform the broader debate on attitudes and expectations regarding climate action through its research findings.
More than 28,000 respondents participated in the survey, conducted in August 2022, with a representative panel of people aged 15 and above for each of the 30 countries polled.