Think again is the message at a new location in Limassol. ELENI PHILIPPOU tries to keep an open mind during a sneak preview
Upside down, inside out and round and round. No, this is not a quote from a Diana Ross song but a picture of how the world feels when you visit Limassol's newest entertainment spot. Just a few days before the Paradox Museum Limassol opens its doors on Tuesday, I went to get a first-hand experience of its mind tricks and visual illusions. Blurring the lines of what is true and what is false, the museum's fun and interactive exhibits aim to make visitors think again.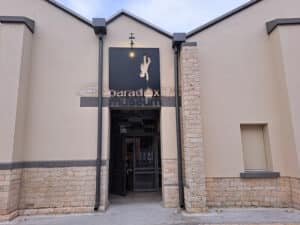 Situated in the marina, the Paradox Museum is housed in Trakasol Cultural Centre, and joins those around the world in Oslo, Stockholm, Miami and Barcelona with more planned.
The team behind the Limassol museum are three siblings keen to stretch what education means on the island, and the Paradox group. Zoe, one of the sisters, explained each exhibit and how it works as besides the fun and mind-boggling elements of the pieces, they are also meant to educate. How the exhibits are to be used and the science behind them that create the illusions will also be explained to visitors by staff once the museum is up and running.
This was not my first have-your-mind-tricked museum, I had visited similar concepts abroad. Still, seeing myself in upside-down mirrors, walking through moving tunnels and staring at optical illusions was as entertaining as Cyprus can be. Even the exhibits aimed at younger children gave me a good laugh.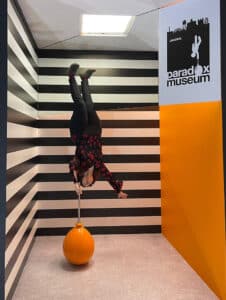 The museum is laid out on a path that takes visitors through each installation. Some are rooms you enter to have a whole-body experience, others are items you touch and funky mirrors that are all about changing perspectives. That's the thing with the Paradox Museum. Unlike traditional museums where touching, taking photos and being silly are not allowed, here it is encouraged. Blending the concepts of museum spaces and entertainment venues, the Paradox Museum installations invite guests to play. Think a 360 mirror room, a talking piano, strobe light illusions and 'think again', as the museum's tagline says.
Throughout the museum, the words Think Again are found on the walls and it is what the Paradox Museum aims for its visitors to do. "All of the exhibits are real paradoxes," added general manager George Roussos, "things that if true, are false, and if false, are true – they make you think again."
Things are never what they seem and the museum's 50-plus exhibits are there to make you question and doubt what you know to be true and seek new meanings, all through 'edutainment' – a term the team came up with to show its twin aims of education and entertainment.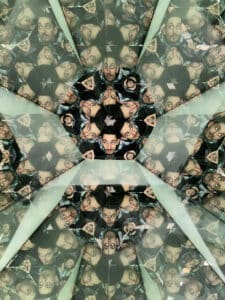 And of course, several quirky photo-ops are on the route through the museum, which is certain to become the next Instagram hotspot. And note that in some spots two bodies are needed to achieve the magic. Others can be enjoyed solo. A favourite installation, both for me and the museum team, is the talking piano. A microphone allows guests to converse with a piano that answers back by playing notes and typing words (in English) on a screen.
"One of my favourite [exhibits] I would say, is, The Paradox Piano," shared Roussos. "A live opportunity to speak to an acoustic instrument. It's like the keystrokes are a language! What's actually happening is that a special algorithm is using the sound of your voice in the full frequency spectrum, turning the data into keystrokes and music. Crazy right?" It was indeed a fun and possibly why it is saved for the end of the visit.
Similar installations that the Paradox Museum Limassol houses can be found in other Paradox Museums around the world yet each destination adds local elements. In Limassol, tech-based exhibits are placed against the backdrop of the traditional architecture of the Trakasol Cultural Centre while Cypriot features such as Aphrodite, the Lefkaritiko embroidery lace and ocean blue are found throughout. But if things appear to be just what they seem… well, maybe you should think again.
Paradox Museum Limassol
Limassol Marina, Trakasol Cultural Center, Limassol. Monday-Thursday: 11am-8pm. Friday: 11am-9pm. Saturday: 10am-10pm. Sunday: 10am-9pm. [email protected].  www.paradoxmuseumlimassol.com. Tel: 99 699404. Facebook page: @ParadoxMuseumLimassol