National flag carrier Cyprus Airways on Friday announced a significant increase in its passenger volume for April 2023, providing further evidence of the travel industry's ongoing recovery from the dire effects of the pandemic.
According to the announcement, the Cypriot airline carried 60,237 passengers during the previous month, compared to 11,556 in April 2022, marking a more than fourfold growth in passengers.
In addition, the announcement noted that 48,237 passengers were carried on the airline's scheduled services, while an additional 12,000 passengers were carried on charter and ACMI services.
ACMI, an abbreviation for aircraft, crew, maintenance, and insurance, typically refers to a form of lease agreement in which an airline provides another airline with a complete package of aircraft, crew, maintenance, and insurance services.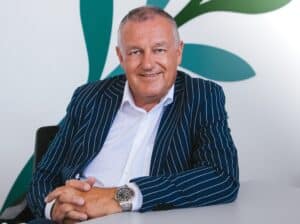 Moreover, the airline operated 371 flights during April 2023, compared to 158 in April 2022, while also managing to improve its load factor by 22 per cent.
Additionally, when compared to 2019, before the start of the pandemic, Cyprus Airways carried 59 per cent more passengers on its scheduled services during this time, while also operating 45 per cent more flights.
"In April, we started flying to Dubai and Cairo, two important destinations that complement our strategic plans to improve Cyprus' international connectivity," Cyprus Airways Chief Financial Officer Natalya Milovanova said.
"This has helped us continue our trend of outperforming both last year and 2019, achieving month-on-month passenger growth numbers," she added.
What is more, Milovanova said that this month, the airline will continue to expand its connectivity with multiple weekly flights to the European hubs of Zurich, Prague and Basel, while Milan will be served from June 1.
"Being the third largest airline in Cyprus behind Aegean Airlines and Wizz Air, we are bringing new inbound tourist and business passengers to the island while boosting the local economy," Milovanova stated.
Meanwhile, Cyprus Airways CEO Paul Sies explained that the company has proven that it is not an opportunistic carrier, but that the company's services are inextricably linked to the Cypriot community.
"With a dedicated team of people, a great network, with a good frequency of flights and two additional new generation aircraft joining the fleet, Cyprus Airways is committed to being the best value carrier to and from the island," Sies said.
The Cyprus Airways CEO also offered an apology for the difficulties encountered in communicating with the company's call centre in April of this year, something which has been attributed to a large number of bookings.
He pointed out that as of May 1, additional members of staff have been hired and the opening hours have been extended, in order to make it easier to contact the company.
"In April, we had a large number of bookings and it was difficult to reach the contact centre at times," Sies said.
"For this, we apologize. From May 1, we have hired more staff and extended our opening hours. We hope this will make communicating with us much easier," the CEO concluded.
Cyprus Airways' strong figures for April are in line with the positive results of the entire Cypriot tourism industry.
The Cyprus Statistical Service this week reported that tourism revenue in February increased by 42.9 per cent, compared to the previous year.
The same report showed that revenue from tourism in February 2023 amounted to €56.6 million, a significant increase from the €39.6 million recorded in the same month of 2022.
Finally, for the period between January and February 2023, revenue from tourism is estimated to have reached €102.2 million, representing an increase of 50.7 per cent compared to the corresponding period in 2022.