"The Distinguished Gentleman's Ride Limassol" saw Cypriot bikers take over the main streets of the island's second city with their motorcycles, in an effort to raise awareness about prostate cancer.
The event was successfully held on May 21, with Alphamega Hypermarkets as main sponsor. Over 145 bikers took part, astride their custom, vintage, neo-retro and classic motorcycles, raising more than €10,000, which will go towards providing psychological support to prostate cancer patients, and raising public awareness about prostate cancer, as part of the global Movember campaign.
The route's start and finish point was the parking lot of the Alphamega store in Kapsalos, Limassol. The ride lasted about an hour and a half, concluding a little after noon, and attracted over 145 motorcycles of various marques.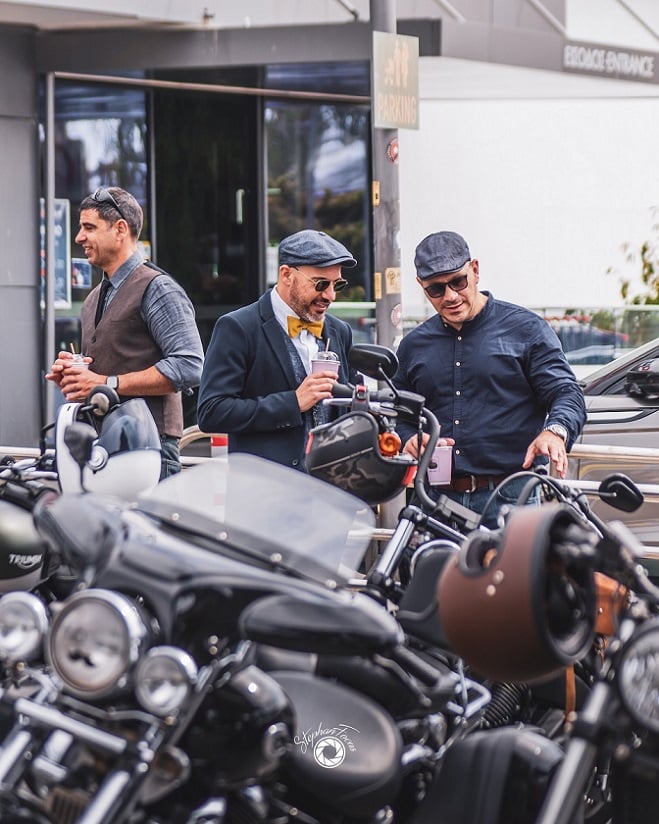 At the end of the ride, organisers awarded the three riders who managed to raise the most money for the cause: Terry Spiby (€1,926), Yiannis Ioannou (€1,576) and Elias Savva (€943). Aside from getting to see the impressive bikes, those who gathered at Alphamega's parking lot in Kapsalos for the event also enjoyed good music, food and drinks.
"The Distinguished Gentleman's Ride" is the world's largest and most spectacular motorcycle charity event. Embraced by people from all around the world, it unites classic, custom, vintage and new-retro motorcycle riders for a very important cause: to support people facing a prostate cancer diagnosis.
The event was first held 10 years ago in Sydney, Australia to help men live happier and healthier lives. Since then, it has been organised in over 900 cities worldwide, with the participation of around 120,000 riders. In Cyprus, the event has been held for the last eight years in Limassol, having so far raised over €36,000.