In the fast-paced world of cryptocurrencies, new players constantly emerge, vying for the spotlight and seeking to disrupt the status quo. One such contender making waves in the industry, dubbed the speeding bullet, is TMS Network (TMSN). With its groundbreaking features, TMSN has rapidly gained momentum and is still in its fourth presale phase, leaving established projects like TRON (TRX) and Cosmos (ATOM) trailing in its wake. Read more here.
TMS Network (TMSN) continues bullish run, holds high prospects
TMS Network (TMSN) is the world's first decentralized Ethereum-hosted all-in-one trading platform. The TMS Network (TMSN) sets a new standard for decentralized trading by tackling price manipulation, wash trading, transaction delays, and a general subpar trading experience. 
In addition, the TMS Network (TMSN) ecosystem is designed to foster a vibrant and engaged community of traders and investors. 
Features of TMS Network (TMSN)
Besides being fast, scalable, and secure, some of the TMS Network's (TMSN) popular features include:
Implementation of a new consensus algorithm, namely the Proof-of-Stake Velocity (PoSV)

More environmentally friendly than standard proof-of-work algorithms

Minimal transaction fee costing 0.01 TMSN per second

High execution rate of about 10,000 orders per second

Access to valuable education and market insights.
What's more?
One of the fascinating features TMS Network (TMSN) offers is its distinctive social trading functionality, which allows users to replicate successful strategies from seasoned traders. In addition, TMS Network (TMSN) caters to novice and experienced traders, empowering them to navigate the market confidently.
The standout feature of TMS Network (TMSN) is undoubtedly its $TMSN token. Currently in its fourth presale phase, with $6 million amassed already, TMS Network (TMSN) presents an irresistible opportunity for investors to acquire it at a discounted price of $0.093. 
Social media misinformation negatively impacts TRON (TRX) 
Tron (TRX), a blockchain protocol for decentralized applications (dApps) and smart contracts, prioritizes security and reliability. Tron (TRX) fosters a vibrant community of investors, developers, and enthusiasts who engage with and maintain various dApps within the Tron (TRX) ecosystem. 
Despite its strong standing as the second-largest decentralized finance (DeFi) project, Tron (TRX) has faced challenges due to misinformation spread on social media. This has resulted in a slowdown of significant developments from Tron (TRX).
Recently, false information about Tron's (TRX) founder, Justin Sun, surfaced on Twitter, claiming Sun had been arrested, causing a selling frenzy and a rapid decline of over $400 million in Tron's (TRX) market capitalization within just one hour. 
Fortunately, Tron (TRX) responded swiftly to address the false news, preventing further damage. Nevertheless, Tron has since been trading within a narrow range, below $0.08.
COSMOS (ATOM)
Cosmos (ATOM) addresses critical challenges the blockchain industry faces, particularly scalability and interoperability. Cosmos (ATOM) establishes a robust foundation for advancing decentralized applications (dApps) by enabling seamless communication and interaction between blockchains. 
However, following the collapse of FTX, the Cosmos (ATOM) network has experienced a significant decline. At the time of writing, Cosmos (ATOM) is currently trading at $10.59, only a 1.20% increase within the past 24 hours. However, Cosmos' current value still represents a substantial drop from its previous peak of $44.70.
The significant decrease in Cosmos' (ATOM) trading volume raises concerns about the future price movement of Cosmos (ATOM), with predictions indicating a potential further decline to $10 by the end of 2023. As a result, traders exhibit hesitancy when investing in Cosmos (ATOM). This is driven by Cosmos' inherent instability and a growing inclination of investors to explore alternative emerging initiatives.
Conclusion
Market analysts predict a potential 100x gain before the year ends, making TMS Network (TMSN) an exceptionally lucrative investment prospect. By joining TMS Network (TMSN) at this early stage, you position yourself alongside astute investors who recognize the value of getting in on a project before it gains mainstream popularity, ensuring significant returns.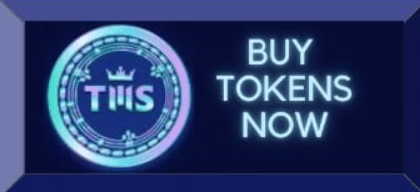 Find further information below:
Discord: https://discord.gg/njA95e7au6
Presale: https://presale.tmsnetwork.io
Website: https://tmsnetwork.io
Whitepaper: https://tmsnetwork.io/whitepaper.pdf
Telegram: https://t.me/tmsnetworkio
---
DISCLAIMER – "Views Expressed Disclaimer: Views and opinions expressed are those of the authors and do not reflect the official position of any other author, agency, organization, employer or company, including NEO CYMED PUBLISHING LIMITED, which is the publishing company performing under the name Cyprus-Mail…more
---