In silent moments it is possible to find the true moments of development and happiness one Cyprus-based yogi tells PAUL LAMBIS
Marilena Shyama Shakti uses her spiritual skills to direct her energies to gain higher levels of achievement. "Spirituality and healing at all levels begin when we transcend our deepest unconscious thoughts, emotions," she said.
Of course, Marilena is no stranger to the worlds of inner arts and esoterism. Since 1995, when she first began practising yoga, and after thousands of hours of training in the fields of yoga, tantra, meditation, mindfulness, Vedic Art, Shaktism, fine arts, and more, she is now a qualified master teacher, offering space and time to individuals who wish to discover the benefits of yoga and meditation for a healthier life.
According to Marilena, if someone is seeking support to discover effective methods through physical practice and the calmness of the mind, she is able to help in a mystic way combining ancient practices and modern science. "Development and transformation of human potential is a result of deep meaningful practice of yoga, tantra, meditation and inner arts," Marilena said.
She recalls contemplating the beginnings of life in the universe since she was a child, often while lying in bed before sleeping. "Without realising it at the time, I felt I was entering a state of meditation by repeating the question, and I enjoyed it," she said.
Although her brief experience with yoga and esoterism had been put on hold as she continued with her schooling, one morning Marilena decided to use meditation as a way of overcoming her depression and anxiety. "I was going through a very difficult time, so I reflected on those moments of meditation and how they made me feel and decided to enforce it as a habit.
"After a friend encouraged me to attend a yoga session, I felt both moved and surprised that the techniques that I was practicing at home were indeed yoga, but it was only after I completed the training course that I understood the multiple benefits associated with its physical, mental and spiritual practices," she added.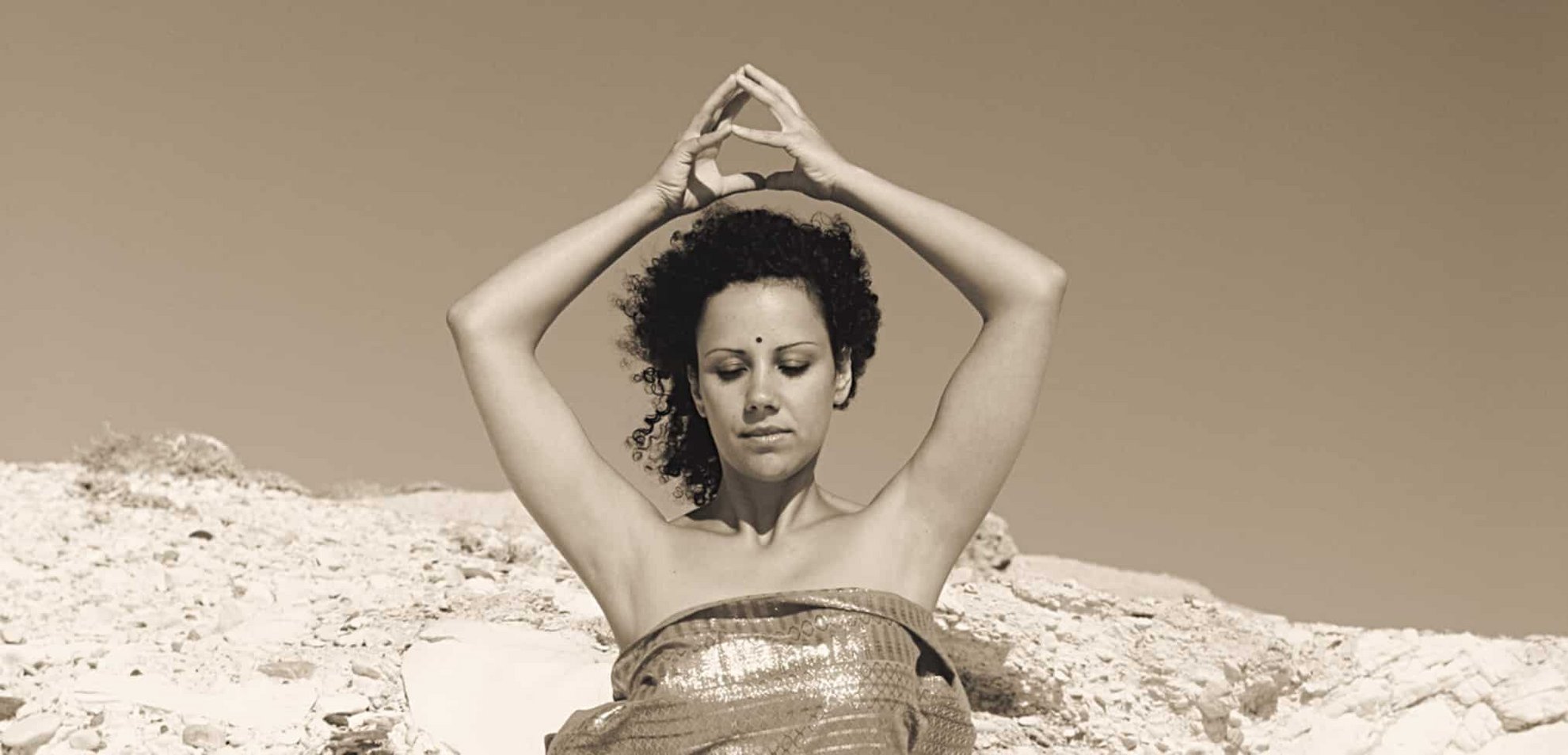 Marilena states that yoga is not a religion and that anybody can do it. "It certainly has to do with spirituality; however, it is a path of self-discovery that does not require you to join a particular faith."
The word yoga derives from the Sanskrit word yuj, which means yoke or union. "Yoga is an ancient Indian spiritual and health discipline that unites mind and body. Practicing yoga promotes both mental and physical health, allowing individuals to overcome all types of suffering and achieve a perfect state of alignment," Marilena said.
In 2015, Marilena founded the Open Yoga Day Cyprus initiative, an annual event focusing on educating the public about the physical, emotional and spiritual benefits of yoga through free community events held at various locations around Cyprus. "Since its inception, the event has grown into the largest of its kind on the island, resulting in a gathering of over 200 yogis and many members of the public practising yoga in a beautiful outdoor setting."
Although Covid temporarily postponed the event, Marilena is planning to hold it again this year, possibly in September. "We hope to move the event from city to city, working with the various municipalities that support the initiative."
Marilena has been certified by the International Yoga and Meditation Alliance, an accredited institution that supports yoga instructors who engage in authentic meditation practices. She is also a lover of art and holds a master's degree in fine arts from the Czech Academy of Fine Arts, where she excelled in painting and art history. "I worked as a fine art teacher for many years, and my work has been exhibited both in Cyprus and abroad," she said.
The establishment of her Silentruth Institute in Nicosia has provided an intimate space for many of Marilena's students to acquire the knowledge and skills to practise esoterism, discover its therapeutic benefits through various yoga practises, as well as acting as a training centre for individuals seeking to become professional yoga teachers. "This year, I re-introduced special thematic gatherings designed for women where we practise meditation, yoga and other forms of inner arts that help with various women-related issues."
Marilena Shyama Shakti wholeheartedly believes that whatever challenges we face in life, these will pass. "Everything in life happens for our own evolution, and it is critical to continue our journey of discovering the infinite possibilities of the soul inside each silent moment of life."