In the dynamic world of cryptocurrencies, the race to the top is fierce and unending. Amidst this competition, TMS Network (TMSN) has emerged as a strong contender, currently in the fourth phase of its presale. Additionally, with a staggering 2000% increase in token price, TMS Network (TMSN) has already raised over $6 million in its seed funding round and presale event. 
TMS Network (TMSN): The future of trading
TMS Network (TMSN) is a pioneering platform that could revolutionize the trading industry. Based on the Ethereum blockchain, this decentralized platform is designed to provide a comprehensive, all-in-one solution for trading across various asset classes, including cryptocurrencies, equities, Forex, and Futures. TMS Network (TMSN) primary goal is to address prevalent issues in the traditional trading sector, such as high fees, price manipulation, transaction delays, and inadequate educational resources.
One of TMS Network's (TMSN) standout features is that it does not require a trading account or fiat payment. Instead, users simply connect their wallets and can begin trading immediately, ensuring a seamless and enjoyable user experience. 
TMS Network (TMSN) is also unique in its revenue model. It rewards TMS Token holders with commissions from the platform's trading volume. Essentially, the more trading activity that occurs on the platform, the more earnings for token holders.
To support traders in making informed decisions, TMS Network (TMSN) offers on-chain analytics, trading bots, strategy builders, and portfolio management applications. This is why traders are excited over the TMS Network (TMSN) presale, which saw its token surge 2000% already. With over $6 million raised, the team is in a great position to make the platform a strong force with high potential for growth for existing and future investors.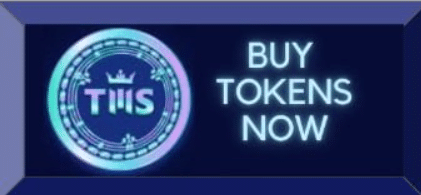 ARAW (ARAW): Aiming for seamless e-commerce
E-commerce platform ARAW (ARAW) has seen lackluster peformance lately, as the network struggles to gain adoption.  
ARAW (ARAW) is a decentralized payment platform that aims to bridge the gap between customers, merchants, and the cryptocurrency market. It offers a seamless integration with e-commerce platforms, allowing businesses to accept online payments in ARAW tokens. 
ARAW (ARAW) transforms the e-commerce industry. It makes it easy for businesses to accept cryptocurrency payments. The platform achieves this through the ARAW token. It is  a utility token used for transactions within the ARAW (ARAW) ecosystem. 
However, ARAW (ARAW) has faced challenges in gaining widespread adoption. While a decentralized payment platform for e-commerce is appealing, it requires a significant shift in the way businesses and consumers operate. Additionally, the performance of the ARAW token in the market has been modest. 
Chainlink (LINK): Bridging the gap between blockchains and real-world data
Oracle network Chainlink (LINK) has seen a range of partnerships in recent days. These collaborations showcase Chainlink's (LINK) utility in the crypto space. 
Chainlink (LINK) is a decentralized oracle network that connects blockchains with off-chain data, enabling smart contracts to interact with real-world events. As such, Chainlink (LINK) is an essential component of the blockchain ecosystem, providing a crucial link between on-chain and off-chain data. Chainlink's (LINK) decentralized oracle network allows smart contracts on Ethereum to securely connect to external data sources, APIs, and payment systems. 
There have been several developments in the Chainlink (LINK) ecosystem. For instance, Chainlink VRF (Verifiable Random Function) has been deployed on the Ethereum layer 2 scaling solution Arbitrum One. Chainlink (LINK) has also been making partnerships to bolster its network. For instance, Coinbase Cloud joined the Chainlink (LINK) network to enhance Web3 data. These partnerships showcase the versatility of the Chainlink (LINK) network.
Conclusion
In comparison to Chainlink (LINK) and ARAW (ARAW), TMS Network (TMSN) stands out due to its impressive performance in the presale phase and the potential benefits. As the crypto market evolves, TMS Network (TMSN) is worth keeping an eye on.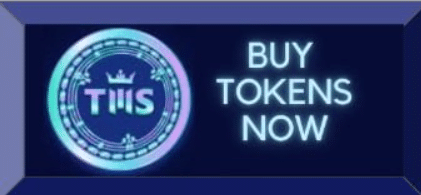 Presale: https://presale.tmsnetwork.io
Whitepaper: https://tmsnetwork.io/whitepaper.pdf
Website: https://tmsnetwork.io660
Telegram: https://t.me/tmsnetworkio
Discord: https://discord.gg/njA95e7au6
---
DISCLAIMER – "Views Expressed Disclaimer: Views and opinions expressed are those of the authors and do not reflect the official position of any other author, agency, organization, employer or company, including NEO CYMED PUBLISHING LIMITED, which is the publishing company performing under the name Cyprus-Mail…more
---