Fabian Cabeza's role within the firm involves working with a core team of techno-optimists consisting of lawyers and developers
"Digital transformation benefits businesses in a myriad of ways such as through increased efficiency and productivity, cost savings, enhanced customer experience and improved decision-making."
"Together we are aiming to revolutionise the Cypriot legal market through our AI tool Neolaw.ai. More specifically, the team aims to question certain key conceptions of the traditional legal market in order to better understand how we can augment our services through the use of legal tech and to identify the role that lawyers will play in the future," says Fabian Cabeza.
Tell us about your firm and what distinguishes it in terms of digital transformation.
"Neolaw.ai is a unique platform that merges technology with law by capitalising on AI capacities and the considerable knowledgebase of Elias Neocleous & Co LLC. Spearheaded by our managing partner, the Neolaw.ai project embodies the vision of creating a tool that modernises and disrupts the Cypriot legal market. Still in its infancy, Neolaw.ai can process legal queries submitted in natural language, draft documents and also provide automated advice via chat.
"We are currently looking to upgrade its capacity to utilise recent advances in generative AI and Large Language Models and have a growing team to address these exciting new challenges. It is clear to us that technology has the capability to be a decentralising force that lowers barriers to entry in many sectors, including the law, and reshapes traditional market outlooks. This is something that deeply intrigues us and Neolaw.ai is our way of responding and ensuring that we remain present in tomorrow's conversations."
How is digital transformation enhancing your organisation's potential for future growth?
"In the realm of legal services, digital transformation is absolutely crucial. It questions the traditional industry business model while presenting exciting opportunities for law firms like ours which are seeking to leverage new technologies such as artificial intelligence for future growth. This has been our rationale for the development of Neolaw.ai. Our hope is that its introduction will increasingly challenge the way we deliver legal services; particularly by streamlining traditionally time-consuming tasks to allow focus on the so called "last mile" higher skilled services.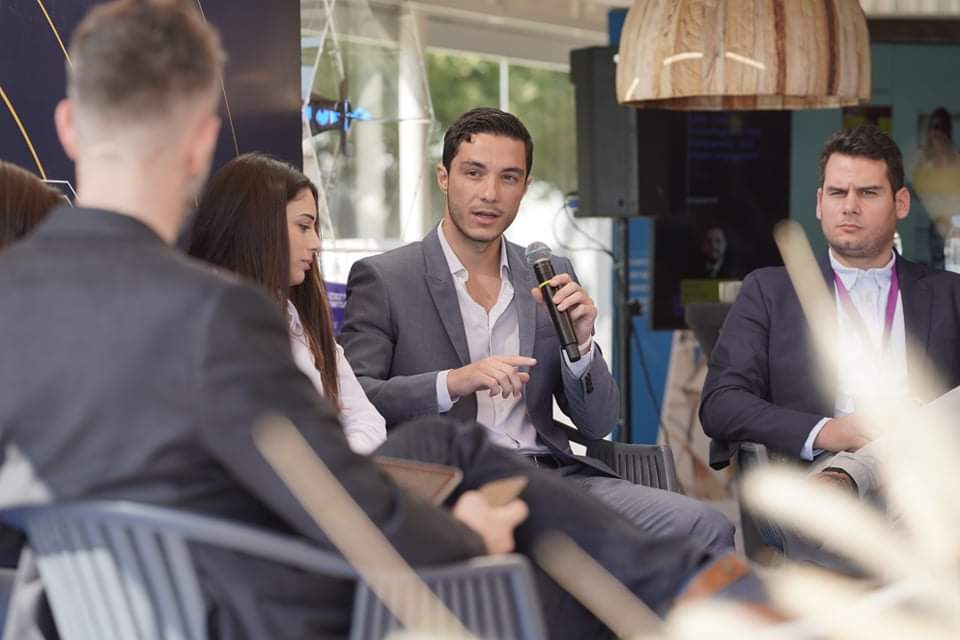 "By harnessing the power of technology, especially through natural language processing and machine learning, we are seeking to provide real added value to our clients by unlocking new possibilities such as thorough data analysis and the attendant insights that it brings. We can, for example, swiftly analyse vast volumes of data from our internal databases to extract valuable information to inform our decision-making processes and, to assist in providing accurate and timely advice to clients."
How does digital transformation benefit businesses and organisations?
"Digital transformation benefits businesses in a myriad of ways such as through increased efficiency and productivity, cost savings, enhanced customer experience and improved decision-making. It is a way to empower organisations to optimise and scale their operations while making evidence based, data-driven decisions in an increasingly digital landscape. Additionally, among a host of other benefits, digital transformation tools such as cloud-based project management systems or virtual meeting platforms can help lead to improved cross-functional collaboration that in turn may also generate unanticipated internal synergies."
How is your organisation helping technology companies relocate to Cyprus?
"As a starting point, we are fully supportive of Cyprus' tech initiatives and its recognition as a "Tech Island." We consider ourselves tech enthusiasts and aim to be a knowledgeable and reliable partner providing A-Z services for technology companies throughout their life cycle – whether that be through company incorporation, immigration advice, tax consulting or IP related matters. The goal is to really make the process of relocation as seamless as possible so that technology companies can focus on creating instead of getting mired in legal sludge.
"Consequently, we recently created a new Tech Law department to function as a single point of contact for tech companies wishing to establish a presence in Cyprus. In addition, we are also currently exploring ways in which we can leverage Neolaw.ai to assist tech start-ups with commencing their operations and how to do so at a price point that considers the financial position of early-stage businesses."
How would you describe the Cypriot technology sector based on your own experience?
"Cyprus' technology sector is one of burgeoning potential with huge upside. Cyprus is a "can do" kind of place, and lately the energy and hustle found on the island is intoxicating. This is manifested in the increasing number of tech events ranging from crypto discussion groups to hackathons. Overall, the ecosystem is fertile for those seeking to build, but there is still a lot to do at an institutional and legislative level. In particular, the funding landscape, whilst it is growing, requires further maturity to enable Cyprus to rival other tech centres where financing and venture capital is more established."
How are your pioneering efforts preparing your company for a future that is more sustainable and digital-friendly?
"For us, it is all about the learning curve and our speed of adaptation. The tech space is evolving so quickly, especially with the new developments concerning generative AI, that the best preparation for the future will come from our efforts to put in place processes whereby we are amenable to change and integration.
"Our work with Neolaw.ai has taught us that there is no finish line in the world of information technology and that we cannot shy away from disruption. For example, we saw a lot of our previous AI work made obsolete with the introduction of ChatGPT but out of adversity comes strength. Our willingness to engage with new models is exactly what is leading us to new increased capabilities. In this instance, we quickly understood the potency of ChatGPT but also its limitations based on tokens and its frequent "hallucinations." We are now working towards augmenting Neolaw.ai so that we can keep firmly in contention at the frontier of the legal tech space. A more digital friendly and sustainable future can only be achieved through the conviction that we can get there."