The sincere relationship that OPAP Cyprus has forged with the Telethon drive continues unabated in 2023. A relationship that has operated seamlessly since 2012; even when the pandemic placed obstacles in the path, OPAP Cyprus stood by those suffering from neuromuscular, genetic and other related problems, because good health is something all are entitled to.
Recognising the decisive role played by the Cyprus Institute of Neurology & Genetics (CING) in diagnosing and treating patients, OPAP Cyprus, in addition to its Telethon drive participation, also supports CING graduate student research projects, as well as patients themselves through the work of the Muscular Dystrophy Association Cyprus (MDA Cyprus).
On the basis of this sincere concern, OPAP Cyprus also materialised the Day Care Unit of the Cyprus Institute of Neurology & Genetics, significantly facilitating the care of patients.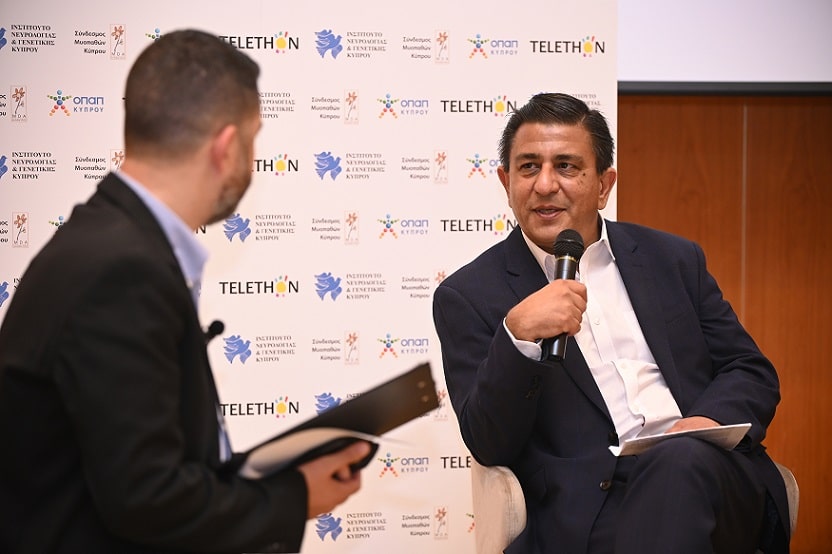 It is also worth mentioning that from the very beginning of its presence in Cyprus, OPAP Cyprus has supported our fellow human beings who were facing health problems, similar to the problems that the Telethon drive seeks to address today, by providing them with licences for its agencies. With this sensitivity towards others, OPAP has been an ally to Cypriot society in all areas, with health being an especial concern.
OPAP Cyprus therefore congratulates and thanks CING for the excellent cooperation, with the common denominator being the success of its scientific and humanitarian programmes. It also salutes the Telethon's organisers and all volunteers who contributed to the campaign's success. OPAP Cyprus also welcomes its partnership with CyBC and Alpha Cyprus media channels, towards ensuring the well-being of all.