'Our vision is to be the top entertainment choice for our customers while promoting responsible gaming. To stand by the small and big moments of our country, supporting the people of our country in every aspect of life'
OPAP Cyprus has a rich history of making a positive difference in the lives of Cypriots through various initiatives aimed at supporting education, culture, sports, and healthcare sectors. Since its inception in 1969, OPAP Cyprus has been steadfast in its commitment to being the preferred entertainment choice for customers while promoting responsible gaming.
The organisation's dedication to giving back to society is evident in its profound emphasis on social contribution. "Our first priority is to give back to the society in which we operate," says OPAP Cyprus, highlighting the organisation's core values rooted in compassion and human welfare.
In the realm of healthcare, OPAP Cyprus has taken significant strides to improve the level of healthcare services in the country. Recently, on Women's Day, the organisation announced its support for modernising the island's five mammography centres by contributing state-of-the-art digital mammography machines. These centres now symbolise hope and the pursuit of medical excellence, providing Cyprus women with specialised, reliable, and safe services.
OPAP Cyprus has also made noteworthy contributions to children with developmental difficulties through the establishment of the Sensory Integration Room. This therapy-oriented initiative aims to provide cutting-edge therapy approaches to support children's development and integration into society.
The Hall of Sensory Integration was inaugurated on Monday, June 12, in the presence of Minister of Education, Sports and Youth, Athena Michaelidou. At the same time, the Special School's Interactive Room, which was also funded by OPAP Cyprus, was also officially inaugurated.
Director of the Evangelismos Special School, Maria Papageorgiou, emphasised the importance of the two halls' operation, stating that they significantly boost the educational programmes, particularly the occupational therapy approach.
After thanking OPAP Cyprus for its prompt response and generous sponsorship, Papageorgiou emphasised that "beyond education services, our goal is to provide a safe and warm environment for all our students, in which they can be educated in ways that contribute to their global development and integration into the larger social context."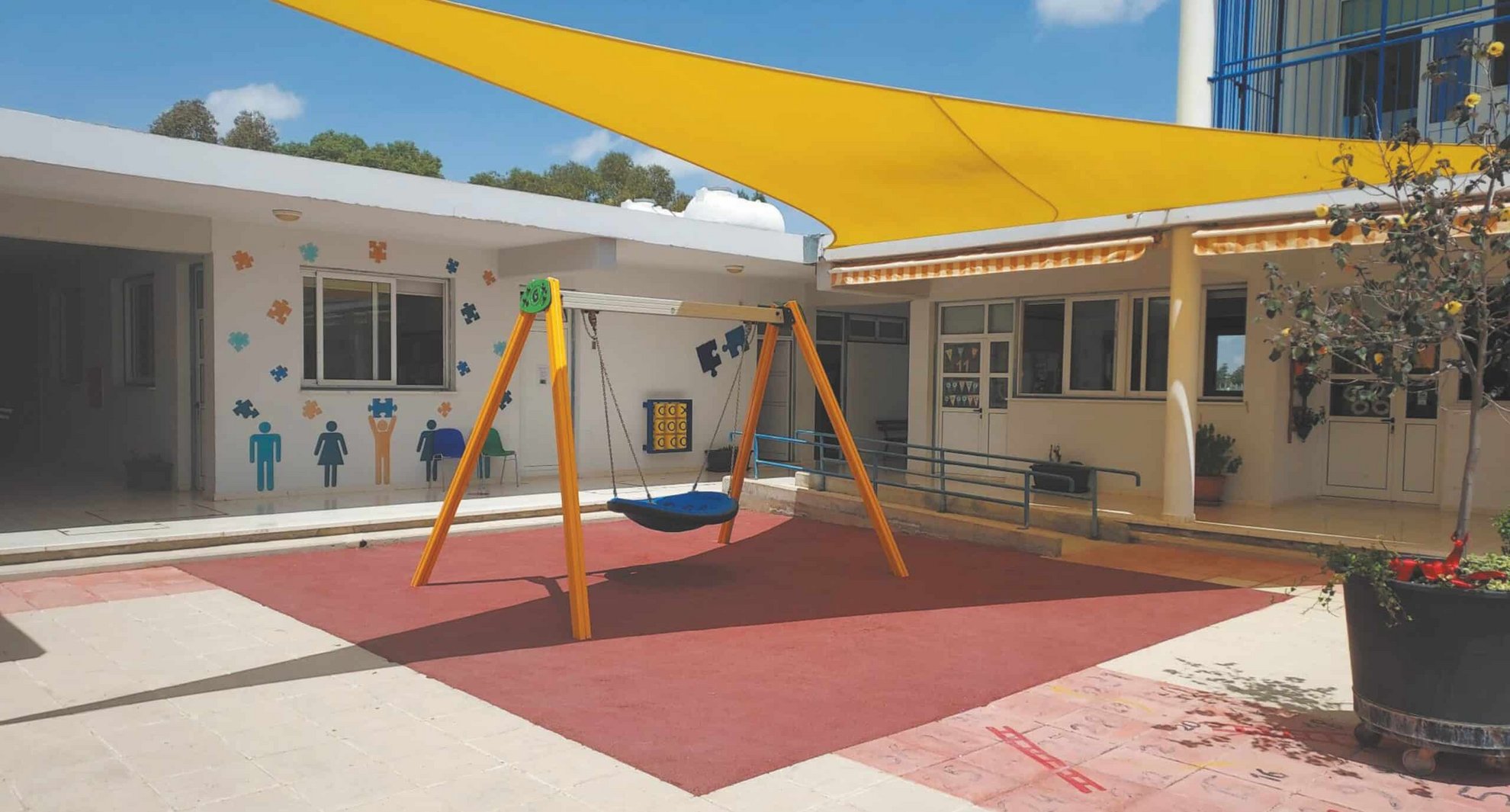 In the education sector, OPAP Cyprus actively empowers the young generation by supporting initiatives aimed at improving the quality of education provided to the youth. The creative campaign 'GREAT. Just Like You' allowed young minds to interact with local role models, providing them with insights into their journey to success. Remarkable personalities such as foetal medicine pioneer Kypros Nicolaides, tenor Kyros Patsalides, Olympic silver medallist Pavlos Kontides, and educator Andria Zafirakou inspired and motivated the students to pursue their dreams.

The 'We Support the Dreams and People of Our Country' project, initiated in 2013 as part of OPAP Cyprus's corporate social responsibility efforts, has been instrumental in supporting health, sports, education, and culture sectors through esteemed local creators. The project's focus on inspiring people to believe in their potential and strength has had a transformative impact on the lives of many.
OPAP Cyprus's comprehensive approach to social responsibility has garnered praise from numerous people, who lauded the organisation's consistent and proud support for the benefit of Cypriot society. In addition, OPAP Cyprus has also been praised for aligning its strategic actions with societal needs.
OPAP Cyprus' dedication to social contribution continues to soar, standing firmly by the side of Cypriot society with strength, honesty, and utmost respect. The organisation's diverse initiatives extend to various sectors, reflecting its commitment to fostering positive change.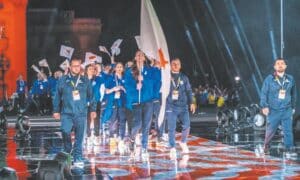 In the realm of sports, OPAP Cyprus has emerged as a leading sponsor, supporting athletes, federations, and sports clubs. By investing in the development and strengthening of sports in the country, the organisation promotes essential human qualities such as fair play and respect.
Recognising the intrinsic value of culture, OPAP Cyprus sponsors a multitude of cultural activities, recognising the role of culture in shaping ideals and perspectives. As a key sponsor of the Cyprus Symphony Orchestra Foundation and the Cyprus Olympic Committee, OPAP Cyprus acknowledges the pivotal role culture and sport play in enriching lives.
In the healthcare sector, OPAP Cyprus has contributed significantly, providing cutting-edge equipment to state hospitals and aiding various health institutions. Initiatives, such as the construction of the Nicosia General Hospital's New Intensive Care Unit and the provision of neonatal and pediatric ambulances, underscore the organisation's dedication to enhancing the health system.
OPAP Cyprus' reach extends to various social aid organisations, including the Karaiskakio Foundation, PASYKAF, Cyprus Cancer Society, Cyprus Red Cross, and more, supporting their noble causes and expanding their capacity to meet growing demands.
"OPAP Cyprus' overall social action strengthens the State's objectives and programmes," President Nikos Christodoulides said during an event in May this year, reporting on OPAP's corporate social responsibility for the three-year period 2020-2022.
He stated that OPAP Cyprus has convinced him, through its long-standing consistency and proud support, that its actions for the benefit of Cypriot society are not driven by any institutional or procedural responsibility, but rather by absolute respect for the country's people. "This respect underlies OPAP's entire strategic approach, which expresses its actions systematically and consistently on the basis of prioritising the needs of society and its citizens while taking into account the particularities of each era," he said.
Furthermore, the organisation supports culture by sponsoring major events such as the International Festival 'Kypria' and the Nicosia Festival. It is also actively involved in environmental initiatives, establishing parks and engaging in reforestation programs to safeguard the environment.
In the education and sports sectors, OPAP Cyprus operates music and sports schools while collaborating with the Cyprus Olympic Committee to strengthen athletes' development. Their commitment to identifying and implementing demands in education, culture, and society reflects a genuine alliance with the people of Cyprus.
OPAP Cyprus CEO, Demetris Aletraris, highlighted the organisation's philosophy of prioritising society's health and safety, reiterating its steadfast support for the country's citizens throughout challenging times.
For OPAP Cyprus, corporate social responsibility (CSR) is more than just a form of self-regulation; it symbolises their unwavering commitment to contribute to the well-being of communities and society at large. CEO Demetris Aletraris emphasised that CSR is integral to OPAP Cyprus' brand perception, appeal to stakeholders, talent retention, and overall business success.
With an unwavering commitment to fostering positive change and a sincere dedication to Cypriot society, OPAP Cyprus remains an ally in every sector, poised to respond to the needs of its citizens with utmost sincerity and responsibility.
OPAP Cyprus has also provided much-needed support for a raft of vital Initiatives that enrich and help the local community. Among them, is a programme revolving around cardiovascular health, particularly in terms of reviving people in the event of heart-related incidents.
After assessing the usefulness of the campaign to educate athletes and sports professionals on Basic Cardiopulmonary Resuscitation (CPR), the use of Automated External Defibrillators (AEDs), and addressing choking incidents, OPAP Cyprus collaborated seamlessly with the Resuscitation Services of the Ministry of Health to add in this regard.
Moreover, numerous social support organisations strive to help fellow citizens reach their own destination, which is commonly referred to as Ithaca, itself a reference to Homer's epic The Odyssey.
Following their footsteps, OPAP Cyprus continued its support in 2023 for institutions such as the Karaiskakio Foundation, PASYKAF (Cyprus Anticancer Society), Red Cross, the One Dream One Wish Association, and many others, as mentioned above.
The organisation has also made additional contributions to the island's cultural sector, something which it considers to be vital for the local community.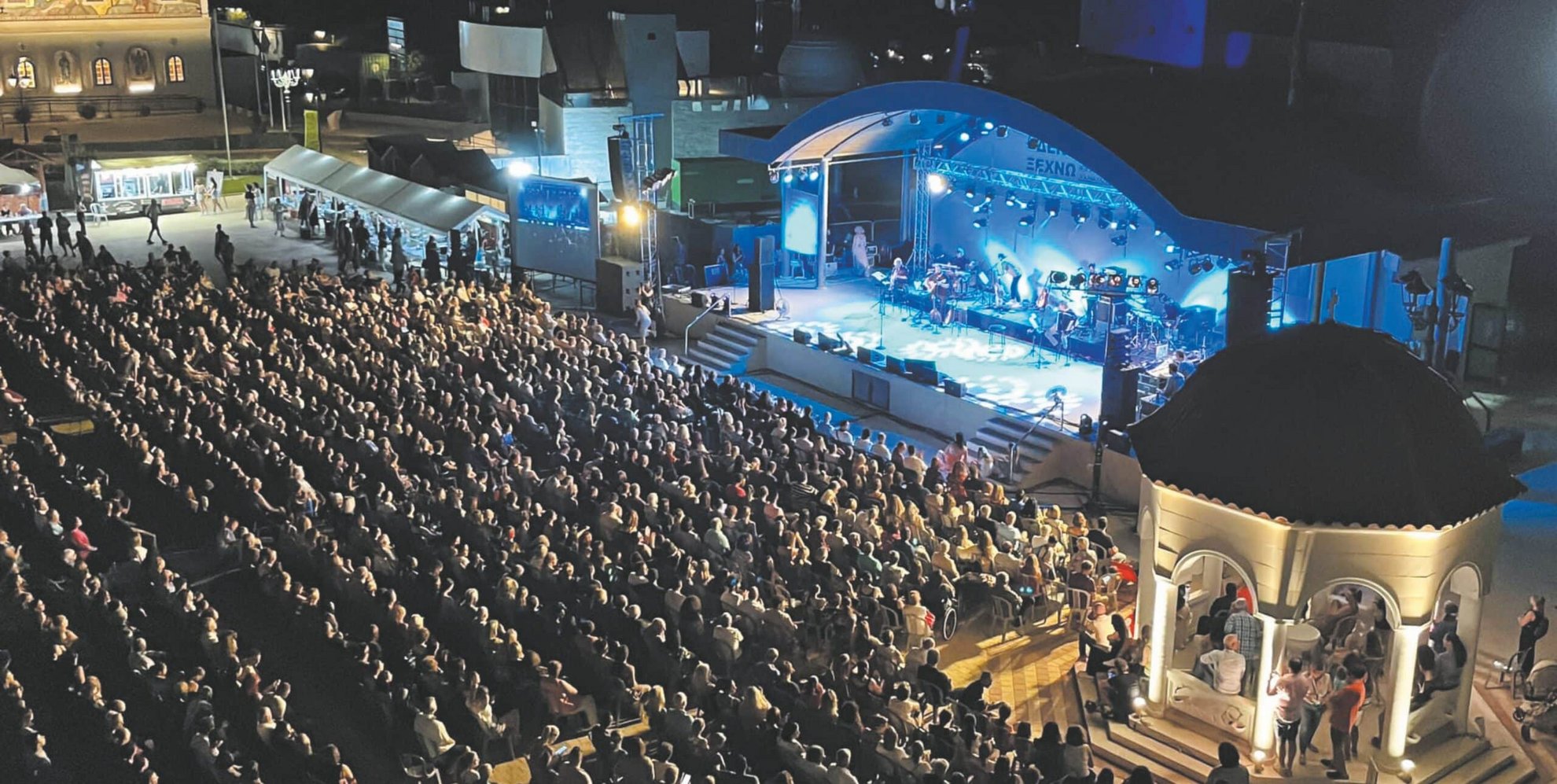 Acknowledging that culture is essential to our lives and that young musicians are the hope for further enriching our cultural identity, OPAP Cyprus renewed its partnership with the Cyprus Symphony Orchestra Foundation. This collaboration, which began in 2020, makes OPAP Cyprus a major sponsor for both the Cyprus Symphony Orchestra and the Youth Symphony Orchestra of Cyprus.
What is more, another demonstration of its commitment to social action in 2023, OPAP Cyprus encouraged and supported cultural events for the benefit of creators and our society as a whole.
It goes without saying that by honouring and respecting our heritage, institutions, and history, these events contribute to our cultural development. To this effect, OPAP Cyprus sponsored the "Cultural Summer of Tamasos 2023," which joined the celebrations for the 15 years since the re-establishment of the Tamasos and Oreinis Metropolis.
As previously mentioned, the organisation's support also extends to the world of sports. Sports are not only about achieving distinction and victory; they should be for everyone.
Building upon this foundation, OPAP Cyprus renewed its support for the long-standing and largest programme of the Cyprus Sports Organisation called 'Sports for All' (AGO). For 37 years, the programme has provided the opportunity for sports and entertainment for people of all ages, highlighting the beneficial effects of sports on social, educational, and cultural development.
In addition, the organisation has affirmed that supporting 'Sports for All' continues the longstanding cooperation between OPAP Cyprus and the Cyprus Sports Organisation, which supports athletes, clubs, federations, national teams, refugees, rural associations, missions, and events.
Also in the realm of sports and athletics is the organisation's support for the Limassol marathon. After a two-year hiatus due to the pandemic, thousands of runners participated in the OPAP Limassol Marathon, coordinated by Gymnastic Club Olympia (GSO), which has become a prominent sporting event locally and internationally.
Additionally, with the support of OPAP Cyprus, the marathon has become a strong means of supporting the Karaiskakio Foundation and many other organisations making a difference in the country's social sphere.
Also in Limassol, besides the Marathon, the Lemesia events also send a message that mass, social sporting activities are of great significance to the municipality and its citizens.
OPAP Cyprus has eagerly supported this significant event, now named OPAP Lemesia, from this year onwards. These initiatives demonstrate OPAP Cyprus's dedication to supporting vital causes within the community, ranging from health and sports to culture and social well-being. As a prominent sponsor and partner, OPAP Cyprus continues to make a positive impact on society, promoting a stronger and more vibrant Cyprus.