Electrical interconnections have a critical role to play in our collective efforts to achieve climate neutrality, according to Andreas Poullikkas, Chairman of the Cyprus Energy Regulatory Authority (CERA).
Poullikkas explained that the historical context of the electricity industry was outlined, highlighting how initially, electric utilities operated in isolated systems, which posed significant challenges during crises.
Over time, however, the establishment of electrical interconnections between neighbouring systems became pivotal in enhancing reliability.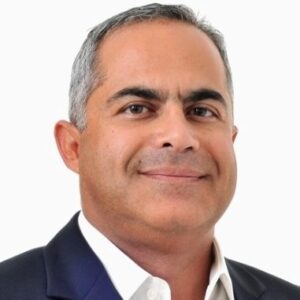 "Today, electrical interconnections involve high-voltage power cables that enable electricity transfer between countries," Poulikkas said.
"These interconnections play a crucial role in the efficient and reliable functioning of modern power systems, facilitating the exchange of electrical energy between multiple interconnected systems," he added.
This, in turn, allows for the shared utilisation of resources, such as installed capacity and electricity transmission infrastructure, while also enabling electricity exchanges between nations, benefiting the market with higher prices.
The CERA chairman noted that the European Union (EU) has set ambitious targets for electrical interconnections, not only within EU member states but also in the broader region.
These interconnections are recognised as the ideal technology to support the energy transition, integrating renewable energy sources and energy storage systems.
Their primary goal, he explained, is to enhance energy security and reliability by allowing the import or exchange of electricity from neighbouring systems.
Moreover, electrical interconnections are pivotal in achieving the EU's goal of a unified electricity market and facilitating the integration of substantial quantities of renewable energy across the EU.
Addressing misconceptions surrounding electrical interconnections and their role in the energy transition, Poullikkas stated that "the truth is that electrical interconnections play a vital role in achieving climate neutrality".
He highlighted the unique advantages they offer, acting as a bridge between reliable fossil fuel-based power generation and intermittent renewable sources.
"Electrical interconnections allow the import of clean, renewable energy when needed, ensuring a stable and reliable energy supply during the transition to a renewable-dominated energy system, along with energy storage systems," he stated.
Furthermore, Poullikkas stressed that electrical interconnections contribute to reducing overall energy costs.
By providing access to cheaper electricity between member states and neighbouring countries, consumers can benefit from reduced prices.
"These interconnections enable the EU to make the most of its green energy potential, optimizing the use and management of renewable energy sources," he stated.
Looking forward, the completion of a smart supergrid connecting Europe with North African and Middle Eastern countries is expected to support the installation of large-scale renewable energy systems in regions with high potential.
"This significant development aligns with the EU's long-term goal of achieving climate neutrality by 2050," the CERA chairman said.
"The future grid will support the establishment of wind farms in the North Sea and Western Europe, as well as solar systems, utilising both photovoltaic and solar thermal technology, in Southern Europe, North Africa, and the Middle East," he added.
Furthermore, he explained that with such geographic distribution of renewable energy sources and the use of energy storage systems, the EU envisions a future powered solely by renewables, drastically reducing dependence on fossil fuels and consequently reducing greenhouse gas emissions.
What is more, Poullikkas urged Cyprus to become part of this smart supergrid, highlighting that it is currently the only EU member state not interconnected with the EU's internal electricity market.
"Becoming part of this ambitious project would position Cyprus at the forefront of the energy transition, promoting energy security, environmental sustainability, and cost-effective electricity solutions for its citizens," he concluded.