After the racist attacks seen on the island recently, Iole Damaskinos speaks to one Syrian family who feel welcomed
Life as a displaced person has never been easy for 41-year-old mother-of-three Lava, though since having obtained Cypriot citizenship and opening a restaurant with her husband, Alan, things are looking better.
"We've faced a lot of difficulties," Lava said in fluid, albeit grammatically idiosyncratic Greek. "When we made the decision and left Syria in 2005 thinking to get to Belgium via Turkey, I was already five months pregnant."
"The second time we arrived in the north, I remember there were ten of us. When we were trying to cross [to the south], they told me I had to jump over a high wall and I did it. I thought for sure I'd lost the baby." But the baby, a son, survived and this summer the 18-year-old left home to begin his Cypriot military service.
Ever since initially arriving without papers through the north, after a series of desperate attempts to evade police and deportation, then 23-year-old Lava and 30-year-old Alan, whose names have been changed to protect their identities, have been living in the same small community in Paphos.
"The first time we tried, we arrived in the north by plane via Turkey. We never even got out of the airport," Alan added.
"We were arrested on the spot, put in a room and sent straight back. Even though we had obtained [holiday] visas, we were told, 'Oh you're Syrian, you're definitely not here to have fun!'"
The next time the young couple got luckier. Their passports were taken and held, but they were allowed to leave the airport on condition that they would return on a set date.
"But when we decided to leave Syria, we did not look back," Alan said, an intense look crossing his face. "We knew we had to leave for ever."
Lava and Alan are Kurds from Qamishli in the province of Al-Hasakah, a minority-of-a-minority, making up an estimated 10 per cent of the Syrian and five per cent of the Kurdish population.
Among other injustices Syrian Kurds in Al-Hasakah were deprived of citizenship from the 1960s until 2011, and considered either as foreigners or as maktoumeen (unregistered) by the Syrian authorities although they had no other nationality by birth.
Reports from the UN office of human rights record that they were subjected to arbitrary land grabs and work expulsion, and forced Arabisation, being forbidden to speak their own language and celebrate their traditional festivals, often by violent means.
In 1967, all references to Kurds in Syria were removed from geography curriculum books, and many Kurdish citizens were subject to pressure from civil registry departments to not give their children Kurdish names.
Stateless Kurdish citizens also faced discrimination in healthcare and were denied admission to public or military hospitals.
For Lava and Alan everything came to a head in 2004 when taunts at a football game turned into the Qamishli massacre and things went even further downhill from there.
"We had no country…we have no country," Alan tells me, "That's why we left."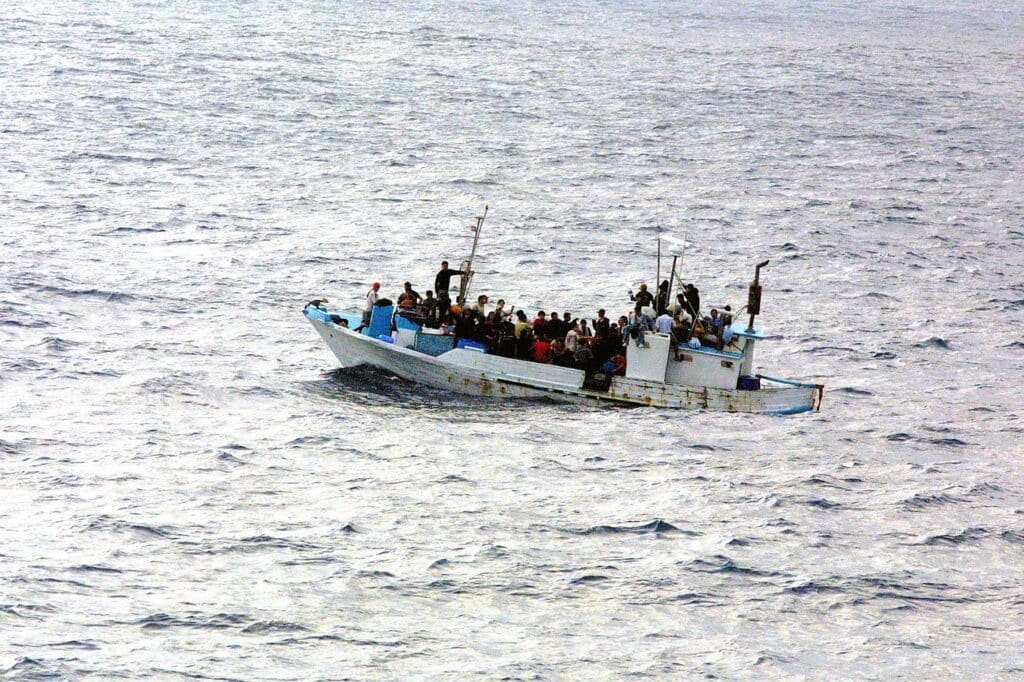 Do they feel integrated here? In light of recent happenings in Chlorakas and Limassol, what is their experience? Are Cypriots racists?
Their answer is a categoric no.
"Here in the village we never had any problem," Lava says. "It was hard, Alan was working long hours in construction, but I never had any problem with Cypriots. Never."
She tells me how when her second child was born, a "yiayia" who was her neighbour came around every day for months to help her bathe the baby and bring food.
"They were very good to me, very good," she said.
"Look, we never had problems, the Cypriots know Syrians are hardworking…everyone knows us here. But we also don't make problems," Alan added.
I ask what he means. "We just do our work, we don't try to tell other people how to live… We are not strict, we are not religious-strict you know?"
Lava, nodding to Alan's words, picked up the thread, "My kids, I told them, you do what you want to do. They are no different from Cypriot kids. We feel free here and we don't feel we need to follow [religious rules]. It's up to them. They eat pork, they like it. It's just up to them."
Lava admited however that she misses her family and in particular having grandparents around. "Sometimes they ask me, why don't we have a yiayia and pappou here like the Cypriot kids?"
The couple work long hours at the restaurant, which has now been running for eight years, and Lava worries about her teenage daughter having to be left alone much of the time, now that her brother is away. The youngest, who is eight and literally grew up at the shop hangs out there most afternoons and evenings, doing his homework.
It's especially hard during the tourist season when they work 14-15 hours in the restaurant that started with a minimalist kitchen and a clay oven Alan built himself.
"At first people – Syrians too – told us 'Cypriots won't come to you, they'll be worried about offending their relatives' [who own restaurants]. But little by little people came. Because our food is good!" Lava added proudly.
"We have something of our own and this is what we wanted. I know Cypriots say the foreigners sit around collecting government help. Not all of them do, but I know it's true there are such people. But it's not why we left and it's not what we wanted. We had to struggle to make something for our children."
On my way back to the car, I stop by the community leader's office. The refrain among several mukhtars in the surrounding areas, seems to be the same.
"The government needs to do something about migrants, it is an untenable situation." Nonetheless, all hastened to add that they don't believe what happened in Chlorakas could be repeated in their villages.
"Chlorakas had a problem because they housed all the asylum seekers in one single location, all together. This was a stupid policy, it's asking for trouble," one mayor told me.
"The state let things get out of control there. Here…we don't have problems because people are spread out, we have space."
I ask about thugs and reports of crime going up in the community.
"Believe me crimes are committed by all nationalities," he said. "But things are peaceful here and we want people to come, we need people to work, in the hotel industry, in construction, in farming. But we need them to be vetted. We need them to be legal and to come on temporary visas and they must leave after a few years. We can't have an uncontrolled situation".
According to data published by the interior ministry for 2022, the largest number of registered asylum seekers, 4,088 (19 per cent of the total for that year), came from Syria, followed by 3,117 from Nigeria and 3,019 from the Democratic Republic of Congo. The lowest numbers, 448 and 671, came from Nepal and India.
Interior Minister Constantinos Ioannou recently suggested to the EU that greater support should be extended to neighbouring countries seen as safe destinations by Syrian refugees.
Specifically, he proposed that the EU provide financial assistance, as it already does to Turkey, towards infrastructure for migrants seeking protection in countries like Lebanon, Egypt and Jordan.
Ioannou cautioned that these countries have hosted millions of refugees over the past 12 years and that any political regression in these states could "contribute to a domino effect" forcing displaced Syrians to move to adjacent or European countries.
Critics however, have called the EU-Turkey agreement problematic because its terms are not properly enforced, one result being the influx of migrants arriving through northern Cyprus.
The same critics view the EU's policy of financing North African states, like Niger, with billions of euros to retain or retrieve migrants as misguided, claiming this has precipitated a humanitarian crisis and suppressed regional freedom of movement, which in turn enables bad actors to engage in people smuggling.
Alan agreed that vetting of arrivals to his newly-adopted country is needed. "Sometimes a government needs to be strong. Sometimes being indecisive does not help anyone," he said.