In its continued effort to provide professional and educational value to local entrepreneurs and businesses, the Cyprus Germany Business Association (CGBA) is hosting their annual 'Networking by the Sea' event.
Part of the much appreciated 'Get Connected' series, the evening brings together professionals from a variety of business sectors active on the island, and is open to Association members and the public. It will take place at Limassol's Sands Beach Club Resto on Wednesday, September 27, 2023 from 6.30pm, in time to enjoy a stunning sunset, and continue until late so there is time for everyone to join in for a drink!
"As a business association, whose aim is to offer high-quality networking events and activities, supporting the island's business community and promoting business relations between Cyprus and Germany, the CGBA is excited to host this annual end-of-summer gathering of like-minded business people looking to grow their connections and enhance awareness of their brand," said CGBA President Stefan Nolte.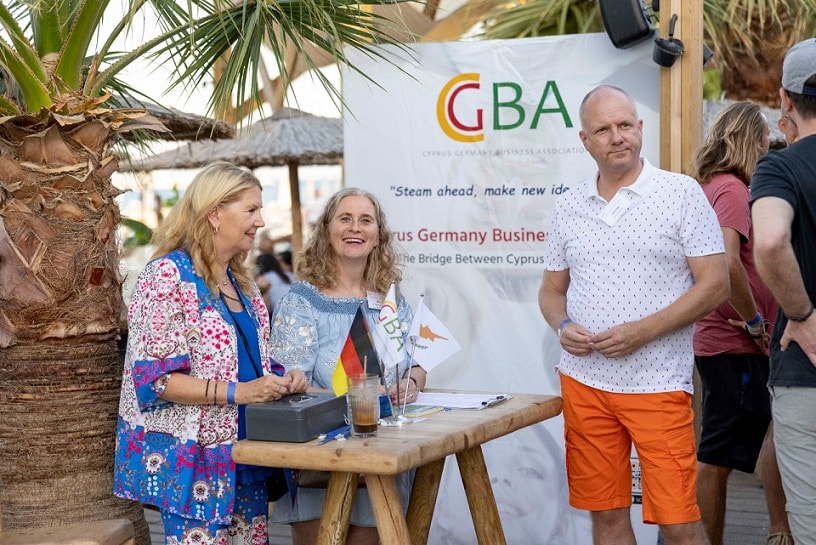 This being the seventh event organised by the CGBA in 2023, Nolte also confirmed that "CGBA strives to offer a varied programme to its members, ranging from panel discussions, symposiums, networking opportunities to social events," adding: "We are committed to offering even more unique opportunities and experiences to the association's members in the following months."
For CGBA members, the event is included in their existing membership. Tickets for CGBA non-members, partners, and friends of the Association are available for €20, and include free-flowing drinks, great food and good vibes in a stunning location.
It is essential to register for tickets in advance.
The event is sponsored by Sea & Sunlife,,CGBA Annual Gold Sponsor Österreichischer Lloyd Group , CGBA Annual Silver Sponsors K. Treppides & Co Ltd. & MKS Chartered Certified Accountants.
For more information about CGBA and association membership, please visit CGBA online, or send an email to [email protected]