Located at SOZOS store

– the largest tools and hardware store in Paphos – Cyprus' first STIHL Concept Store 4.0 offers a unique experience to DIY enthusiasts and professionals alike.
STIHL Concept Store 4.0 is a dedicated STIHL store of 90 sq.m, co-designed by STIHL and SOZOS Co-founder Nektarios Iordanous. DIYers now have the opportunity to test cordless power tools at three testing stations. A changing room allows them also to try on items from the extensive range of safety gear and clothing on offer from STIHL. The store showcases a large range of products for all garden sizes, both for DIYers and professionals, including: power tools, accessories, clothing, safety gear, and even toys for kids.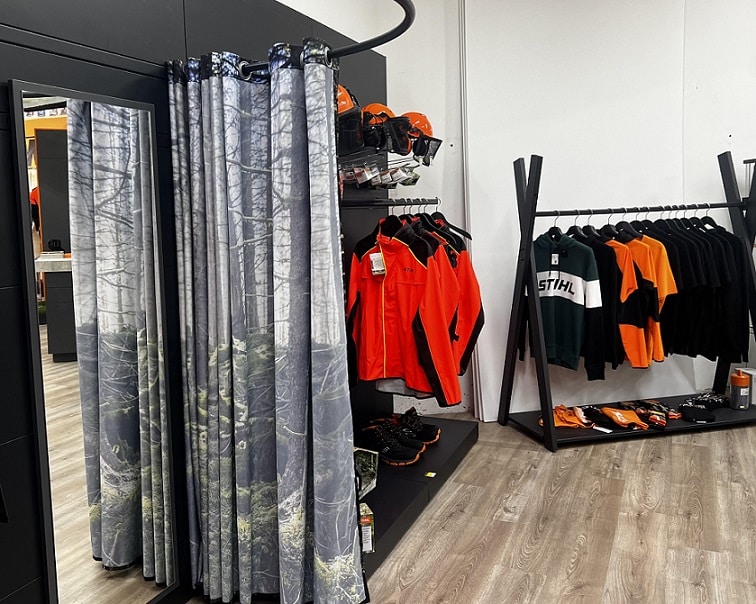 "STIHL has been known for years by professionals for its quality," said Iordanous. "This new store is designed to introduce the new generation of STIHL products specially tailored to DIY enthusiasts who want to take care of their home garden."
For his part, Managing Director of STIHL Greece Elias Ravanis noted that: "for three decades now, SOZOS has demonstrated an innovative spirit. We worked together to introduce state-of-the-art STIHL products to simplify customers' jobs".
Continuing, he added: "Mrs Stella Iordanou and her family have always trusted and supported our vision, which gave birth to the first STIHL Concept Store 4.0 in Cyprus; together, our goal is to expand STIHL's presence and leverage its technological leadership in Cyprus".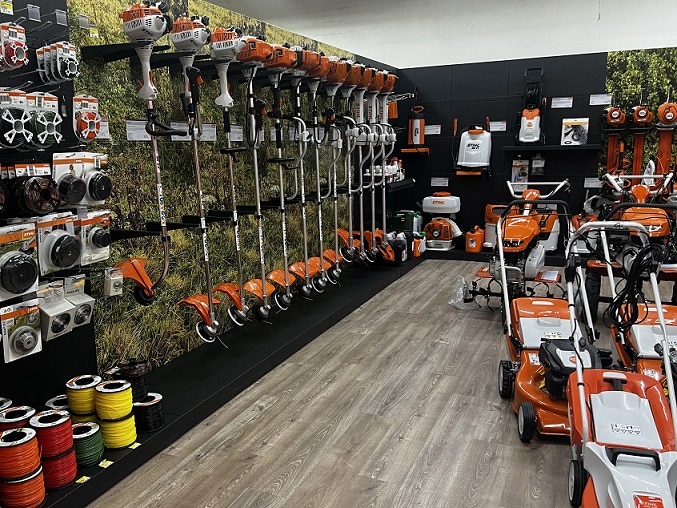 Upon entering the store, you immediately notice an atmosphere that combines orderliness with industrial efficiency masterfully. Crafted to cater to DIY enthusiasts and professionals alike, the store layout beckons you to explore its array of products. You'll find informative details about tool specifications, as well as "STIHL Test Stations" for hands-on experiences. Meanwhile, our expert staff stand ready to provide you with not just product recommendations, but also valuable advice on how to get any job done.
About SOZOS:
SOZOS is one of Cyprus' leading distributors and suppliers of power tools, safety clothing and equipment, construction equipment, accessories and consumables, stainless steel components, and other materials. It offers over 50,000 products from 400+ brands. Considering that it is better for the customer to try a tool before buying it, SOZOS offers this possibility to its customers with various demo events it organises throughout the year.
For the ultimate shopping experience, you can visit the store at: Modestou Panteli 3, 8020, Paphos.
For more information: