In a bid to combat carbon emissions and align with European Union climate targets, DP World Limassol is collaborating with the Cypriot government and local partners to introduce an onshore power supply for ships docking at the port.
According to a statement released on Thursday, this move comes as less than 2 per cent of the world's ports offer cruise berths with plug-in capability for onshore power supply.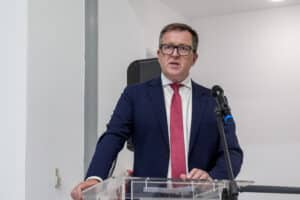 The initiative was at the forefront of discussions during the "Connecting to the Port of Limassol" conference, held on September 18 and organised by the Municipality of Limassol's Blue Innovation Centre.
High-profile attendees included George Papanastasiou, the Minister of Energy, Nicos Nicolaides, the Mayor of Limassol, representatives from the Cyprus Energy Regulatory Authority, shipping industry leaders, and academic experts.
The conference addressed the development of onshore power facilities in Cyprus, in accordance with the Alternative Fuels Infrastructure Regulation (AFIR). This regulation, part of the EU's "Fit for 55" package, is scheduled to come into effect on January 1, 2030.
It outlines the framework for the implementation of onshore power supply (OPS), mandating that container and passenger ships spending over two hours in major EU ports connect to onshore power supply unless they utilise other zero-emission technologies.
DP World Limassol, known for its RoRo operations, warehousing, container yards, naval services, and multipurpose vessel operations, noted that it is committed to supporting energy companies operating in the Eastern Mediterranean by offering innovative products and services to meet the growing customer demand.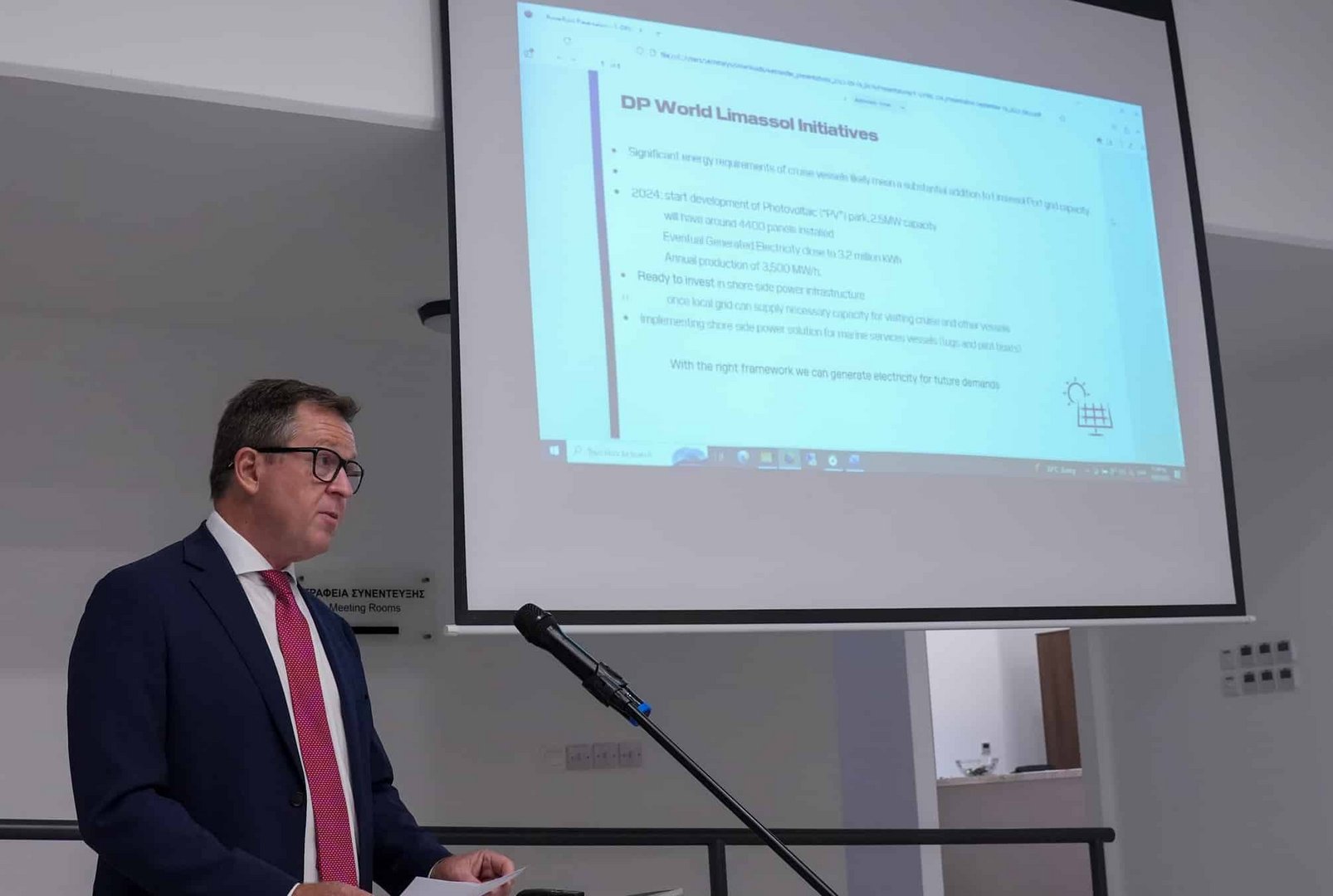 DP World Limassol CEO Simon Pitout addressed the conference, saying that "as a global organisation with experience in operating onshore power solutions, we are equipped to offer our expertise as well as invest in shore-side power infrastructure at Limassol Port to meet the demands of visiting vessels".
"This will involve multiple stakeholders and we welcome a more collaborative approach with government in our efforts to meet EU regulations and consumer needs," Pitout explained.
"At DP World we are committed to decarbonisation and have adopted a clear roadmap to achieve net zero carbon emissions by 2050 across our entire operation" he added.
The company also explained that it is taking concrete steps to reduce emissions by installing solar panels with an eventual capacity of 2.5MW within the terminal.
Finally, according to the statement, the company is also in the process of installing a shore-side power system for marine service vessels operating in the port of Limassol.