Police task force cracking down on illegal trade
With drug busts on an almost daily basis and increasingly large stashes found, the island's police drugs task force has painted a stark picture of the current situation on the island as it cracks down on illegal trade destined for mass consumption.
"From January 1 until August 17, we have seized 431kg of cannabis, which is a large increase compared to previous years," head of the Ykan drug squad Stelios Sergides revealed. "Cannabis is the most popular drug in Cyprus among all ages and also the most traded.
"In 2023, police seized almost 15kg of cocaine, 1.23kg of heroin, and around 7.5kg of crystal meth. These numbers are staggering compared to previous years, and indicate a growing challenge for law enforcement."
To put the scale of the challenge in perspective, Sergides pointed to Ykan's biggest busts this year, one involving the seizure of 22kg of cannabis during the search of a house in Liopetri.
The drugs were found in 39 nylon packages in a ventilation shaft adjoining the outside of the building. This operation followed the discovery of 32kg of cannabis in Limassol in July.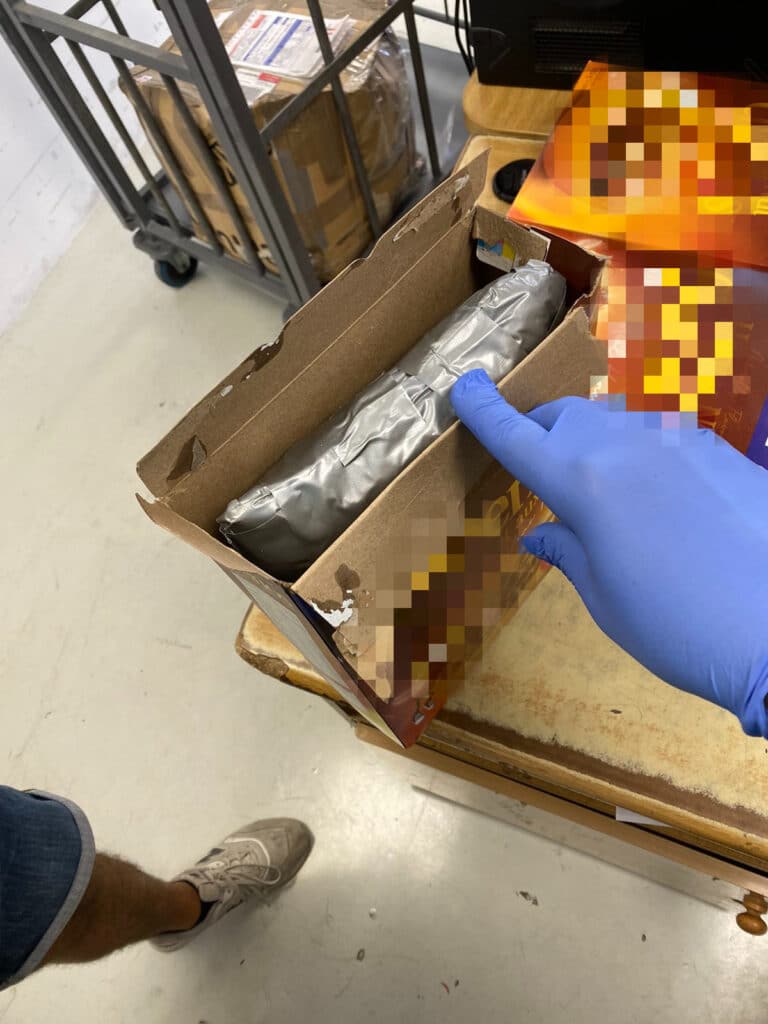 Although cannabis remains the drug of choice, Sergides highlighted a more troubling trend: "We face an uphill battle against the illegal drug trade, with the emergence of crystal meth as a particularly concerning development.
"In recent years, the biggest spike, both in use and in trade, is crystal meth. Its consumption has been steadily on the rise and concerns all ages," he said.
Crystal meth, or crystal methamphetamine, is a potent and highly addictive synthetic stimulant drug. It is known for its dangerous effects on the central nervous system.
"In 2020, the first-ever meth lab in Cyprus, located in the Famagusta district, was dismantled by the police," Sergides said.
"What is most concerning is that crystal meth is a very easy drug to produce, much more so than others, such as cocaine, heroin, or even cannabis. Anyone with a basic knowledge of chemistry can learn to produce crystal meth, which makes the situation even more problematic."
Clinical director of the Ayia Skepi rehab community Tina Pavlou echoed Sergides' worries.
"For the past ten years, people have been struggling with crystal meth. It became a drug of choice, like cocaine. This is a trend that has been observed not just in Cyprus, but all over Europe," she said.
"It's an extremely disruptive drug. It's lab-produced, and the most concerning thing about it is related to the fact that it has a direct link to potential psychotic behaviour. It makes people very violent and it changes their behaviour radically."
The drug problem is not limited to adults. Pavlou highlighted its impact on schools and younger individuals.
"In the last four years, we have opened rehab communities for teenagers precisely because there is more need for them. More teenagers are dropping out of school and displaying delinquent behaviour," she added, linking the issue to a much higher drug consumption among young individuals compared to the past.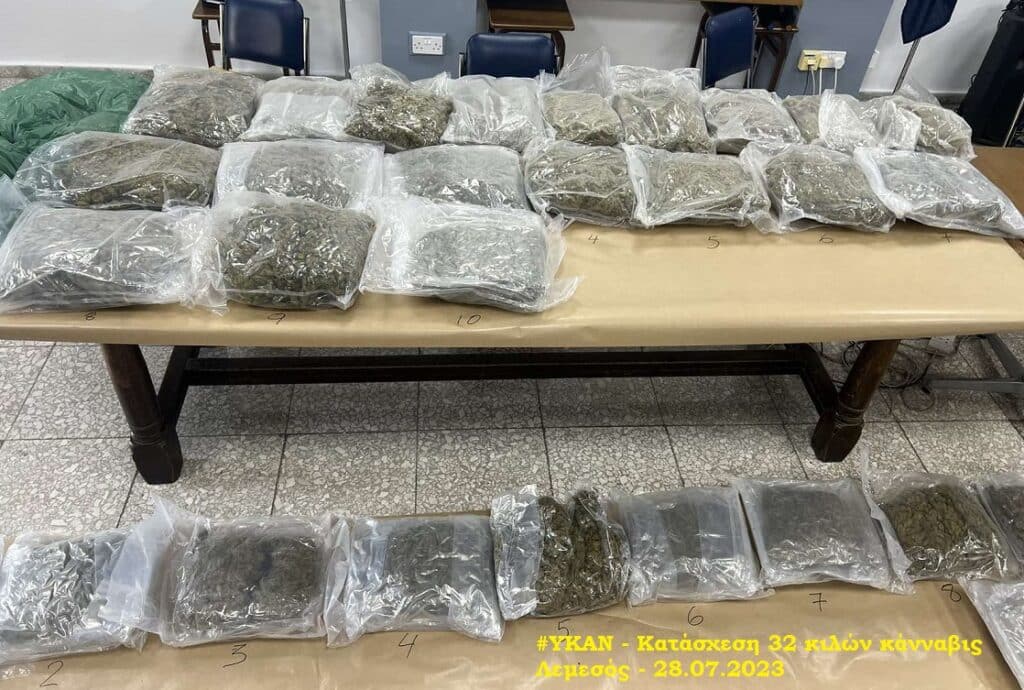 "There have been some episodes of teenagers becoming addicted to crystal meth at 13-years-old. Almost 100 percent of teenagers who seek help at our clinic are addicted to cocaine and crystal meth."
Pavlou noted that while cannabis remains the most popular drug in Cyprus, it is addiction to cocaine and crystal meth that absolutely requires clinical help.
"Cannabis users can often quit without clinical intervention, but the addictive nature of cocaine and crystal meth necessitates specialised treatment, there is no way around it."
When it comes to the methods and routes used by drug traffickers to transport narcotics into or through Cyprus, Sergides said the overwhelming majority of the time, drug seizures occur at airports, mainly Larnaca, and ports.
"That is why the cooperation we have with the customs department is of paramount importance to the police.
"Sometimes drugs, particularly cannabis, are also smuggled in parcels, which is why we also need to be the in contact with the postal service. International cooperation is also vital in busting drug deals, with Europol and Interpol playing a significant role in identifying new smuggling routes."
Sergides, however, said it is a very difficult trade to tackle, due to the ever-evolving nature of drug trafficking.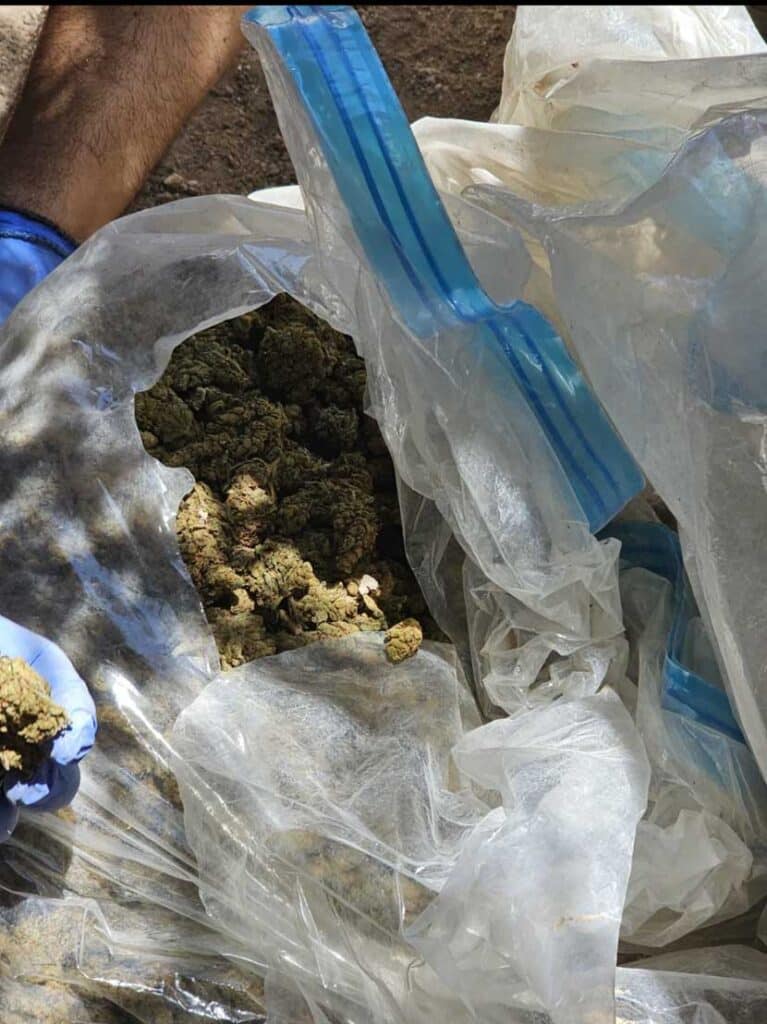 "There is not just one modus operandi when it comes to the drug trade. It is constantly evolving, and the cooperation between international agencies and national police forces is essential to tackle all problems related to drugs and to identify where and when to intervene."
Interestingly, retired police officers in Cyprus also contribute valuable insights. "Their input on the drug trade, built over years of experience in the field, is invaluable," Sergides said.
Pavlou, too, said that collaboration between the authorities, including Ykan and rehab clinics, is of paramount importance.
"If a rehab programme does not have a healthy collaboration with law enforcement, then the authorities clearly don't know what an addiction entails. It's an absolute must.
"In Cyprus, we have collaborated efficiently for many years with the drug squad because, at least in the past ten years, authorities have a very clear view of substance abusers needing treatment, rather than punishment," Pavlou adds.
However, she underlined the significance of personal responsibility in the journey to recovery.
"Taking personal responsibility for your actions and for your addiction is paramount. We can help people afflicted by addiction, but they need to want it themselves in the first place."