Limassol port manager DP World on Tuesday released a statement saying that as part of the celebrations to mark World Tourism Day, it held a special event for passengers last week to promote sustainable practices in the maritime sector.
What is more, according to the statement, the event was held in collaboration with the Deputy Ministry of Tourism.
Cruise passengers arriving at Limassol port on September 22 on board MSC Musica and Norwegian Jade, had the opportunity to see Cypriot artist Iphigenia Papageorgiou create handmade art made from recyclable materials with her own hands.
"Inspired by the myth that connects Theseus and Ariadne with the ancient city of Amathus – located just outside of modern-day Limassol – her artwork aims to promote sustainability as well as Cyprus' rich cultural heritage," the company said.
In addition, passengers were also greeted by the tunes of live traditional Cypriot music.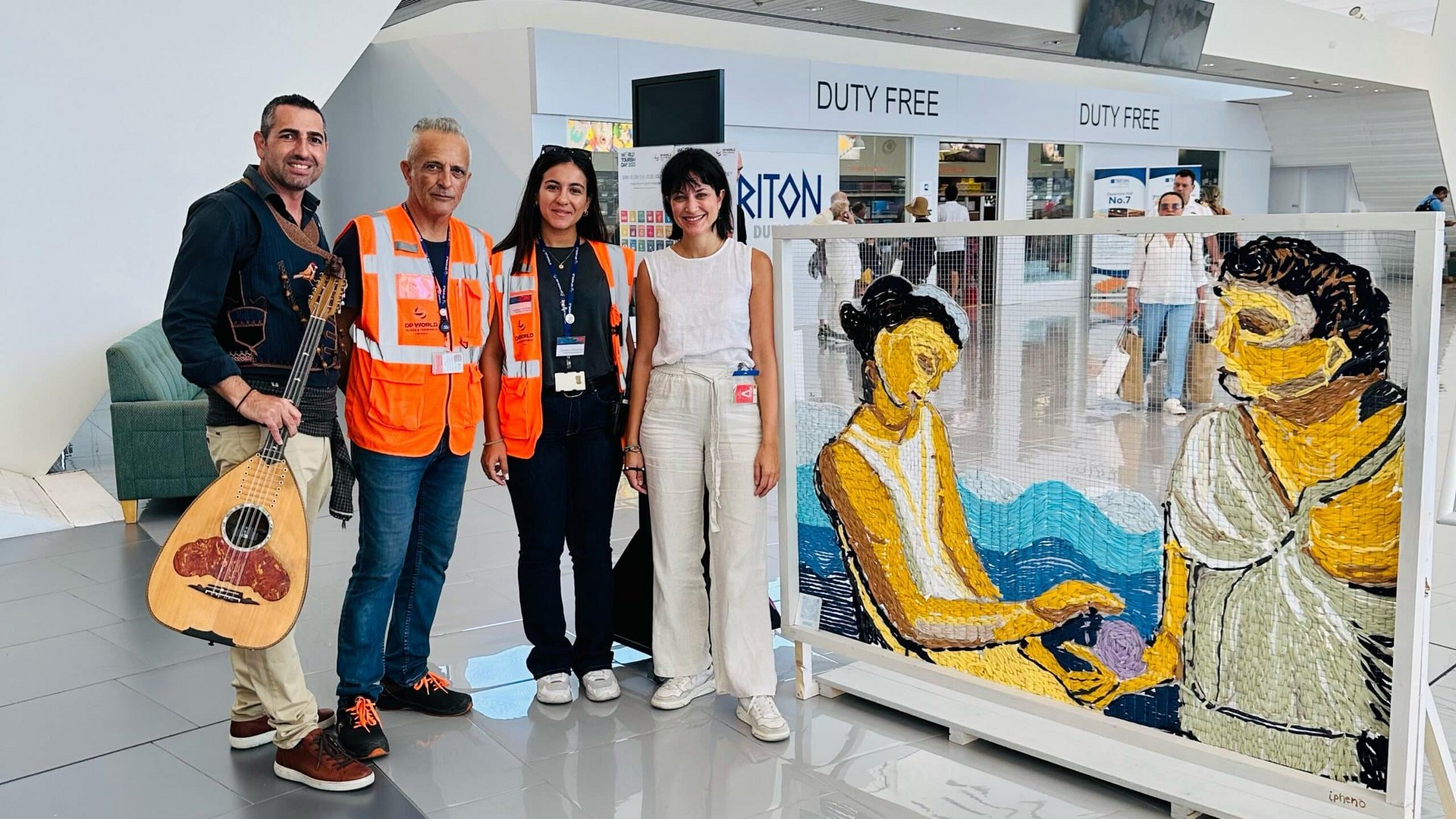 This year's World Tourism Day focuses on "Tourism and Green Investments", highlighting the need for more and better-targeted investment in people, including their education and skills, the planet, through the creation of sustainable infrastructure and accelerating the green transition, as well as prosperity, which encompasses innovation, technology and entrepreneurship.
In statements following the event, DP World Limassol's CEO Simon Pitout spoke about the company's commitment to sustainability.
"As part of our pledge to push the sector towards better, more efficient, and more sustainable ways to trade, we are investing in zero carbon technologies and carbon compensation," Pitout said.
"Our aim is to decarbonise our operations worldwide, in line with internationally recognised climate action frameworks, reaching net zero emissions by 2050," he added.
Furthermore, the DP World Limassol CEO said that "this unique event, aimed to demonstrate our commitment to responsible business practices, while promoting Cyprus' culture and heritage".
"Taking this opportunity, I would like to thank the Deputy Ministry of Tourism for supporting this event and for being a key partner in our efforts to turn Limassol port into a port of choice in the Eastern Mediterranean", he concluded.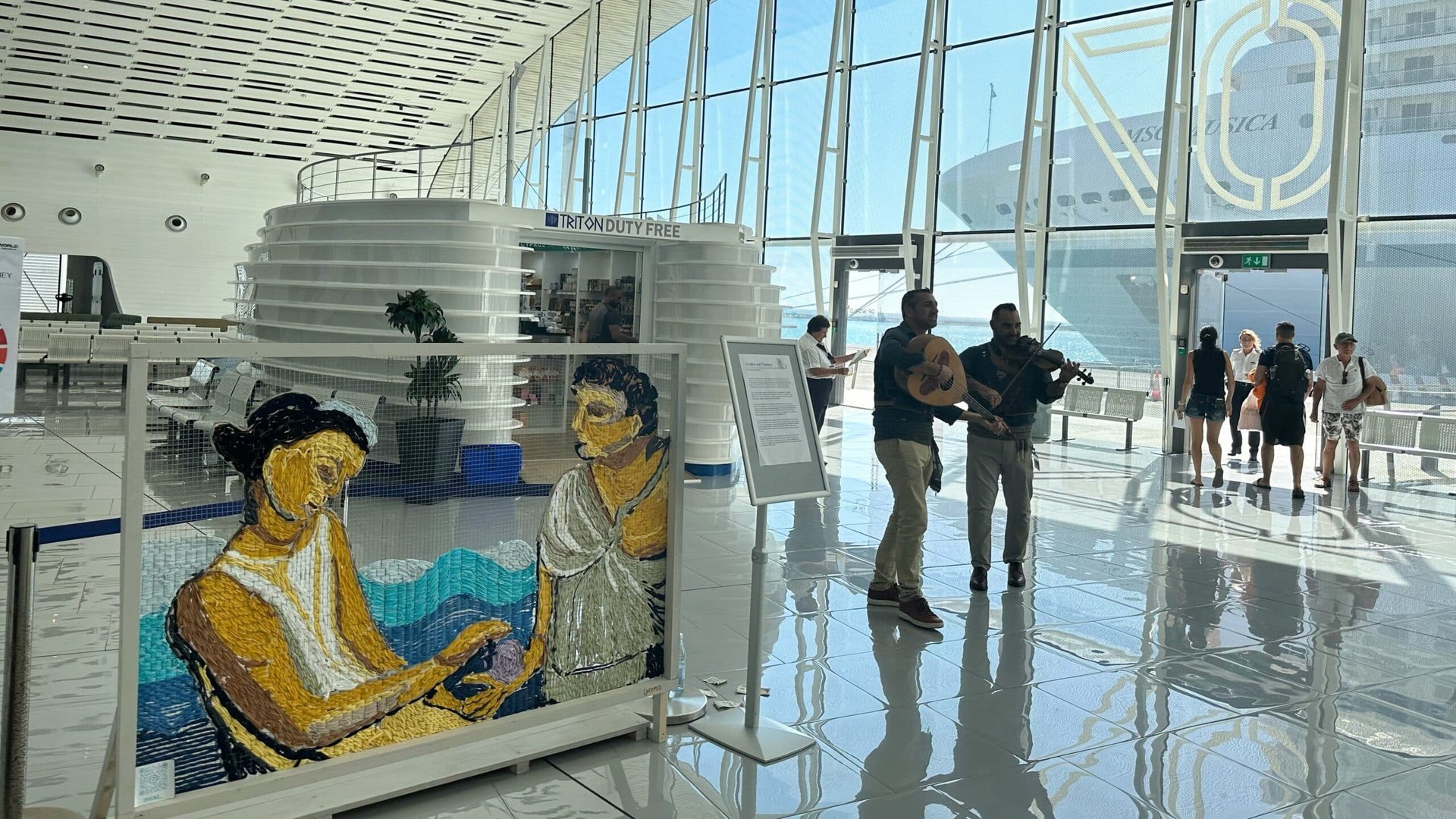 It should be noted that DP World Limassol expects to welcome a total of 200 cruises and over 300,000 passengers at Limassol port in 2023, while October and November are set to be the port's busiest months.
Meanwhile, the company recently announced that it is collaborating with the Cypriot government and local partners to introduce an onshore power supply for ships docking at the port, in a bid to combat carbon emissions and align with European Union climate targets.
The company noted that less than 2 per cent of the world's ports offer cruise berths with plug-in capability for onshore power supply.
The initiative was at the forefront of discussions during the "Connecting to the Port of Limassol" conference, held on September 18 and organised by the Municipality of Limassol's Blue Innovation Centre.
High-profile attendees included George Papanastasiou, the Minister of Energy, Nicos Nicolaides, the Mayor of Limassol, representatives from the Cyprus Energy Regulatory Authority, shipping industry leaders, and academic experts.
DP World Limassol CEO Simon Pitout addressed the conference, stating that "as a global organisation with experience in operating onshore power solutions, we are equipped to offer our expertise as well as invest in shore-side power infrastructure at Limassol Port to meet the demands of visiting vessels".
"This will involve multiple stakeholders and we welcome a more collaborative approach with government in our efforts to meet EU regulations and consumer needs," Pitout said at the time.