The funeral of Xenophon Kallis, the head of the missing persons service at the foreign ministry for many years, was held on Tuesday, in Dali.
Kallis dedicated his life to the efforts to the issue of missing persons from 1974 but also from the period of 1963-1964 intercommunal troubles, when many Turkish Cypriots were killed. He was respected on both sides of the divide.
He studied sociology in London, was fluent in English and has left a huge body of written work including reports and detailed records on the Cyprus issue and its humanitarian aspects.
In addition to being at the foreign ministry, Kallis was an advisor to the Greek Cypriot representative on the Committee on Missing Persons (CMP) and was most recently an adviser to the presidential commissioner for humanitarian affairs.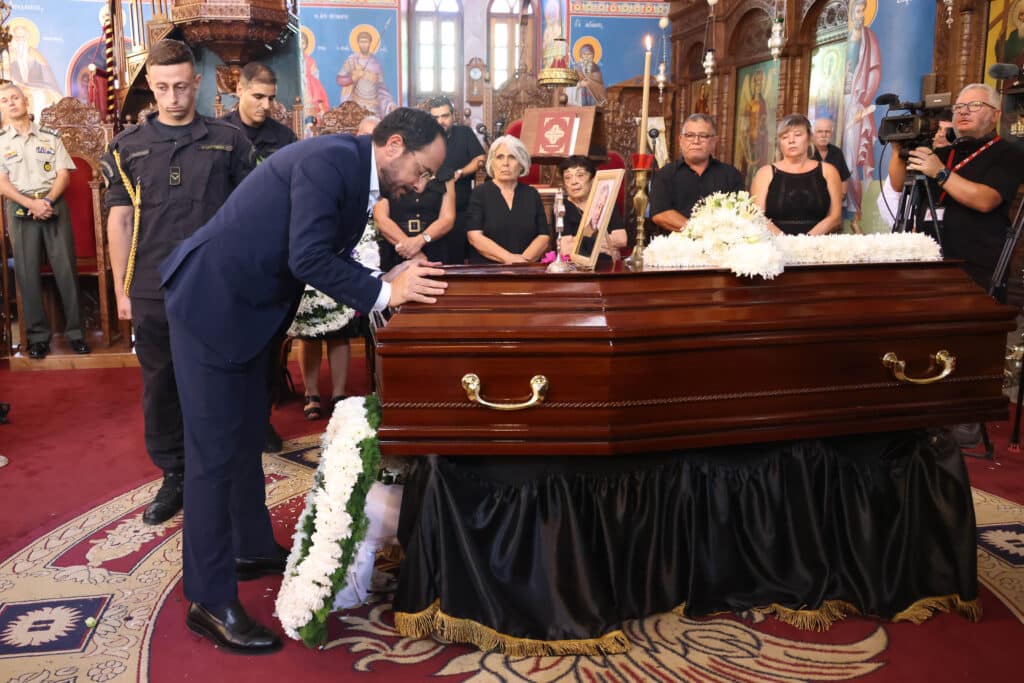 In a statement on Sunday, President Nikos Christodoulides said he knew Kallis personally and had worked with him at the foreign ministry.
He described Kallis as a "tireless fighter in the struggle of the state and society for our missing and fallen, with unparalleled integrity, highest morals and unique humanity".
Christodoulides attended Kallis' funeral on Tuesday at the Panayia Evangelistria church in Dali, along with Foreign Minister Constantinos Kombos.
The president laid a wreath in honour of Kallis.
Kallis died after a long battle with cancer at the age of 73, and his funeral was held with state funds.