Giorgos Lakkotrypis on Friday was announced as the Consul of Kazakhstan in Cyprus, with the confirmation taking place in the presence of the Cypriot Minister of Foreign Affairs, the Deputy Minister of Foreign Affairs of Kazakhstan, the Ambassador of Kazakhstan to Cyprus, other diplomats, business representatives, and representatives of the media.
"The opening of the Consulate Office of Kazakhstan in Nicosia marks a significant milestone in our bilateral relations. It is evidence of the deepening ties and mutual respect between our countries," Lakkotrypis said.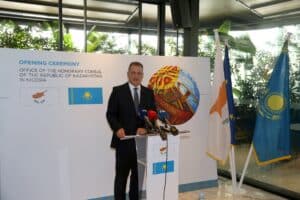 "Cyprus and Kazakhstan share a long history of diplomatic relations characterized by friendship and cooperation. Over the years, we have built strong economic bonds, and our excellent relations with regional and global partners have contributed to our shared prosperity and stability," he added.
Expressing his gratitude to the government of Kazakhstan and Ambassador Satybaldy Burshakov for entrusting him with such an important role, especially during this pivotal period for Cyprus-Kazakhstan relations, Lakkotrypis said: "Let us embrace this new chapter in our bilateral relations with optimism and determination. May it bring prosperity, friendship, and mutual understanding for future generations."
The Minister of Foreign Affairs of Cyprus, Constantinos Kombos, congratulated Lakkotrypis, emphasising the significance of his appointment as Consul of Kazakhstan.
"Despite our geographical distance, our two countries have significant prospects for cooperation based on shared values and respect for international law. Our goal is to do our best to further expand and deepen our relations," he said.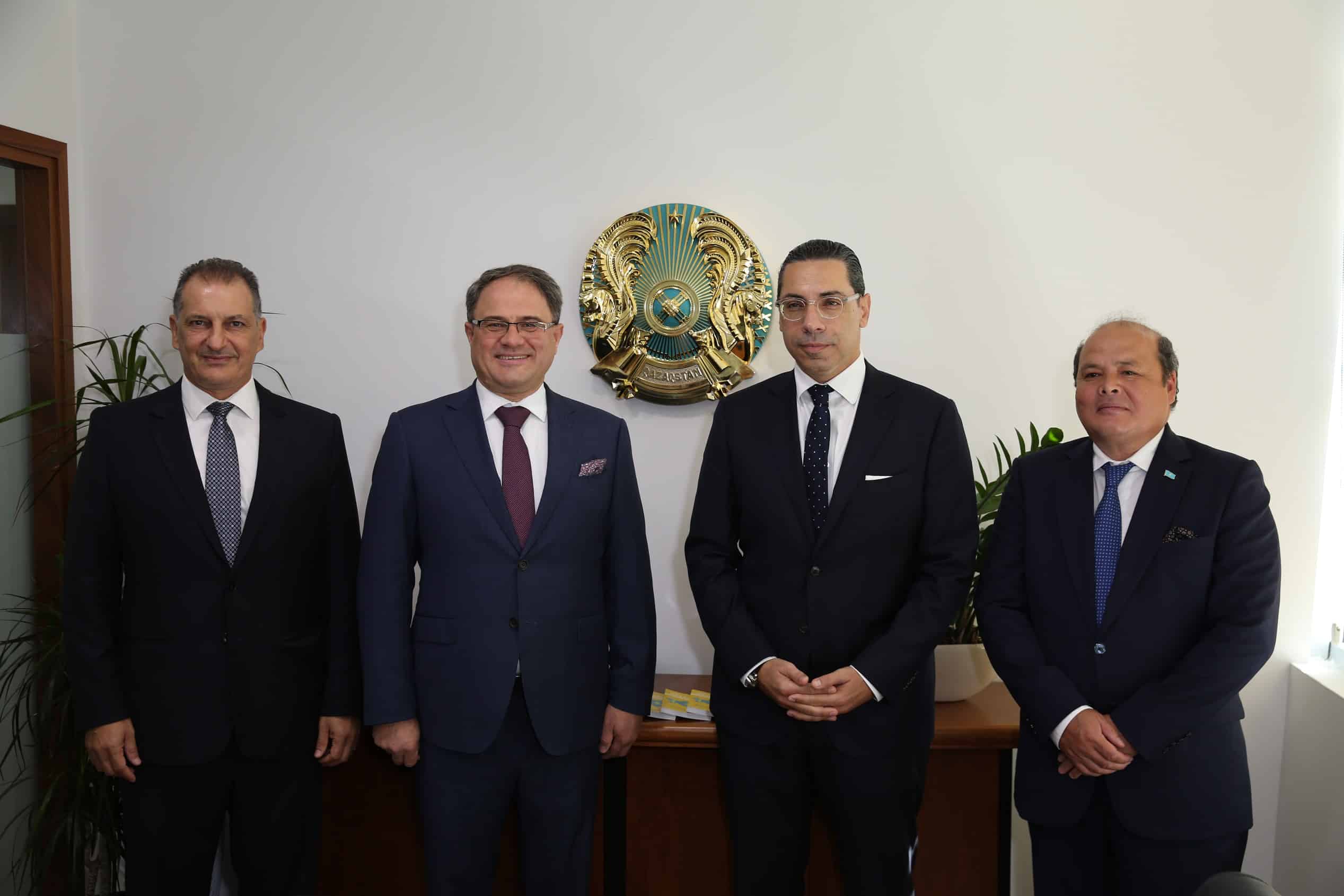 "Cyprus and Kazakhstan share common values and aspirations. We both understand the importance of international cooperation for peace and stability. We continuously support each other on the international stage," he added, reaffirming Cyprus's support for Kazakhstan's enhanced relations with Europe.
Deputy Minister of Foreign Affairs of Kazakhstan, Roman Vasilenko, expressed his delight at being in Cyprus, "a country with a rich history and a promising future."
Congratulating Lakkotrypis, he described Cyprus as one of Kazakhstan's key partners in the European Union and expressed a desire for the further strengthening of bilateral ties.
"Like Cyprus, Kazakhstan is committed to internal stability, economic progress, and responsible foreign policy. Consistent social, political, and economic reforms remain the top priority of our government, and today, our people are on the path to a just Kazakhstan where every citizen enjoys equal opportunities and rights. The idea of justice and public policy is our foremost priority," he stated.
In his address, Ambassador Satybaldy Burshakov expressed optimism about the development of relations between the two countries and wished Lakkotrypis success in his new role.
This appointment signifies a significant step forward in the diplomatic relations between Cyprus and Kazakhstan and is expected to further enhance cooperation and collaboration in various fields between the two nations.