In a significant move to spur innovation and elevate business excellence, FEER McQUEEN, a renowned hybrid creative agency with a solid standing in the current marketing, advertising and technology realms, both regionally and internationally, has announced an exciting new partnership with Consultics, a leading regional thought leadership firm, with a strong diversification scheme and an impressive track record in facilitating the growth and expansion of businesses across the globe.
This strategic collaboration combines FEER McQUEEN's reputation in advertising and creative marketing with an extensive MENA presence, with Consultics' in-depth knowledge and business diversification thought-leadership processes, as well as a strong global network, towards expanding their regional footprint, with a focus mostly on the Gulf.
FEER McQUEEN, known for its creative prowess and innovative thinking, will provide Consultics with an array of solutions to launch their clients in the region, while growing their own reach to better serve their existing clientele. FEER McQUEEN's extensive MENA network and know-how will be instrumental in delivering technology, marketing and advertising strategies and campaigns, tailored to the local culture, preferences and nuances.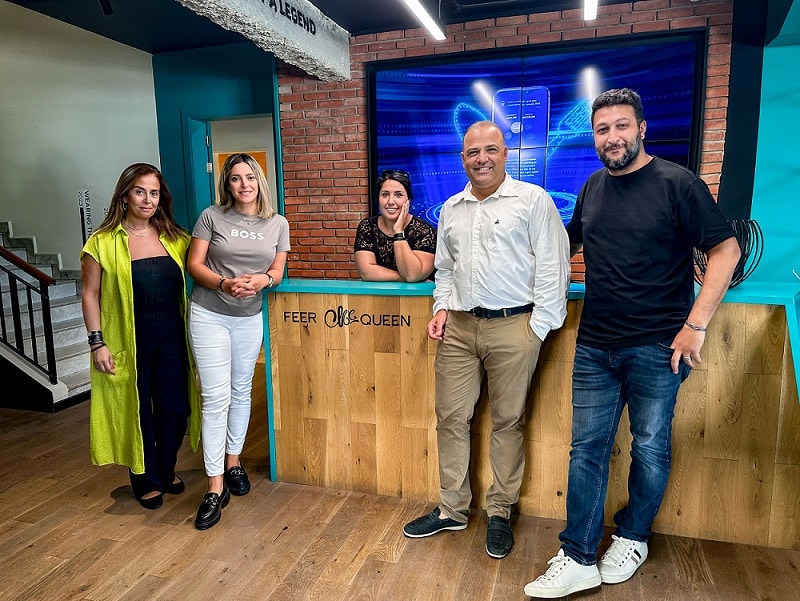 "We firmly believe that Cyprus, with its strategic location, can serve as a vital bridge connecting the European region with MENA," said Christelle Abou Jaoude, Managing Director Cyprus and Chief Strategy Officer at FEER McQUEEN. "Leveraging our extensive and well-established experience in the MENA region, hand-in-hand with Consultics, we are well-positioned to assist European companies in successfully expanding in Arabic-speaking countries and achieving sustainable growth."
Global companies seeking to make inroads in the MENA market will benefit from Consultics' in-depth business and market insights, regulatory expertise, and a network of key players in various industries. This partnership will offer a one-stop solution for businesses looking to thrive in the MENA region, with a perfect blend of creative marketing and sound consulting, via an explicit thought-leadership process that both companies endorse and sustain.
"Our partnership with FEER McQUEEN supports the strategic growth of both companies through the embracing of services and expertise," noted Consultics CEO Stefanos Nicolaou. "In addition, a global offering is paramount, merging bespoke solutions through creative thinking which, for me personally, is the foundation of a cherished outcome for both Cyprus and Lebanon."
This collaboration promises to be a game-changer, providing businesses with a unique and holistic approach to succeeding in one of the world's most vibrant and rapidly-evolving markets – the MENA business landscape is bound to witness an exciting transformation.