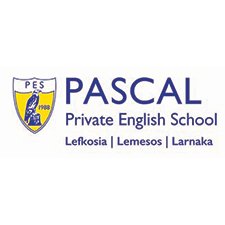 Established: 2003
Language: English
Type: Secondary Day School
Age range: 12 to 18
Pupils: 369
Cypriot/Foreigner ratio: 3:1
Head of School: Despina Lioliou
 ADMISSIONS
Admissions policy: Entrance examinations in mathematics and Greek or English
Scholarships: Based on the Entrance Examinations: 100%, 50%, 25% discount on tuition fees
Mid-term entry: Yes
Applying from abroad: Applications are considered throughout the year
Tuition fees: Day: €6,600–€7,100 (International Baccalaureate Diploma Programme €7,900)
CURRICULUM
In Years 1–3 the school offers a high standard of general education and sets the foundations for more specialised learning in Years 4–6. In Years 4–6 the school offers a complete programme of study leading towards the Apolyterion (recognised national secondary school leaving qualification). Pupils in Year 4 may take the IGCSE examinations in their optional subjects. In Years 5 and 6 they may take the GCE AS and A Level/International A Level examinations respectively. Alternatively, pupils may follow the two-year International Baccalaureate Diploma Programme.
Languages: English, Greek, French, German
Sports: Pupils are encouraged and given an opportunity to participate in various sporting events such as track and field competitions, swimming galas, football or basketball tournaments be it at national or international level.
 EXTRACURRICULAR
Clubs: Archery, Water Polo, Swimming, Entrepreneurial, Drama, Sports, Cycling, Journalism, Photography, Arts & Crafts, First Aid, Sailing, Environmental, Music, Astronomy, Rock Climbing, Biomedical, Formula 1
 FACILITIES
Three Computer Labs, Physics Lab, Chemistry Lab, Biology Lab, Multi-purpose Science Lab, two Art Rooms, Library, canteen, cafeteria, amphitheatre, Apace Centre
Sports facilities: Four futsal courts, football pitch, basketball/volleyball/handball court, tennis court and outdoor heated swimming pool
Bus service: Yes
 POLICIES
School hours: 07:25–13:35 (All Day 15:20)
Uniform: Yes
Parents/Guardians Association: Yes
Pupil support: The school has an efficient system of pastoral care which reaches out to every single pupil in school.
 HISTORY
PASCAL English School Larnaka is a private co-educational six-year English-medium secondary school. It was founded in 2003 and it is fully recognised by the Cyprus Ministry of Education and Culture. It is a day IB World School as well as Cambridge Assessment International Education and Pearson Edexcel centre. The school belongs to PASCAL Education, the largest and one of the most reputable educational organisations in Cyprus, which comprises three English-medium kindergartens, three English-medium primary schools, three English-medium secondary schools and two Greek-medium secondary schools island wide.