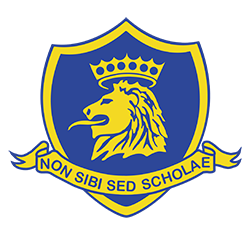 CONTACT INFORMATION
Address: Presidential Road, PO Box 23575, 1684 Nicosia
Email: [email protected]
Tel: 357 22 799300
Office working hours: 7:30 – 14:30
Admissions: 08:00 – 13:30
Website: www.englishschool.ac.cy
Established:  1900
Language: English
Type: Secondary
Age range: 11 to 19
Students: 1,110
Cypriot/Foreigner ratio: 5:1
Student/Teacher ratio:  9:1
Principal/Head: Mr David Lambon
Governance:  The English School is governed by The English School Management and Control law of 1936 (Cap. 167) and its subsequent amendments. The Council of Ministers appoints a Board of Management, (ten members and one ex-officio), which ensures the effective running and maintenance of the school
ADMISSIONS
Head of admissions: Ursula Pantelides
Admissions policy: Exams for all students Year 1 to 4.  Interviews and examinations for Year 2, 3 and 4 entrants.  For Year 6 entry, IGCSE scores and interviews
Scholarships: Academic scholarships for Year 1 students. Bursaries available
Mid-programme entry: For Years 2, 3, 4 and 6 only
Applying from abroad: Yes
Tuition fees: €7,500 per annum
CURRICULUM:
The UK Curriculum is followed.  School leaving certificate is issued
Type of exams: IGCSE, GCE, International A-Level
Languages: English, Greek, Turkish, French, German and Spanish
Sports: Football, Basketball, Volleyball, Handball, Athletics, Field Hockey, Tennis and Futsal. Badminton will also be offered shortly
Music: orchestra, bands, choir and Talent Night
EXTRACURRICULAR
Clubs: Over 70 clubs including Art Club, Drama Club, Mathematics Relay, Turkish Drop-in Club, Greek Creative Writing, French Drop-in Club, Astronomy Club, Science and Discovery, First Aid, DT Club, Radio Club, Band/String orchestra, choir, F1 in Schools, European Youth Parliament, Chess Club, Junior Achievement, Musical Theatre, MEDIMUN, THIMUN, Japanese, Robotics Club
FACILITIES
Science Building: 5 Chemistry Labs, 5 Physics Labs, 5 Biology Labs, 2 Computer Labs, 1 DT room, Library and Lecture Theatre
Newham building:  new Music Room and Art workshop plus 23 new classrooms, including large canteen area
Sixth Form Centre: the refurbished Art Centre will include canteen facilities, IT Workspace, Careers office, and pastoral offices
Sports Facilities: Fully renovated Sports Centre including Changing Rooms, Gym, Hockey Pitch, Futsal Courts, Tennis Courts and Athletic Stadium, with further projects underway
Bus service: Yes
Boarding School: No
POLICIES
School hours: Monday, Tuesday, Thursday and Friday: 07:40-13:30, Wednesday: 07:40-13:20
Exams: Years 1-3 sit end-of-year exams. Year 4 sit IGCSE Maths and Greek/Turkish, and the rest of the subjects as end-of-year exams. Year 5 sit IGCSE subjects including English as a first language, English Literature, A-level Greek or Turkish, and AQA Maths. Year 6 students sit 4 AS-Levels and Year 7 students sit 3 GCEs, with option of 4th A Level after school
Uniform: Yes
Student support: The school has a fully staffed pastoral system led by three assistant heads, nurse and part-time professional counsellor
Parents' association: The English School Parents Association (ESPA)
HISTORY
The school was founded in 1900 by Canon Frank Darvall Newham.  It moved to its current location opposite the Presidential Palace in 1938. It became co-educational in 1962 when it merged with The English School for Girls.  The school is currently an independent school, which is in trust to the government of Cyprus.  It has built an enviable tradition of academic excellence and an outstanding range of out-of-class activities, which contribute to a well-rounded education.