Larnaca municipality said on Friday it is creating a dog park with exercise equipment as part efforts for the proper coexistence of humans and animals.
The park, located behind the Tasos Mitsopoulos Avenue parking lot, is expected to open at the end of the month.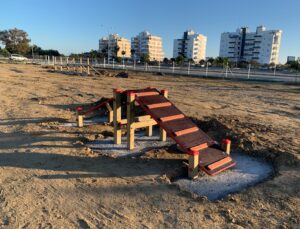 Work at the park has started and is expected to be completed soon, the municipality said.
"Dog owners will be able to take their pets to this park for both walking and exercise."
Training equipment for dogs are being installed at the moment. Special bins will be installed for the collection and disposal of dog faeces, as well as water supply facilities for their needs.
The municipality said the creation of a dog park was in addition to the various measures it implements for the protection of animals.