The long-standing fly-tipping problem in Paralimni lake underlines the need for the creation of a green point in Famagusta, said the mayors of the municipalities responsible for the lake on Wednesday.
More than a year after the parliamentary committee on environment announced the establishment of three green points in Famagusta, residents of the government-controlled area of the district still have no place to toss large items and old electrical appliances.
Recent photos from the Natura-2000 protected area that includes the majority of Paralimni lake show once again the landscape filled with old furniture such as couches, bookshelves, and bathtubs as well as parts of electrical appliances and pieces of wood.
"If some unthinking people go to the area at night and throw trash, they do it because there is no green point in the government-controlled area of Famagusta," Dherynia's Mayor Andros Karayiannis told the Cyprus News Agency.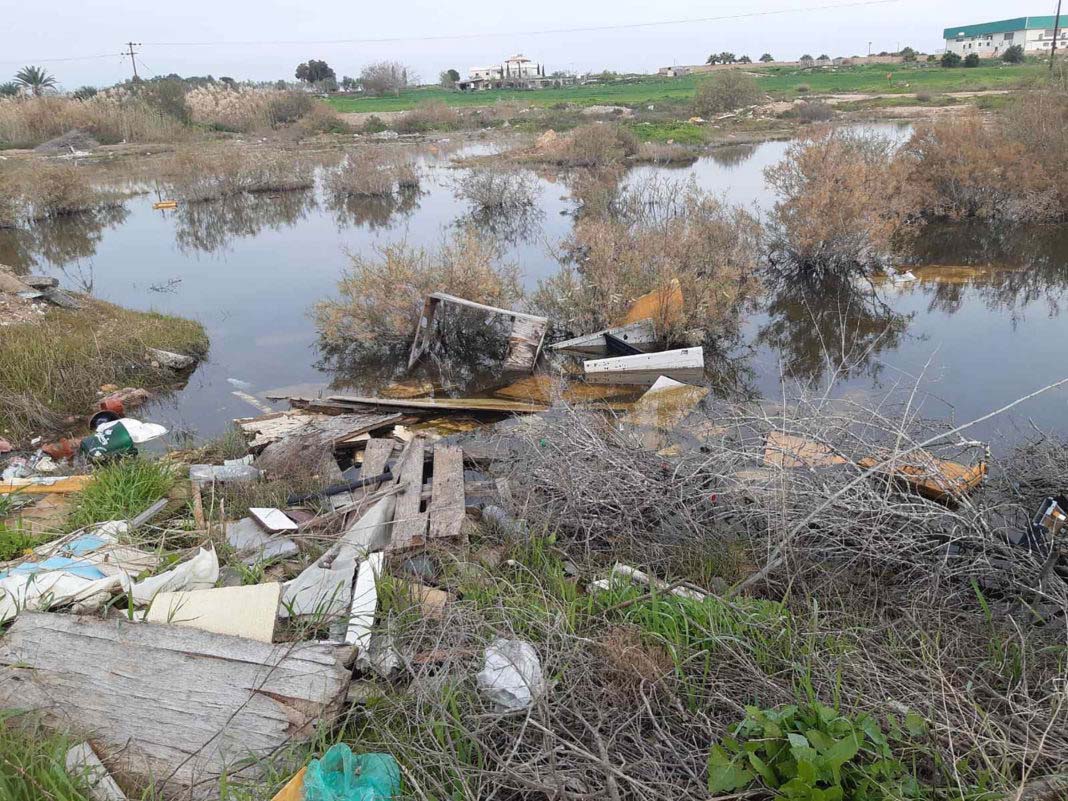 Municipalities are responsible for the cleaning of the area despite the lake being in a Natura 2000 protected zone.
"Until the creation of a green point in Famagusta district, a truck from the Sotira municipality visits the Paralimni lake every year and cleans the area of trash thrown there illegally," said Sotira's mayor Georgios Takkas.
Sotira municipality distributes flyers every year to inform the public where they can recycle their unwanted bulky items.
"It is a real wonder why there are unconscientious people who every year pollute areas of the Paralimni lake as well as other places in various municipalities and communities, with garbage and bulky waste," he said.
Meanwhile the municipality of Dherynia submitted an application for a licensed green point and a grant of €50,000 from the ministry of agriculture is expected for the completion of the environmental impact study at the designated point.
The ongoing illegal-fly tipping issue in Paralimni lake has been emphasised numerous times by the media, while the European Commission filed a court case against Cyprus in 2012 on account of lack of proper protection for the endangered water snake called natrix-natrix cypriaca which lives in the lake and can only be found in Cyprus.
Apart from the rare snake, a number of rare eurasian and endemic plants grow around the lake, while it is one of the most important breeding sites for spur-winged lapwing bird on the island.