Just because cars are going electric, is not to say they are getting boring. Rather the opposite: the move towards electrification is producing some of the hottest automotive propositions in decades. Here are three of the coolest, most exciting cars in the world right now.
 2022 GMC Hummer EV
The military-come-civilian brand Hummer, known for producing a series of gas guzzling SUVS that were famously championed by Arnold Schwarzenegger, died a sorry death back in 2010 as emissions regulations and heightened competition phased the brand out of business. Now however, it is back, with General Motors announcing a dramatic return of the Terminator's signature ride. Under soon to be all-electric sub-brand GMC, a new iteration of the Hummer is set to go on sale in 2022. It will be available first as a pickup truck, and then an SUV, and boasts some astonishing statistics like 1000 horsepower and a somewhat dubious claim of 11,500ft/lbs of torque.
GMC say that it will be able to travel 550km on single charge and hit 100km/h in three seconds dead, despite weighing nearly three tonnes. It will benefit from cool tech like Chevrolet's 'Supercruise' automation system, which some analysts believe to be more accomplished than Tesla's 'Autopilot', as well as a new feature called 'Crab-walk', which will capitalise on the Hummer's four-wheel steering technology to essentially allow it to move diagonally. This, General Motors say, could be useful in circumnavigating obstacles while off-roading, or even helping to park in tight spots. When it goes on sale next year the Hummer will cost around $100,000, and compete directly with the space age looking Cybertruck from Tesla. General Motors shares have more than trebled since March, sitting at $54 as of Wednesday morning,
2021 Tesla Model S Plaid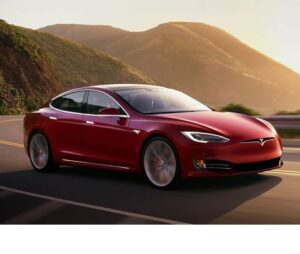 Yes, the Model S has been on sale since 2012, and the new one doesn't look too dissimilar from the original car that revolutionised the entire automotive industry nine years ago. But in announcing the 'Plaid' edition, Tesla provided some clues as why they are currently the most valuable car company on the planet. The Model S 'Plaid' boasts statistics that only a few years ago belonged in comic books, and yet this car is not a 'prototype' like the Hummer. It is real, and you can order one for less than the equivalent Mercedes S class.
It produces 1020 horsepower. Even more astonishingly, with 'ludicrous mode' enabled, the car will hit 100km/h from a standstill in less than two seconds. That means that the Tesla Model S Plaid accelerates 20 per cent faster than the Bugatti Chiron – a car that some might argue represents the pinnacle of what is possible with internal combustion technology. And yet the Tesla is not a multimillion-euro piece of hyper-exotica. It will seat five in comfort, has two large boots and costs from €116,000 in European countries where you can actually order it (still not Cyprus, unfortunately). Sure, charging times and infrastructure are still going to put off potential buyers, but there is no denying that in terms of what is dynamically possible in a car, the Tesla Model S Plaid relegates internal combustion to the history books. Tesla stock is down 4.45 per cent today at $686 after hitting an astonishing high of $880 near the beginning of the year.
2022 Land Rover Defender V8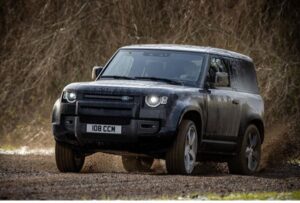 How about a blast from the past to round off this list (not electric, however)? The latest Defender might be all-new in its design, but it is very much based off of the original Land Rover series, which has been on sale in the UK since 1948. The new car does a brilliant job of modernising a classic design, offering contemporary twist on that legendary boxy frame. Very few cars can go toe to toe with the Defender when the going gets muddy, with 29cm of ground clearance and an ability to wade in water 90cm deep making it one of the most capable off roaders ever built.
Unlike the other two on this list, the Defender is already on sale in Cyprus, starting at around €70,000 for a measly 2.0 litre diesel. Nearer €100,000, you will be able to buy the range topping V8 model, with a 5.0 supercharged behemoth borrowed from Land Rover's sister brand, Jaguar. It will be nowhere near as practical, but I think a 520 horsepower V8 is more befitting of the Defender's brutish charm. TATA motors, the conglomerate that owns Jaguar Land Rover aim to invest about £2.5 billion per year over the next decade to advance it electrification plans, with the aim being that electric vehicles account for 60 per cent of all Land Rover sales by 2030. In light of that, it's entirely possible that models like the Defender V8 could constitute part of internal combustion's one last (very loud) hurrah.