JUST when you thought the Nik government's popularity could not fall any lower it took another nose-dive on Friday when the Covid generalissimo and health minister Constantinos Ioannou announced the eagerly-awaited relaxations of the restrictions that not just disappointed but caused thousands of parents of schoolchildren, justifiably, to go ballistic.
Not only would gymnasiums (first three years of secondary school) stay shut for another two weeks, extending their closure to three months, but all primary schools in Limassol would be shut down for two weeks, as punishment for the misbehaviour of Limassol parents, whose alleged disregard for the measures have seen the town record by far the highest number of cases every day.
Six- to 12-year-olds are now being punished in Limassol for the covid sins of their fathers (and mothers), because there is no way transmissions would be brought under control by keeping kids at school. On Thursday rapid testing at schools all over Cyprus found a meagre six cases (out of 431 positives) and on Friday nine out of 383.
You do not have to be a data analyst or an epidemiologist to realise that schools are not to blame for the high number of cases. You just have to be a member of the government to think the spread of Covid-19 will be controlled by opening all the cafés and restaurants and stopping kids going to school.
PARENTS are to blame for what has happened because they did not make any threats and pressure the government like the restaurant and café owners had been doing for the last few weeks. They were under the illusion that Nik's government would prioritise children's education.
Opening schools was clearly not a priority in its covid-fighting masterplan. Opening cafés, restaurants and bars, at which adults can socialise until 11pm, without transmitting the virus might not seem very consistent with the general pandemic paranoia, but at least it will keep the hospitality industry off the government's back for a few weeks.
And gymnasium kids can also meet up at cafes and fast-food joints, where it will be much more difficult to transmit the virus than at school. Their teachers, whose unions may have played a part in the government decision in order to protect their members, will also be at the cafés where they will be less likely to be infected than in the classroom.
THE COVID celebrities of the scientific dream team have also distanced themselves from the latest measures announced by the government – not being politicians they cannot handle being unpopular and targets of the social media commentariat.
Head of the dream team Dr Constantinos Tsioutis (at the shop we call him Tootsie because it is easier to pronounce) tweeted that "decisions, generally, might be based on some of our suggestions, but are not always our suggestions." The decision parents are complaining about cannot be credited to the dream team.
Dr Tootsie announced he would undertake an initiative, taking suggestions to the government on how more children could return to school. "For schools, we are here, ready to work together with teachers and parents to help make schools safer for children and their teachers," he said.
Are schools unsafe? Considering neither schoolchildren nor parents complained about schools being unsafe we can deduce that teaching unions may have played key part in the government decision to keep gymnasiums closed. As Dr Tootsie said "teachers are right to worry about the academic year and safety in schools."
Teachers are so worried about the academic year they are planning a mass rally, in violation of covid restrictions, to demand all schools open in September.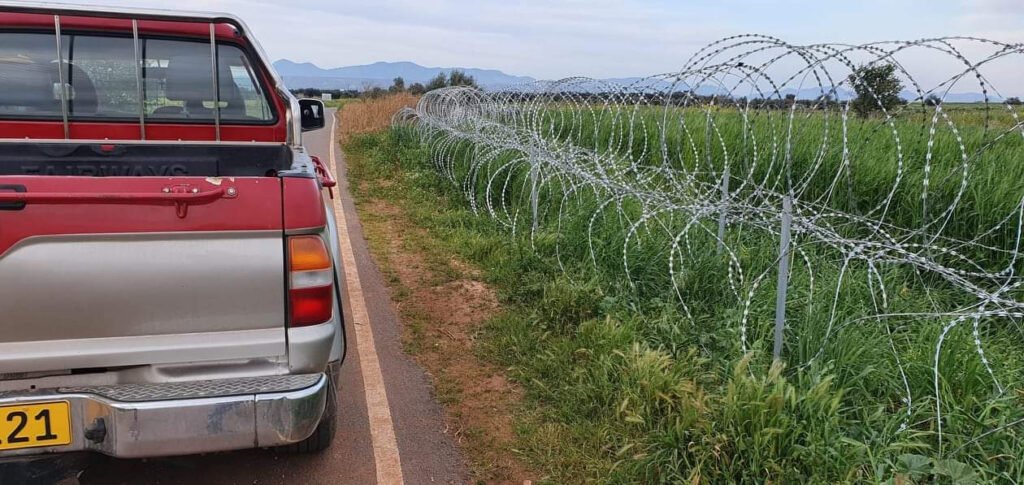 INTERIOR Minister Nicos Nouris has come up with an ingenious way of stopping the arrival of migrants from the occupied areas – placing barbed wire along an 11km stretch of the 185km-long buffer zone, from Astromeritis to the old Nicosia airport.
Unless he hangs signs on the wire, reading 'Beware Mines', it will not stop any migrant from crossing. The handlers of the migrants would just include a wire-cutter or a plank of wood that can be thrown over the wire in the EU entry kit they provide their customers and presto. If they do not, the would-be asylum seekers could cut a branch off a tree, lift the wire and crawl under it.
The pro-settlement brigade saw Nouris' move as a symbolic act showing the government' support for partition, but it is doubtful the minister has such an artistic mind. Meanwhile Phil took great interest in the barbed wire operation, sending a reporter to the area through which much smuggling as well as "human and drug trafficking takes place."
The reporter wrote about smuggling of cigarettes, tobacco, banned weedkiller and trafficking of drugs. Bad things such as drugs must come from the north according to Phil, even though the recorded seizures of huge quantities of drugs coming from abroad would suggest we do not need to import drugs from the north. The quantities seized are enough to keep everyone stoned for weeks, on both sides of the Nouris wire.
INTERNATIONAL Women's Day was observed last Monday, with political parties issuing embarrassing announcements about honouring women who are our mothers and sisters that give selflessly and hold our society together…
Our feminist Foreign Minister Nikos Christodoulides felt obliged to mark the occasion with an article published in English and Greek (we do not know if he sent a Turkish version to Havadis) as he is championing "the mainstreaming of the gender dimension in the foreign policy of the Republic."
He wrote that "a dedicated Unit has been established for Gender Mainstreaming in foreign policy, so as to allow for the gender perspective to be taken into consideration in most of the themes covered by the foreign policy of the Republic of Cyprus." The minister considers it a crime to be specific. How has the gender perspective been taken into consideration in the Republic's foreign policy? Has the Republic adopted a more aggressive foreign policy towards Saudi Arabia because of the way it treats women?
THIS year's IWD will be remembered as the first time Justice Minister Emily Yiolitis made a public statement that did not offend anyone, something we had started to believe was beyond her. After paying tribute to all women of Cyprus, "regardless of age, race, religion, sexual orientation, political or other point of view, national or social origin, health status, disability…" she announced that the legal framework to tackle gender violence would be submitted to the legislature for approval.
She can do it. Perhaps she was given advice on how to speak in public by her colleague and fellow Paphite Christodoulides, the expert in using platitudes that have added value to his career and given it a comparative advantage.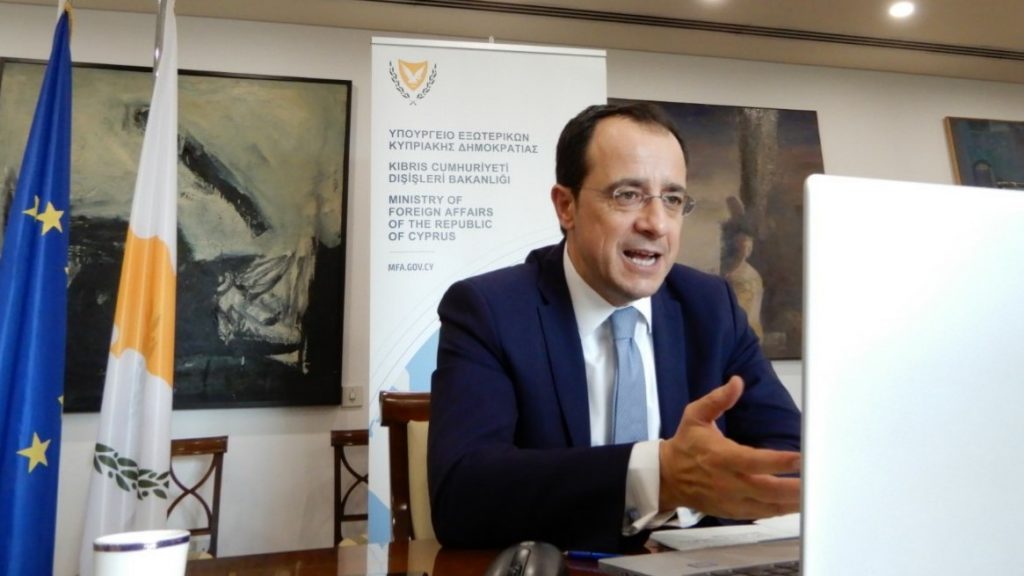 SPEAKING of Christodoulides, he seems to have been very upset that the trilateral alliances that he championed are falling apart. Our allies are doing energy deals behind our backs. First Israel and Egypt reached a deal on constructing a pipeline to take natural gas from the eastern Med to Egypt's liquefaction plant, bypassing Kyproulla. Then it was reported that Greece had agreed for Israeli gas to go Crete via Egypt, again bypassing our island.
This meant that there would be no need for EastMed pipeline, not even as a pipe dream. Wounded by criticism in the Athens press, Christodoulides, got his semi-official spokesman, Phil political correspondent Bimbishis to remind "the self-evident. The pipeline is an energy issue and not an issue of foreign policy. The construction of the EastMed pipeline came up during consultations and discussions of energy ministers. The job of the foreign ministers is to set the political framework in which the interested parties would operate."
No word from the FM or his spokesman about the betrayal by our trilateral allies. These alliances, our FM kept telling us, had made us a "regional player" and "upgraded our strategic significance." They probably failed because he they were signed before he started the gender mainstreaming of foreign policy.
THREE cheers for Phed Express down in Paphos, where municipality workers held a one-hour work stoppage to protest against the mayor's alleged bullying of staff. A female, senior official filed a complaint to police claiming she was bullied at work by Phed Phed.
Staff of the municipality gathered outside town hall, in solidarity with their fellow worker, saying that many of them were subjected to psychological violence and behaviour that belittled them on a daily basis. In the public sector if an employee is told to do some work by their superior it is perceived as bullying and psychological violence.
But reporting your boss to the police for telling you off for not doing the job he asked you to do is a first even in Kyproulla. The brash and blunt Phed must learn to respect a public parasite's right not to work.
IN KYPROULLA on Green Monday, we say we will 'cut the nose' (kopsoume tin mouttin). So if you see people on picnics they are 'cutting the nose' of Lent and they have received special permission from the Covid junta. Up to six adults plus children are permitted per picnic group. If you see a group of more than six adults outdoors be sure to call the police and report them because they are violating the decrees and facilitating the spread of the virus, before the cafés and restaurants open.