Once every other decade the world experiences a big technological revolution. Electricity changed the whole turn of the planet, it gave people light during the night, it reduced the need for hard labor and gave us possibilities out of the scope of what we taught was even imaginable back then.
The Internet made communication with anyone possible with just a few clicks. No matter how far away the other person lives, within seconds you can see him on your screen. It completely transformed the way we shop, search for information and work. It's what keeps us whole during the hard times as well.
Today, there's a new opportunity that's knocking on our doors. Something that inevitably will be the reason for whole systems to change for good. Education, Finance, Healthcare and Governments all over the world won't be the same after this. You are certainly familiar with cryptocurrencies, but how much do you know about the technology that made it all possible – Blockchain?
And while there is an explosion of new cryptos and Blockchain technologies popping every day, there is one that not only solves all the problems of the others before it, it is way ahead of it's all own time and delivers one complete solution for everything in a single package. And today we have the pleasure to hear about it from the big boss – one of the founders of this breakthrough system.
Enter:

"We do it faster without compromising your security. We do it at the lowest costs, while providing you with dynamic updates. We use the latest AI technology, so we can give you the fairest rewards. Join us in our vision to introduce more transparency, equality and fairness in the world!"
Richard Haverinen will be our guest today, and he will introduce us to Libonomy.
He is one of the 3 founders and a CEO of Libonomy. Richard is an outstanding entrepreneur with over 20 years of experience in various technological companies. A true leader that is tough, but fair.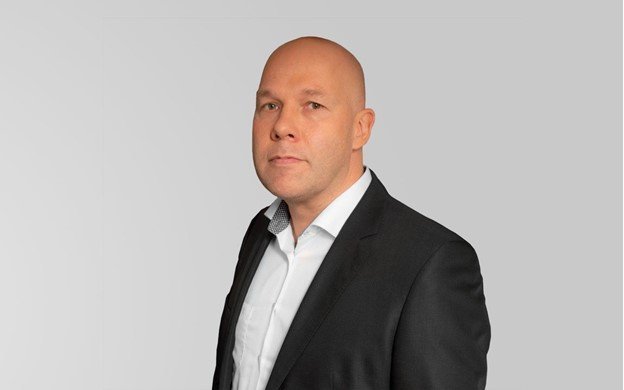 According to his colleagues Richard has a very pragmatic view on planning company's growth and development. His strongest side is technical knowledge along with finances and contracts. He isn't just the leader that Libonomy needs, he is the leader that the whole technological world deserves.
Hello Richard! Hope you can answer a few questions for us, starting with telling us more about yourself.
Hello everybody! I'm one of the three founders, and I am from Sweden. The three things I value the most in life are honesty, balance and quality. Not just honesty to other people, but also one to customers. Throughout the years I've found that there is the huge importance of being honest in the market, when introducing new products and being transparent about their quality. Last, but not least, you need to be honest with yourself – what makes you happy and what drives you to achieve more. For me, it's to build the new technology of the future. One person you can't lie about these things is you, so tell me what's driving you to be better and honest to yourself?
Tell us about your professional life.
I've been an entrepreneur for over 20 years. I have a very rich experience in managing business, over the years I've helped to build many companies, been a board member of many of them as well. And in the recent years I've been following the development of decentralized technology and been very invested in it myself.
When did you discover Blockchain?
I was managing another business, and a friend of mine approached me with an investment plan in Blockchain technology, at that time I had almost no idea what Blockchain is, but I was very intrigued by the qualities it proposed. I love innovations, and after a deeper research, I had no doubt of the greatness this could bring to countless areas.
When did you realize it was going to represent a big impact in our lives?
Instantly after I was initially approached with the concept of Blockchain I had many ideas on how it could be implemented. Data immutability and transparency as well as other Blockchain's characteristics can be integrated in various ways in many business-to-business and business-to-customer solutions – contracts, automates processes, resource planning, data sharing, supply chain communications and many others.
How do you explain "Smart Contracts" to someone who doesn't know it?
The concept of smart contract is quite simple – it's a set of rules that are executed automatically when certain conditions are met. An example could be a fundraiser – if the fundraising goal is met, the project receives funds, but if it's not, money is transferred back to the participants.
Can smart contracts be secure & trusted?
Smart contracts, similar just like all computer programs, can be secure and trusted if designed properly. The main difference with smart contracts is their immutability. Once a smart contract is written and deployed to the Blockchain, there can be no changes made to it. There is no issue if everything is done to the standard, but if a smart contract lacks certain rules or some of the rules are written in an unreliable way, we face security issues. Fixing this is one of Libonomy's greatest assets, because we give you the greatest security on top of the already big advantage in speed.
What is the current situation of Libonomy?
Libonomy's mainnet was launched successfully last year, and now Libonomy's primary asset LBY has started to be traded publicly. We're also working with a couple of private companies to start using Libonomy in real-world use cases. Development has been non-stop and this year is going to be very busy for us and the whole Blockchain industry. Don't just watch – participate!
What is your plan now when Libonomy is ready?
Libonomy's mainnet is ready, but nothing stops here. On the contrary, this is only the beginning – we'll be gradually adding more utility to the Blockchain over this year. The first to come out is Libonomy Desktop program, which is a mining software combined with a multi-currency wallet, a decentralized exchange, an access to file storage on Blockchain and introduction to various smart contracts and decentralized applications.
What makes Libonomy different from the other Blockchain technology?
There are certain concepts, characteristics we consider when we are evaluating anything, for Blockchain it's no different. Libonomy introduces much higher transaction speed, it can be used in both private and public Blockchain projects, it's interoperable, it's more secure, it scales much better in real world environments with a wide variety of nodes and the reward system is more honest towards contributors. We use a unique artificial intelligence engine Aphelion that governs the Blockchain autonomously, the engine can issue dynamic updates as the Libonomy network grows. In simple words – it's the full package.
If you want further contact with Richard, then make sure to follow him on LinkedIn.
Hope you enjoyed our introduction to Libonomy and that you've learned few things along the way. Now is your chance to take full action on how the future economy will impact your life!
If you want to join our family, be part of the next leading tech company or just want to make the best investment of 2021, make sure to check out the official website at https://libonomy.com/ as well!
Make sure to see our other two articles where we talk with Fredrik and Therese Johansson, the other two founders of Libonomy, who tell us what it takes to have such an unique vision for the future and the importance of spreading the knowledge to the World.
Until then, keep learning!