By Katie Wright
Perfectly suited to spring, sugary shades are all the rage this season – with floral fabrics and candy-coloured dresses dominating the SS21 catwalks, from Chanel and Dior to Erdem.
But floaty frocks aren't your only option. We're also seeing pale shades popping up in the transitional fashion category, so you don't have to wait until it properly warms up to try the trend.
Here are four ways to wear the pretty pastel look, from spring to summer…
Loungewear
Working from home will continue to be the norm for many of us for months to come, and if you're looking for a way to breathe life into your loungewear wardrobe, pastels are the answer.
Swap your grey and khaki sweats for mint, lemon, baby blue or powder pink – or try a mix with tie-dye print.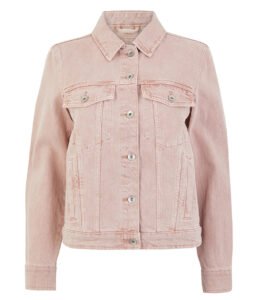 Denim
After being cast aside for months in favour of cosy comfies, denim is back with a bang for spring.
Forget boring blues, this season is all about double denim separates in saccharine shades. Basically, if you look something like a Battenberg cake, you're doing it right.
Florals
Bring your Bridgerton fashion fantasies to life with catwalk-inspired floral print frocks, ideal for summertime picnics in the park.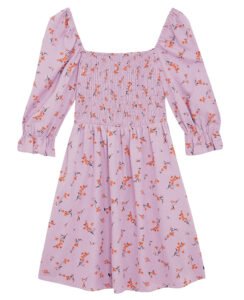 Give your demure dress a grungy edge by teaming it with lace-up boots and an oversized cardi, or pair with an equally on-trend pastel denim jacket.
Footwear
What to wear with your baby-pink loungewear? Pastel trainers, course.
Then, come summer, the Nineties trend continues, with minimalist mules and sporty sandals.