Ever since its conception, the Nord Stream 2 project has faced controversy within Europe and has attracted the wrath of and sanctions from the US due to concerns that 'it will increase Russian influence' in Europe.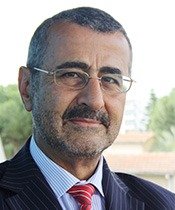 Germany maintains that it protects its energy security.
The fraught controversy has caused NS2 to be likened to a "suitcase without a handle: hard to abandon and hard to take along."
Nord Stream 2 (NS2) is a 1230km gas offshore pipeline from Russia to Germany through the Baltic Sea, capable of transporting 55 billion cubic meters of gas per year (bcm/yr). The source of the gas is the Yamal peninsula, estimated to hold about 5 trillion cubic meters.
NS2 is estimated to cost $11billion and follows a similar route to Nord Stream 1 which started operations in 2011. Between the two pipelines Gazprom will be able to export 110 bcm/yr gas to Europe. As a comparison, in 2019 Russia exported close to 200 bcm to Europe.
NS2 was proposed to bypass Ukraine following the gas dispute that led to the cutoff of gas supplies to Europe in January 2009. For the same reason, Gazprom constructed TurkStream that transports 31.5 bcm/yr gas to Turkey and from there to east Europe.
Gazprom is NS2's sole owner, providing about 50% of the project's financing, with the remaining funds coming from some of Europe's biggest oil and gas companies: German Wintershall and Uniper, Shell, ENGIE and OMV.
Construction of NS2 started in 2016, but it has been delayed for more than a year and completion is still at risk due to the US sanctions. In addition, more recently, the EU Parliament called for NS2 to be halted after the arrest of Alexei Navalny in Russia. Even the increasingly influential German Green party has vowed that should it come to power it will stop the project. But the German government, led by chancellor Angela Merkel, has reaffirmed its support for the pipeline. Following the closure of nuclear power plants, expected to be completed by 2022, and the decision to phase-out coal for power generation, Germany considers the secure supply of natural gas as high priority.
Supporters of NS2 argue that it is a commercial project that would both increase security of energy supply, by directly connecting Europe to the world's biggest gas reserves, and would support wider implementation of renewables and replacement of coal. In addition, declining gas production within the EU means that more gas will be needed from Russia. It has plentiful reserves and can supply gas at very low prices, as low as $4 per million btu – a price LNG imports cannot match.
Opponents, led by the US and including Poland, Slovakia, and Ukraine, argue that the pipeline is a political project that would increase Europe's reliance on Russian gas and strengthen Russia at a time of increasing confrontation with the west. The US is also keen to export more of its LNG to Europe, that on commercial grounds alone would not be able to compete with NS2 gas.
As the world's biggest natural gas importer – importing about 125 bcm/yr – Germany argues that with gas supplies from the Netherlands dwindling, it needs to import more gas and that NS2 would bring reliable and affordable supplies to the country. In addition, Germany considers US sanctions as interference into its internal decision-making on energy security, with some politicians seeing US sanctions on NS2 as an infringement of German sovereignty. Chancellor Angela Merkel acknowledged concerns, saying that the pipeline "is not just an economic project, but that, of course, political factors must also be taken into account."
However, with the EU targeting a 55% cut in emission by 2030 and net-zero by 2050, steps are being taken to phase-out fossil fuels, including natural gas, out of its future energy mix. But this may take time, likely over 20 years. With indigenous production plummeting, under its 'stated policies scenario' the International Energy Agency (IEA) expects EU's gas import demand to remain high even by 2040, at just over 500 bcm/yr. Ensuring that these supplies are available, as needed, is key to EU's and Germany's future energy security.
But other projections based on assuming that the EU will achieve the Paris agreement goals through rapid transition to clean energy, at the expense of fossil fuels, expect Europe's future unabated natural gas demand to decline significantly – by as much as 75% by 2050. In such a case NS2 may not be needed.
The European Commission has expressed concerns that "NS2 neither aligns with the energy and foreign policy interests of many of its member states nor complies with EU's long-term energy strategy." But there are many Europeans that resent US willingness to use sanctions in what they consider to be a European issue.
However tenuous, and to some questionable, the rationale that led to building of NS2 may be, the reality is that the pipeline is almost complete, with Gazprom expecting it to start operating within 2021 and possibly as early as this summer. The current German government will still be in place, supporting the pipeline. In addition, the US is not acting 'fast-enough' and has not indicated unequivocally that it will impose further sanctions, sufficiently strong to stop the project completely. There is a view that such drastic action may not be in line with President Biden's position that the US will prioritise cooperation with close allies, over blunt use of its might. Right now top priority is rebuilding the US-EU relationship in the face of an adversarial China, rather than antagonizing Germany and other Europeans.
As Fred Kempe, President Atlantic Council, has recently pointed out, if not careful, "President Joe Biden faces a nightmare scenario of global consequence: [pushing Russia into an] increasing Sino-Russian strategic cooperation aimed at undermining US influence and at upending Biden's efforts to rally democratic allies."
In any case, with or without NS2, in the foreseeable future Europe will still be importing about the same amount of natural gas from Russia, but if need be through other, existing, import routes, such as through Ukraine, TurkStream, or as LNG.
So any hope that the unlikely demise of NS2 will boost the chances of the EastMed gas pipeline materializing are not supported by realities. Given EU's decisive shift to clean energy and the increasing phasing-out of fossil fuels, NS2 – if finally built – may end-up being the last major gas pipeline importing gas into Europe.