The world would be much more relaxed if coronavirus was seen as treatable. So why aren't drugs currently used for other problems but linked to helping patients being administered when people first test positive, asks Theo Panayides
This is purely an opinion piece. It may be wrong, simply because I had zero experience of discussing medicines and clinical trials till about 13 months ago.
With hospitals stretched to their limits, however, and new Covid patients admitted every day, I feel I have to ask: Why aren't we using early treatment?
I'm not a doctor, or an epidemiologist. I note, however, that we've heard a great deal from the latter during this pandemic, and very little from the former.
We hear from hospital doctors, of course, doing their best as ICUs get swamped. But what of GPs and ordinary physicians, treating people at home when their symptoms are relatively mild? They seldom feature in the conversation, for a very simple reason: like many other countries, we don't treat early.
If someone gets Covid, they're basically told to go home and wait. Take paracetamol for fever, maybe some vitamins, and keep monitoring their oxygen level so they can be hospitalised if/when it drops too low. It's like we're asking for hospitals to fill up.
Again and again, we hear of cases of patients deteriorating sharply on the ninth or tenth day. People tend to end up in hospital between seven to ten days after they test positive, said Okypy spokesman Charalambos Charilaou a few days ago.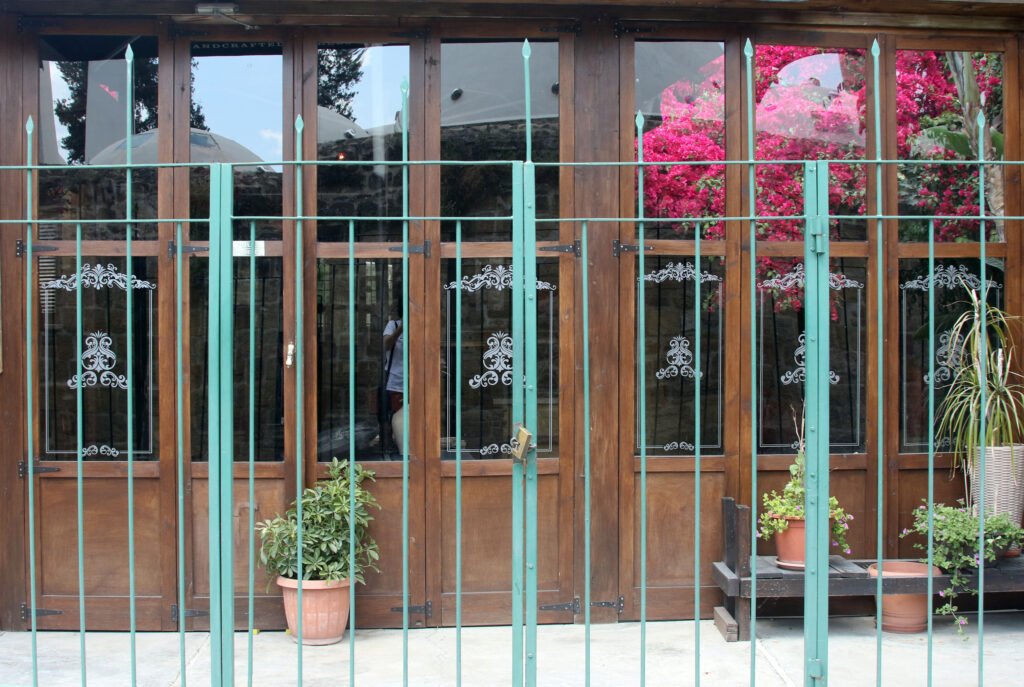 The time lag between cases and hospitalisations (and deaths) is seen as part of the disease's natural progression. But what if we could catch Covid early, and prevent many cases from becoming critical?
Clearly, this would be a game changer. After all, 900 cases of Covid in a day aren't, in themselves, a cause for panic. The panic comes from the fact that five per cent of those cases may eventually need hospital treatment, and a few may even die – hence the need for measures and lockdowns. The world would be much more relaxed if Covid were seen as treatable.
At the moment, the official line – as represented by the WHO, EMA and so on – is quite clearly that it isn't treatable. The official line is that vaccines are the only way out of this mess.
Medicines and vaccines aren't mutually exclusive, of course. Both have a role to play. Mass vaccination is a more efficient ploy in a pandemic (leaving aside the usual concerns about new variants) than treating patients one by one. Besides, a few cases will always resist treatment and end up in hospital, as happens with the flu. There's no silver bullet.
Yet the evidence for drugs that can inhibit the virus early seems extremely strong. A few of them also work prophylactically, i.e. to prevent you catching Covid in the first place. Some also work for severe disease in a hospital setting.
We're not talking here about the new drugs which are now being developed. Pharmaceutical company Merck is trialling molnupiravir. Pfizer is launching Phase 1 studies on its own drug. The UK has announced the formation of a (rather belated) antivirals taskforce.
We're not even talking about the handful of drugs – mostly remdesivir and dexamethasone – which have been adopted for hospital use in the past year (though remdesivir is expensive, and the evidence for its efficacy is mixed).
We're talking about something much more basic. Cheap, repurposed drugs which have been around for a long time, are known to be safe, are appropriate for outpatient use and are widely available right now, with Cyprus in crisis and our hospitals at capacity.
Why is the government making no effort even to test these medicines? Why are they being so passive, making no attempt at early treatment, meanwhile blaming an increasingly weary populace for (supposedly) not complying with anti-social, never-ending measures?
There's a lot of information on the internet, though admittedly some early-treatment buffs seem a bit obsessive. A good starting point is a Twitter user calling themselves 'Covid19Crusher' who posts links to studies and articles on a daily basis. One could also check out the website of the FLCCC (a group of doctors touting a protocol centred around the drug ivermectin), which includes video testimonials from doctors and patients.
Much of this is anecdotal evidence – yet it seems misguided to ignore such evidence altogether. People give their names, after all, unlike the nameless bureaucrats at WHO. When the FLCCC shares a video of a Dr David Chesler who says he used ivermectin with success at the seven nursing homes he runs (a colleague decided not to use it: "When the dust settled, I'd lost two patients and he had lost 17"), you can do a Google search and confirm that there is indeed a Dr David Chesler running nursing homes in Charlottesville, Virginia. It's hard to dismiss this as fake news.
Nor does it seem like a hard-sell. I read one interview with Michal Rezek, head of a clinic in Brno, Czechia (it's on the news website Novinky.cz), who's treated 100 patients with ivermectin since the drug became officially available. "Our feeling is… that ivermectin helps," he says simply. This is not the tone of a man trying to sell you something.
Another interview is with Dr Moussa Seydi, head of infectious diseases at Fann hospital in Dakar, Senegal (it's on the website of Marianne, a French magazine) who says he's never stopped treating with hydroxychloroquine, a drug lambasted by the WHO. "In doing my job I see eloquent results, and they count more than WHO recommendations." At his hospital, only half the beds reserved for Covid are currently occupied.
There are also observational studies. One example (published at the International Journal of Infectious Diseases): back in May, when the virus swept through Singapore's large dormitories for immigrant workers, scientists ran an experiment. A multi-storey dormitory was randomised by floor, and each floor got a different drug as Covid prophylaxis. In the end, all floors did better than the control group, which only got Vitamin C.
But it's not just anecdotal. The FLCCC lists 52 trials for ivermectin (32 of them for prophylaxis and early treatment); 27 have been randomised controlled trials, 11 published in peer-reviewed journals. That's a lot of scientific evidence, especially for a drug that's been around since the early 80s and known to be safe as an anti-parasitic. (Some argue that being safe for one condition doesn't mean it's safe for another; but surely that's a moot point if the dosage is similar.)
Nor is it just ivermectin. Studies have shown benefit for fluvoxamine, another repurposed drug that's been around for decades (it's an anti-depressant, used for OCD; its close cousin fluoxetine – used in Prozac – may also work against Covid), as well as melatonin, montelukast, the asthma drug budesonide, various nasal sprays including iota-carrageenan, etc etc.
It's actually exciting – and a bit depressing, after all this time – to see just how many cheap, common drugs seem to have a significant effect against Covid-19.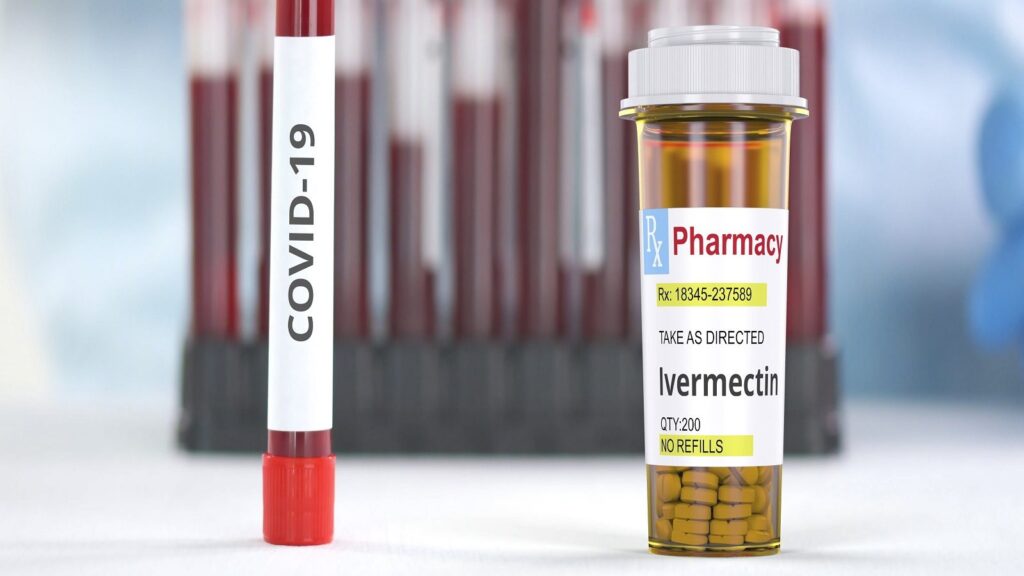 As a layman, all I can do is browse the internet; I don't know if the evidence is sound. Yet the behaviour of governments and public-health authorities seems bizarrely wrong, just from a common-sense standpoint. They should be jumping up and down with excitement at this evidence – albeit cautioning that it could be unreliable. They should be conducting frantic trials, checking if these studies might be valid.
Instead, the approach has been sniffy at best. Ivermectin (the most high-profile of these cheap repurposed drugs) was turned down last month by the WHO, which advised against its use for Covid except in the context of clinical trials. The media have also been unhelpful, cherry-picking the least positive studies and focusing on its use as an animal medicine ("Stop taking veterinary drugs, people," went the sub-head at Vice.com on March 3) – a specious argument, since the drug does indeed exist in both human and veterinary versions but no-one's recommending that people take the one intended for animals. (That said, I believe only the animal version is currently available in Cyprus, though the human one is easily obtainable from Greece, for instance.)
There have also been reports of pro-ivermectin accounts being blocked on Twitter and videos taken down from YouTube – the kind of censorship that does nothing to allay people's fears, and only adds to suspicion.
The whole situation is bewildering. Here are drugs that are known to be safe. They can be used in early treatment, where – as already mentioned – we have no protocol in place; we're just sending people home to wait and hope for the best. We're in the midst of a pandemic, with cases at an all-time high. We literally have nothing to lose by trying to treat early – and results, after all, would speak for themselves. If a drug doesn't work, we'd know soon enough (because hospital admissions would remain high) and could just discontinue it. Even just the good news of a possible cure would be strong PR messaging; you'd think our government would welcome the kudos that would come with being proactive and being seen to do something positive, instead of endless fear-mongering.
I'm no expert, of course. Maybe the whole early-treatment thing is a hoax, or bad science, or wishful thinking. But, rather like a juror in a complicated trial, I try to gauge who's telling the truth by judging their conduct – and so far, the early-treatment proponents are more convincing. They supply studies and real-world testimonials, the other side counters with dismissive sarcasm (in the media) and general blather about 'insufficient evidence' (by the WHO, which based its recommendation on only half a dozen studies; see John Campbell's interview with Dr Tess Lawrie on his YouTube channel for a discussion of the WHO report) and the need for randomised controlled trials.
The more evidence the better, obviously – but why dismiss observational studies so lightly? Why dismiss the good outcomes reported by doctors, who after all are the ones actually treating patients? Why not take a chance, when you're in the midst of a pandemic? Or why not fund some trials, if that's the only acceptable evidence? Doctors have been touting some of these treatments for over a year now.
Conversations on this subject always tend to founder on the same unanswerable question: 'Why would the authorities do nothing, if the facts are so clear? You really think they'd let people die, if there was even the smallest chance that early treatment worked?'.
Hopefully not. But I do think people – and institutions – tend to get stuck in their ways. Science seems to be quite rigid, insisting on a certain way of doing things. This is not necessarily bad faith: it's true, for instance, that doctors usually prescribe a combination of drugs, so it's hard to say with confidence if any one of them (ivermectin, for instance) was responsible for a good outcome. Fair enough. But it also seems quite likely that decision-makers are thinking of their reputations – that no-one wants to stick their neck out by being the first to embrace an 'unproven' drug.
Perhaps someone should.