Revelations that Turkish officials were allegedly behind the 1996 assassination of a Turkish Cypriot journalist in the north prompted calls for the reopening of the case, it was reported on Monday.
Turkish national Sedat Peker, 49, a convicted gang leader, who is now in self-exile in Dubai caused turmoil after he released a series of videos with revelations about many political figures in Turkey and their alleged shady activities.
In his latest video on Sunday, Peker said that the murder of Turkish Cypriot journalist Kultu Adali, who was shot in July 1996 outside his home in the north, was orchestrated by former Turkish police chief and former Interior Minister Mehmet Agar as well as former head of the special police division Korkut Eken.
"They told me there was a man in Cyprus who was selling us out to the Greek Cypriots and to find two men (to kill him)," Peker said. He added that he told them he would send them his brother, Atilla Peker, to do the job. He claimed his brother in the end was not able to do it due to unforeseen circumstances. Peker said that Adali was later killed by another group of assassins hired by the Turkish deep state.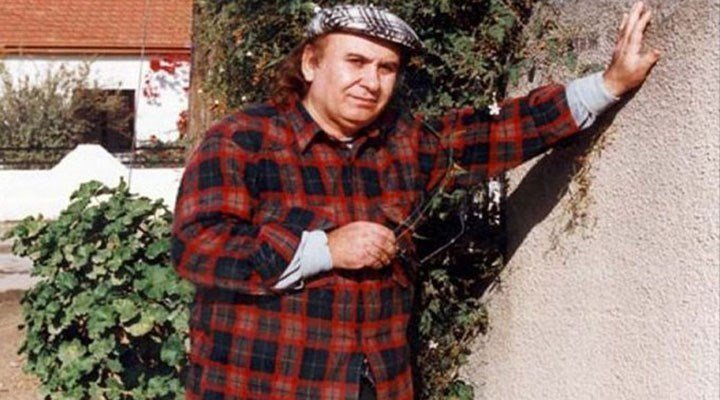 He claimed that the high-ranking officials had ordered the hit to silence Adali, 61, who was investigating illegal actions by military and 'government' officials in the north.  Adali, who was editor-in-chief of Turkish Cypriot daily Yeniduzen and a critic of the administration in the north, was believed to have been ready to reveal those involved in the theft of the Gospel of Apostle Barnabas from the monastery dedicated to the apostle near Famagusta by high-ranking military officials.
After the latest video release, Turkish authorities on Sunday arrested Atilla Peker and a personal guard in the Aegean province of Mugla.
A Turkish investigation at the time did not uncover who was responsible for Adali's death. In 2005, the European Court of Human Rights fined Turkey for failing to carry out an "adequate and effective investigation into the circumstances surrounding the killing".
Peker's claims have led party leaders and officials in the north to call on authorities to reopen the case into Adali's murder. Among them are head of main opposition Republican Turkish Party (CTP) Tufan Erhurman, People's Party (HP) leader Kudret Ozersay, and leader of the Social Democratic Party (TDP) Cemal Ozyigit.
Peker said the same former minister who wanted Adali killed was responsible for the killings of another journalist, Ugur Mumcu from Turkey, and the husband of Pervin Buldan, current co-leader of the pro-Kurdish Peoples' Democratic Party (HDP).
The Turkish Cypriot journalists' association, the press workers union, Basin-Sen, and the teachers' union, have also called for the case to be reopened.
Turkish Cypriot leader Ersin Tatar said that there was no reason for tensions over something reported through a video.
"If something illegal arises, what needs to be done will be done," he was reported as saying.
Peker in his video also claimed that Turkish Cypriot businessman Halil Falyali who owns a casino hotel in Kyrenia was involved in drug trafficking and money laundering in the north through his businesses in cooperation with Erkan Yildirim, son of former Turkish prime minister between 2016 and 2018, Binali Yıldırım.
Falyali has refuted these claims and said he is not involved in any drugs cases and had never met in person with any of these individuals.