In modern society, more and more people think of ways to differentiate their product in order to stay competitive in the global market. That is why almost every website owner often offers the audience to fill in online forms for different purposes, for example, to get feedback from the customers or to leave a word about the ideas of how to improve the product, etc.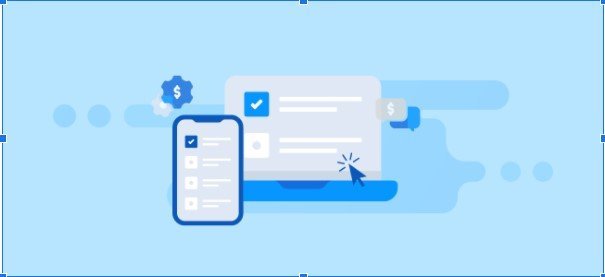 Online forms are actively used because of its interactivity, simplicity, and automatic data processing, however, not everyone has spare time and a great desire to answer the questions, so it now becomes much more difficult to get a response from people. In addition, more than 67% of website visitors will give up on filling in the form if they encounter any difficulties. So, the question appears: how can we fix that? Well, we have already prepared a lot of tips for you to boost your online forms. 
Optimize for mobile usage
Have you ever experienced difficulties connected with a web site made only for the PC using? When you can't input even your name because of the small letters or the oversized data field? Well, that's a common problem for all of us.
According to the Oberlo statistics ,in 2021 the number of smartphone users worldwide will increase from 3.5 to 3.8 billion people, so to keep up with the pace a great variety of websites have already done the pages oriented for smartphones and computers. That is really important for the users not only to get quick access to the information but also to consume the easy-to-access, easy-to-read, and easy-to-understand format of the web page. Some of the platforms have even presented their own apps in a suitable format for the convenience of all customers.
There are several ideas of how to optimize your forms for smartphones
Use a single-column layout
This method will be much easier for both desktop and mobile users as it is much easier to navigate the form fields that are on the top of each other than side by side, so they don't need to reread everything in case something is missed.
Make them easy to spot
Mobile users usually browse the Internet on a small screen, that is why you should place the forms above the fold and link them in a navigation bar at the top of your web page.
Use auto-fill and autocorrect features
That will make it easy for the smartphone to add their data based on what they have submitted before, which will definitely save some time and cut out the probable mistakes.    
Build reliable, trustworthy forms
While printing a form text, make sure that the information there is credible. Remember, that people don't hand over their personal information to everyone. For encouraging the audience for the feedback, provide them only with reliable information based on credible sources – research or studies. 
Besides, you can also encourage people to provide personal opinions via articles on popular or important topics. For instance, you can write an article about eco-friendly trends or Internet of Things (IoT) development, and ask for an opinion. In case if you are not a professional essaywriter and your mind is gone blank, there are some writing services that can easily help you to make content, which can definitely save you some time for brainstorming.
Create Call-to-Action buttons
Amazingly, but people's behavior about the button content can be also different depending on their behavior. The results of marketing research have shown that buttons with generic labels such as "Contact" or "Submit" are less appealing than "Submit Now" or "Try It Free". The conversion rate of these strong call-to-action buttons is around 40%, while the same rate of simple buttons is only 10% and even lower. 
To reduce the cognitive load, you can also update the dropdown box to a button. For example, let's take the experience of the Microsoft company. When Windows Vista was released in November 2006, fewer people shut down their PCs. But why? The reason is that the company had updated the shutdown computer command from a button to a dropdown box. People then needed to read the list of commands and choose one instead of simply clicking on the picture. That is a really impressive illustration of how a small reduction in the effort can radically influence people's behavior. So, what are the ideas for reducing the effort required to complete the online form of yours?
Think about the design
Customization of the online form does matter when it comes to being used by a wide audience. The visualization of the content presented catches people's attention so that they become much more interested in the text provided there. To make your form stand out from hundreds of other ordinary website forms, you can add some colors or set an image as background. In addition, there are a lot of great services that can easily help you with this optimization. 
As an example, you can use Woorise, a professional platform focused on website optimization. It will not only provide you with the handy tools for any content: it can build the entire campaign full of fun & easiness, different marketing contests, and premade layouts & templates. 
Reduce the number of fields
In fact, people are picky about how they spend their time browsing the Internet. Among a great variety of different forms offered, your form has to be simple and easy to fill out, so that you can increase the possibility of this to be completed by the audience. If asked too much, they will give up on doing it. 
While researching the conversion rate by the number of fields, the HubSpot blog has discovered that reducing the number of fields from four to three increases conversions by 50%. Besides, people are much more likely to complete the text form of three fields than the same of four. 
Think over the core idea you want to get from your audience. For that purpose, you have to create different forms for various campaigns so to get the right minds of your target audience. Besides, make sure that you have asked only the key details, we also advise you to keep in mind the KISS rule (Keep It Short and Simple). The more you ask, the lower chance you will involve interaction with the audience.
Avoid ghost text
Ghost text is the sample of the text that is to be filled out to the form and was mainly used to provide the consumers with an example of the data required. In fact, this practice has not proven to be much help at all, as might even offend the person who wants to submit the form. Besides, ghost text has been shown to hurt usability, because some users might think the text inputted there is the same you want them to input or simply leave the empty field. 
In case if you have a highly complex form and want to leave an example of the data needed, you can always provide users with one, left below the field. That will help you to minimize the risk of misunderstandings that might occur during the form submitting.  
Increase the number of visual questions
The usage of images or any visual elements on your forms has a lot of advantages. Firstly, it makes your online formless form-like and more interactive for the audience. Another benefit of the clickable image buttons may reduce the efforts required to give an answer to the question. In practice, that means that a person can answer the question in one click, which is much more comfortable for the users. In addition, the visual pictures or hints can really help the participant to get the idea of what the question is about so their brain is generating a possible list of answers that might be used there. Also, the interactivity of that type of form makes people feel more involved in this survey, which is similar to the gaming process. 
Remove unnecessary fields
The unnecessary fields are those which always add unwanted friction to your online form. As a result, people are less likely to provide you with the data required. 
To avoid this issue, first of all, you should think twice before asking them to retype their email addresses and passwords, so if this data is not important for you, don't ask users to provide you with it. Furthermore, it may be the user's confidential data, so they might not hand it to anyone. Every time before inputting a question ask yourself "Do I really need that piece of data from users now?"
Another useless way is when you find yourself putting required and non-required fields on your form. If the last name is not required, why is it there in the first place?
Improve the security system
Though cybersecurity has improved a lot so far, people can't hand their personal data like their personal data and credit card information to third parties without any trust. The same thing is with the online forms: in case if your website forms cannot provide a secure feeling to the consumers, they won't participate. That is why you need to create a credible form so that to reassure users their information is safe with you. 
To make your forms more secure, you can enable the double check-in feature that requires new subscribers to opt-in twice before they join your email list. This prevents spam and fake emails from linking and prevents the online form from getting blocked.
Make sure to choose a reliable web host for storing personal data and other information, so as not to put yourself and your visitors at a higher risk of getting hacked. For example, you can enable reCAPTCHA, a security system that requires users to submit the form for security purposes. It provides users with a special code that only a real person can proceed with. 
Address the step after form submitting
What comes after the user has filled out a form on your site? It is really important for people to know that their opinion is important, and will be certainly reviewed by the form authors. So, as an example, you can provide the customers who have successfully completed the online form with a text message that appears right after the submission of what will happen next. If there is a call or an email they are supposed to receive in some time – just let them know about it. You can also say some kind words for the cooperation, we are sure that this can leave a good impression about your platform.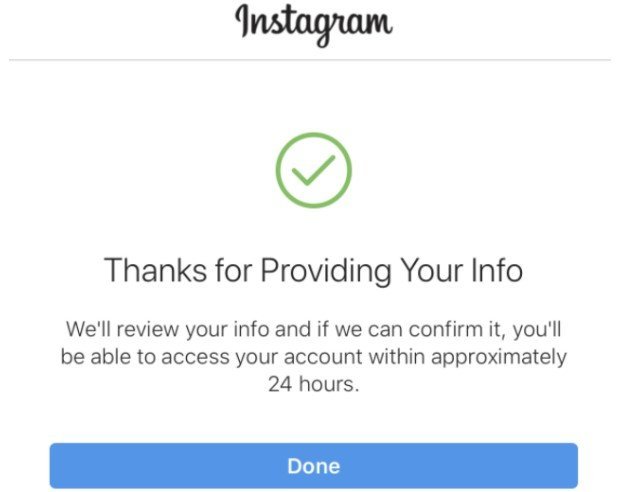 Conclusion
As you have already learned from the article, the success of the online forms is caused by a variety of different factors. To encourage people to put in the information asked, you should make it interactive and captivating so that it leaves a good impression after they submit it. Also, ask only the information which is really necessary for you and provide your customers with credible information. One of the best optimization options is to make the mobile version of your online form so as to widen the audience number. It would be really nice to make an unusual design so as to get your participants more interested and motivated to fill in the data required. 
However, you also have to think over the security measures, which will definitely help you to be confident that all the data is correct and your online form won't be hacked at once. This will certainly provide your customers with confidence about the reliability of the form so they can entrust the required personal data to you. 
We hope all these methods will be helpful for the optimization of your online form and help you to improve the skills of making the survey not only useful for you but also captivating for your target audience. Good luck!