Inspired by World Oceans Day last week, European Maritime Days coming up and a recent workshop, Martin Clark highlights the importance of sea grass, more grandly known as Posidonia oceanica
Summer is here! Officially on June 21, but it's very hot already and an ideal time to spend time on the beach. Living in Pano Lefkara, I feel the benefit of a slightly cooler climate, but I do love to go down to the sea and my favourite stretch of coast is between Zygi and Kiti in Larnaca district.
I'm starting to hear the usual moans about seaweed washed up on Cypriot beaches; actually I don't find the smell too repulsive! It's natural and salty! Also the sea grass underwater 'meadows' in Cyprus are of critical importance on a world scale.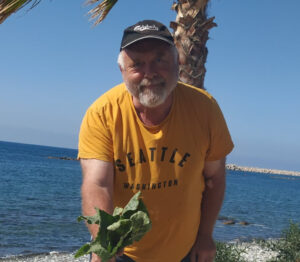 Posidonia oceanica meadows have important biological and ecological roles and they provide benefits to humans that are amongst the highest of all ecosystems on earth. They are a vital ecosystem for the production of oxygen and locking up of carbon and they support many fish, mollusc and crustacean species as a site for feeding, sheltering, hiding from predators and breeding.
Posidonia beds are also valuable as nursery grounds for several commercial fish species. A one-kilometre wide belt of sea grass meadow can produce over 125 kg of dry seagrass material per metre of coastline each year, which accumulates on the beach, developing 'banquettes' up to four metres high. It is these that many Cypriots perceive as a problem, but they support a giant food web, protect the shoreline from erosion, deliver inorganic material in the form of carbonate and silica shells and, when transported further inland by the wind, may act as seed material for dune formation.
In the past, dried sea grass leaves were used as packing material to transport fragile items of pottery and glassware, and also to ship fresh fish from the coast to cities. Parasites are less successful in sea grass leaves than in cereal straw, so they were used in stables, as roof insulation, and as a filling material for mattresses to prevent respiratory infections. Other medicinal uses were against skin diseases and to lessen leg pain from varicose veins. Archaeologists excavating at Neolithic/Chalcolithic Choirokoitia found that the leaves were used in sun-baked bricks (plithari), as a strengthening and binding material.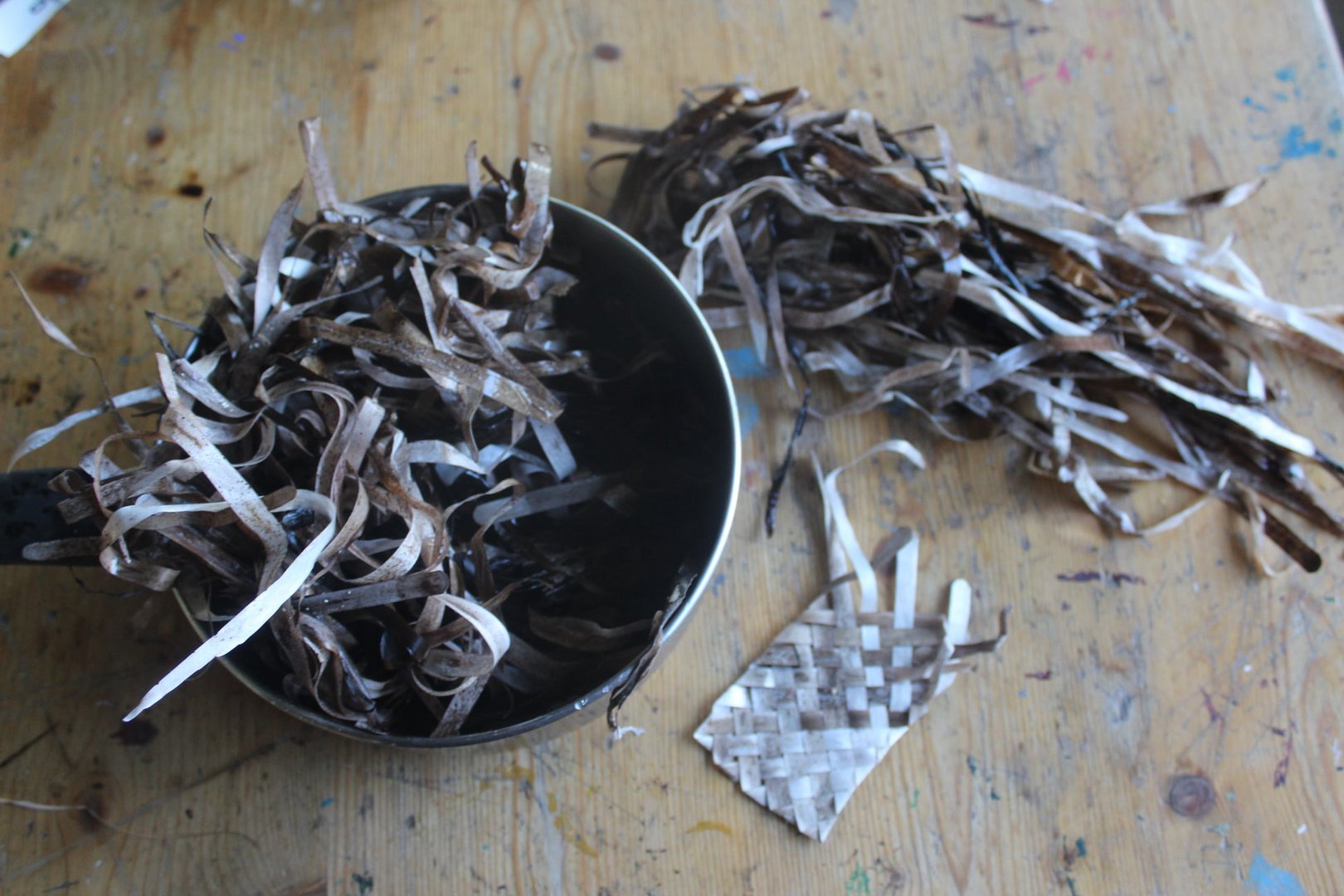 So, a pretty special plant – actually a land plant that re-colonised the sea – so what if they cause a slight pong sometimes? It's a fact that over 80 per cent of European coastal municipalities remove the seaweed deposits before the summer season, to attract more tourists; despite the many benefits the dead weed provides in maintaining the beaches and the unique coastal ecosystems. The EU Interreg 'Posbemed' project in 2017, focused on management, conflicts, and opportunities related to Posidonia banquettes on the beaches of the Mediterranean coast, particularly coasts protected through Natura 2000. The conclusion: municipalities are making a big environmental mistake.
Now, our partnership of the UK's Grampus Heritage and Training and Kato Drys Community Council, here in Cyprus, focus on championing practical education, learning by doing and changing people's minds. The washed-up ribbons of sea grass have the most extraordinarily beautiful colour and pattern! We like to experiment with a sort of natural textile. Last week on June 8 it was 'World Oceans Day' and here in Cyprus, 'European Maritime Days' (EMD) follows on June 17 to 21, with a great programme of events – see https://www.cmmi.blue/wp-content/uploads/2021/05/EMD-programme.pdf .
Helping us to understand these issues is Despina Kyriakoudi, a fine marine biologist, who graduated from Bremen in Germany and is part of our team here in the mountains and coasts of Larnaca district. We have a multicultural group of learners on our EU Erasmus Plus programme right now and on June 19, we have an Art & Textile group coming from the UK (mainly from Scotland), so sustainable fashion is much in our minds.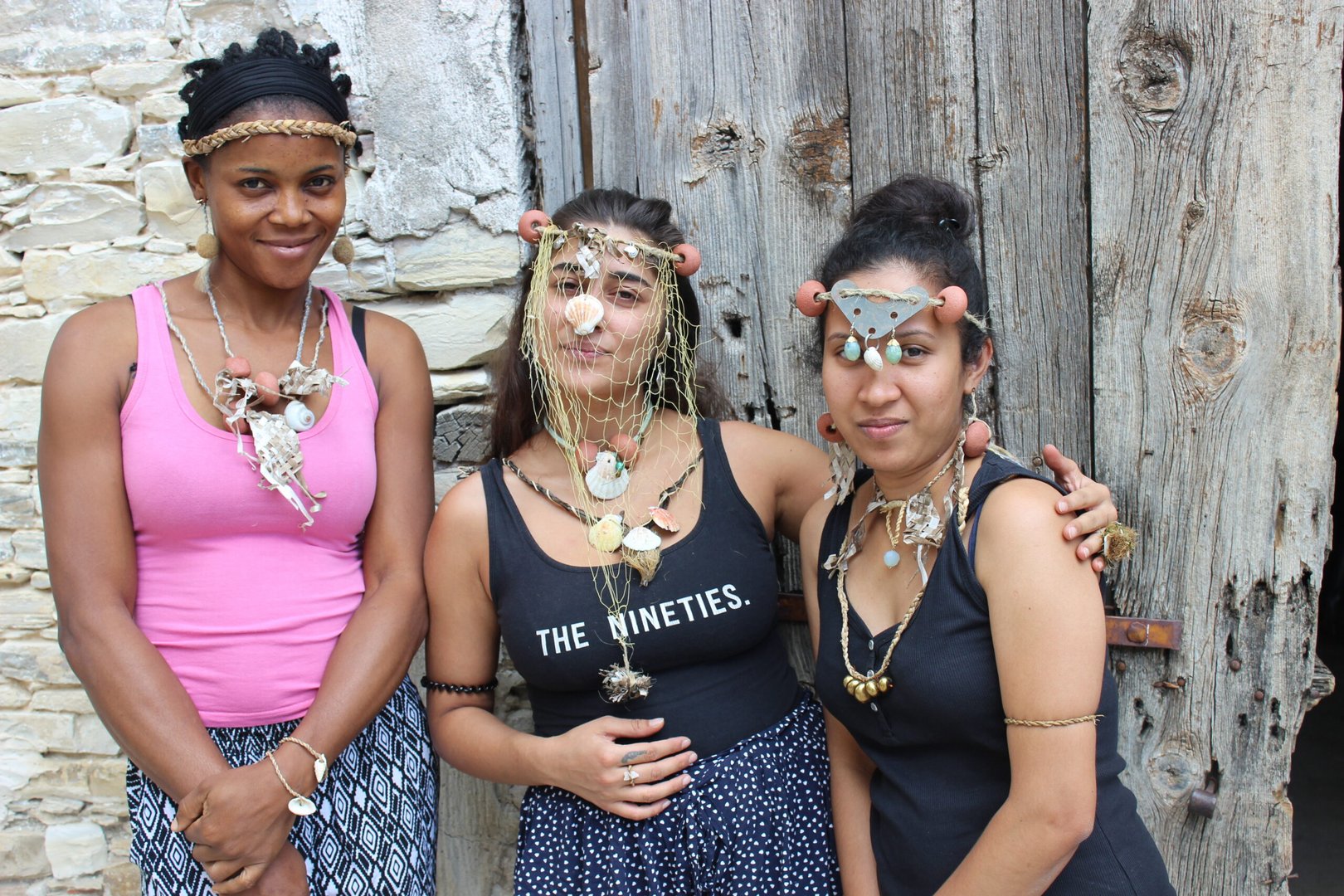 Chrictiana Adamou and Sevilay Shakir (Greek and Turkish Cypriots), joined forces with Honorine, Jeffrey and Himashi (Cameroons, Ghana and Sri Lanka), to create by hand some 'beach jewellery for the day' from seagrass, shells, discarded nets and fishing floats. We also focused in the last year on some maritime myths and legends and re-enacted 'sirens' luring sailors onto the rocks near Sea Caves close to Paphos, with the wreck of the Edro III. These pictures and a great video are the work of Ognyan Yordanov and Aylin Myumyunova, a Lefkara-based Bulgarian team plus Sri Lankan learners Ishara, Sandupama and Sandali.
Of course they look alluring and beautiful, but also I hope the message is clear. Young people from all over the world should join together to address the environmental problems, the misinformation, ignorance and sometimes greed that drives the political agenda.