British expats struggle with shortages of much-loved food
Marmite-loving British expats have become selfish creatures.
"I have been trying to find Marmite for days at various supermarkets, but everywhere I've been told it's out of stock, it's never happened before," Stephanie Wilson, who moved to Cyprus from Milton Keynes in 1998, told the Sunday Mail.
"I have spoken to several British friends and they all have the same problem. Only one person I know managed to find the three last jars at a supermarket in Paphos and obviously he bought them all."
When Wilson asked her friend if he would give her a jar of the yeast extract, he refused point blank.
The initial post-Brexit teething problems that affected British products' exports to the EU seem to be becoming more pressing.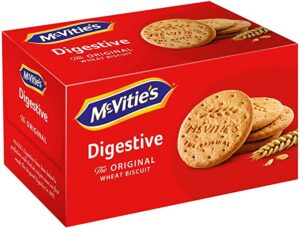 In addition to Marmite, consumers are finding it increasingly hard to find popular items such as Twinings tea, HP sauce, McVitie's digestive biscuits, Branston pickle and British sausages on supermarket shelves.
The UK left the EU single market and customs union on January 1, and for many British companies it became very hard to export their products abroad just due to the delays and uncertainties created by different EU member states processing new paperwork required for customs declarations, VAT and organic certification.
As a result, customers in Cyprus, where the majority of foreign permanent residents hail from the UK, are being forced to stock up on the few remaining UK products they can find, if indeed they manage to actually do so.
"And it's not just the most popular UK products that we are starting to miss. Supermarkets and stores are also running low on vegetarian options," Judy Taylor, a UK expat living in Larnaca told the Sunday Mail.
"There are not many local options for vegetarians and vegans in Cyprus, so I strongly rely on Quorn products for my diet. Before Brexit, I never had any issues finding them in freezers, but stocks seem to be running low, there just isn't as much choice as before."
She knows it's a 'first-world problem', but she is concerned.
"I cannot afford to buy online directly from the UK on a regular basis, the shipping costs are exorbitant," Taylor said.
Supermarket operators confirmed the shortages and added that the same issues are currently being experienced by companies importing British food.
"All companies who used to import products from the UK on a regular basis are having problems," Marios Christou, a manager working at supermarket chain Green Tree told the Sunday Mail.
"Brexit is the main culprit, higher import-export taxes and changes in the required documents have forced Britons to stop exporting abroad and caused delays in orders made by importers in Cyprus."
Christou, however, said he expects to see things changing in the near future, as he believes British companies will sooner or later realise the importance of exporting their good to the EU.
"They need to simplify their procedures, more for their own good rather than ours. I think we will see a change in the way they will export their products soon."
Marios Hadjiadamou, the head of the supermarkets' association in Cyprus, said he understands the problems British companies encounter when faced with new post-Brexit regulations regarding products' exports.
"Brexit has made it difficult for them on many levels. Lengthy bureaucratic procedures, increasingly difficult transportation and higher taxes are a real threat to them, so it is normal to see exports dropping," he told the Sunday Mail.
"On top of that, the Covid-19 pandemic certainly made things even more difficult, but the main culprit for the shortages of British products, including non-food items as well, definitely stems from the UK decision to leave the EU."
The other issue is that Cyprus is a small market.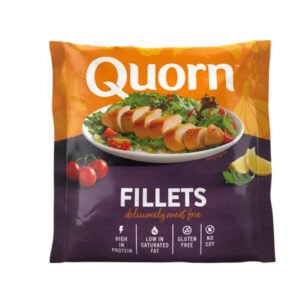 "Regardless of how many Britons live in Cyprus in proportion to the entire population, our country represents a small market for them, so some British companies decided to either stop exporting their goods here altogether or to dispatch considerably smaller orders," he said.
In more bad news, Hadjiadamou added that even Cypriot supermarkets Alphamega and Papantoniou, which struck deals with UK giants Tesco and Sainsbury's respectively to bring their branded products to the island, will be faced with the same problems if the obstacles posed by Brexit are not solved, at least partially.
"Tesco and Sainsbury's branded products are still available, but Alphamega and Papantoniou are also running low on stocks, though perhaps at a lower pace compared to other supermarkets that do not have direct deals with UK companies," he said.
"Regardless of the deals in place between the companies, the problems posed by Brexit regarding exports remain the same and the result is that consumers in Cyprus are increasingly faced with fewer options when they go shopping."