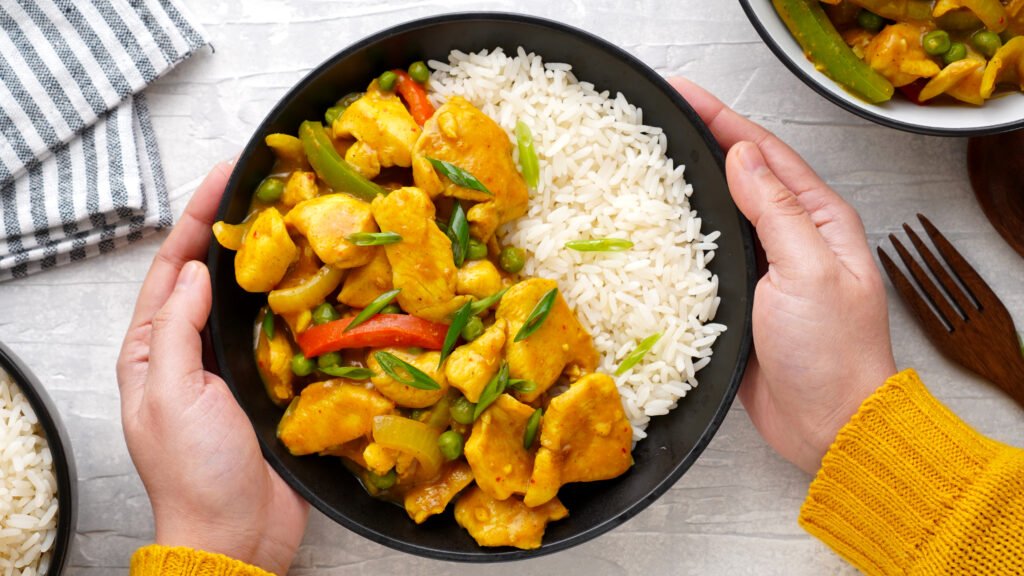 Simple, quick, and easy recipe for a delicious Chinese Chicken Curry for the whole family.
Learn how to make Chinese chicken curry from scratch with simple everyday ingredients. Simple to prepare but delicious to eat.
Ingredients:
Chicken breast Or chicken thigh
Sweet onion sliced
Bell pepper sliced
Green peas
Spring onions chopped
Vegetable oil
1 tbsp Garlic
Chicken Seasonings
Soy sauce
White pepper
Curry sauce ingredient
Chicken stock
Curry powder
Five Chinese spices
Turmeric
Chilli powder or paprika powder
Salt
Sugar
Corn Starch
Plain Flour
For full ingredient details and step by step guide visit Khin's Kitchen
Recipe Tutorial: Chinese chicken curry
About Khin's Kitchen
Khin's Kitchen is all about delicious Asian family home cooking recipes. Created by Khin and her husband in April 2020 to share family recipes with everyone who wants to learn Asian home cooking. The recipes shared are tried, tested and delicious.