Universities are places of learning, but their teachings aren't always on paper; studying is a formative time when we learn to be independent, come in contact with different ways of thinking, mingle with people from cultures different from our own, and ultimately, figure out what we want for our future. A comprehensive student experience must strike a balance between work and play, and student testimonials have shown that the University of Nicosia (UNIC) ticks all the boxes.
A common misconception is that Cyprus is not a popular destination for university studies – but with Cypriot universities climbing up world rankings, this is starting to change. In fact, 51% of UNIC's student body pursuing on-campus programmes are international, hailing from all over the world.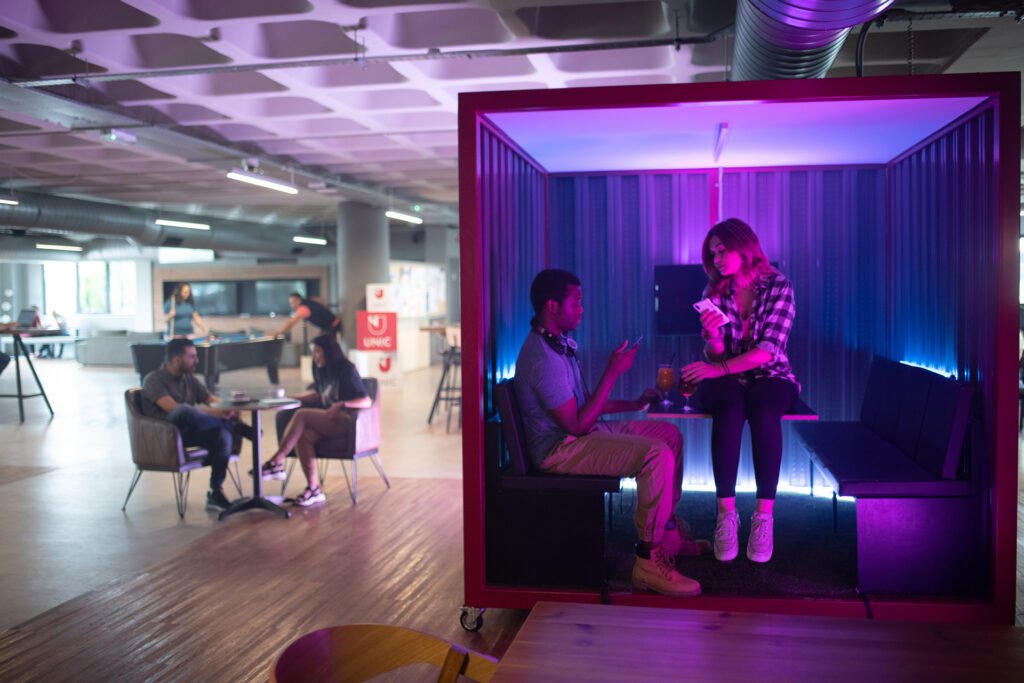 Specifically, UNIC has been named among the top 1,000 universities in the world, according to the 2021 edition of the Times Higher Education (THE) World University Rankings – possibly the best-known university rankings in the world. This expanded edition includes over 1,500 ranked research-intensive universities, out of 25,000 universities globally that met the THE eligibility criteria and applied for assessment.
The University's MBBS programme, offered under the degree-awarding powers of St George's, University of London, is popular among international students from places as far as the US and Australia, who recognise Cyprus as more than a holiday destination. Testimonials from current and former students on the programme indicate that UNIC does indeed offer a comprehensive student experience to rival other European nations and beyond.
"The idea of leaving home to study medicine in a foreign country was daunting at first, but looking back at it now, I consider it one of the best decisions that I've ever made," remarked Australian student Armin Benjamin Bassi. Similarly, Karine De Souza, who is from the US, said it was "one of the scariest and most exciting decisions in my life, and probably one of the best".
"Cyprus is a gorgeous island country and the Mediterranean lifestyle perfectly counteracts the stress of being in medical school", she added. Like her, American students Laura Allison Davies and Maya Daniel were attracted to the programme because it combines good academic standards with the opportunity to explore Cyprus. "The excursions every weekend is what sold me because not only did we get to be abroad, but we were able to continuously travel which kept me on my feet every weekend. Each place is so different that I couldn't help but fall in love with the island a little more every trip", Maya said.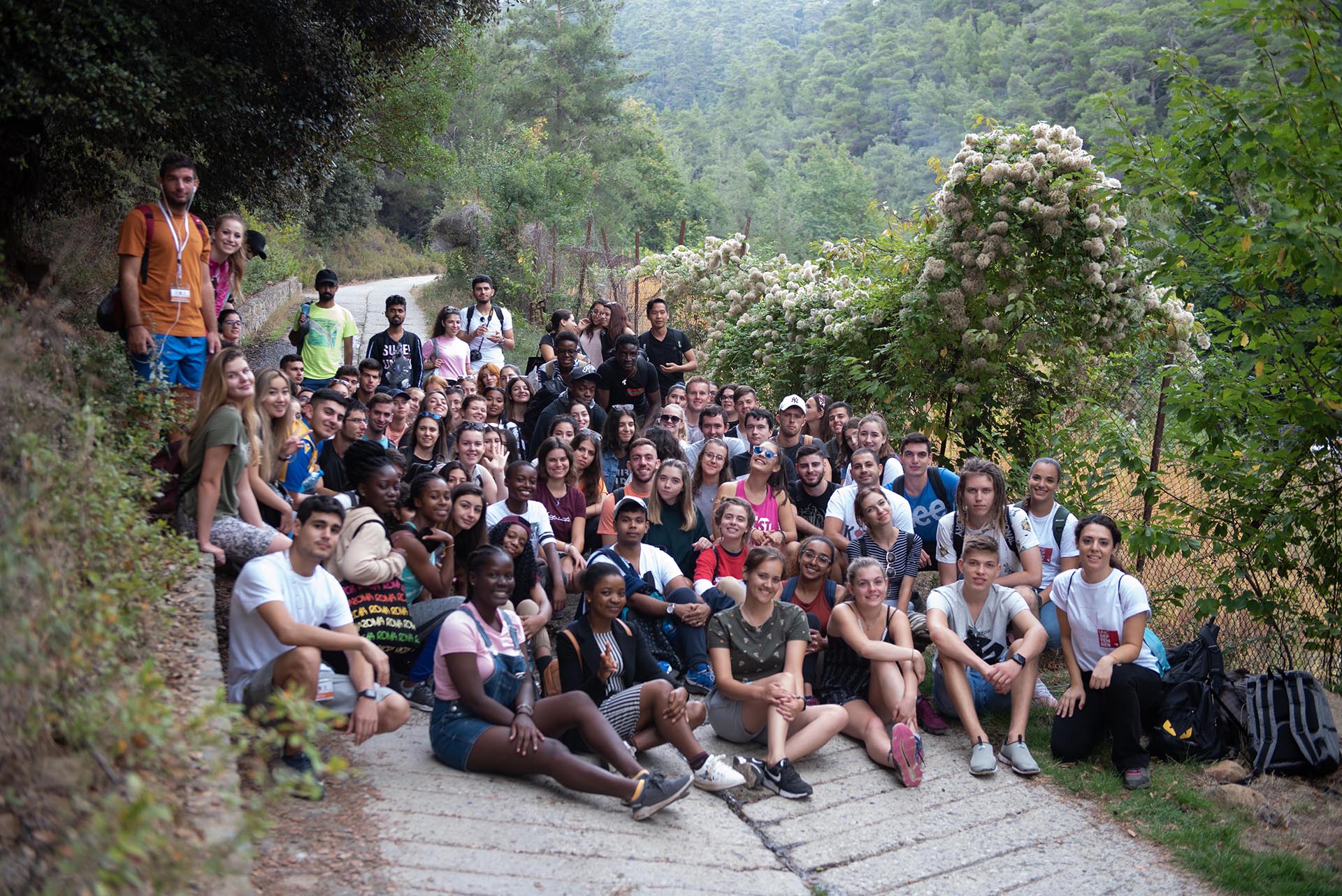 The University of Nicosia invests in its students' wellbeing by offering them an experience matching international standards through its facilities, residences and student support. In recent years, more than €160 million have been spent on enhancing UNIC CITY, a modern campus consisting of 20 purpose-built or renovated buildings that range from its fully resourced library and Information Centre, to its state-of-the-art Fitness Centre (UFIT) gym, and even its very own on-campus movie theatre (Cine Studio) .
The latest additions to the campus and the University's largest investment yet are its new, modern residence halls, named SIX, TRIANGLE, and U. Their occupants come from 44 countries, giving the halls a cosmopolitan feel. "I love the accommodations where we live. The rooms are very nice", Laura said, also mentioning the many group activities the student residents would engage in in the common space.
Even though COVID-19 restrictions meant that most classes were held online for the most part of the year, the lively surrounding area of Engomi is a great place for students to let off some steam. The area is home to more than 70 restaurants, cafes, bars, supermarkets and department stores, as well as the Mall of Engomi, all within walking distance.
Indeed, the area surrounding the campus was developed with students in mind, incorporating connections to two bus routes and a 1.4-kilometre-long pedestrian path suitable for walking and cycling. "There are a lot of social areas around the University at night, and I enjoyed being able to go out and drink a cup of coffee in the evenings after finishing work," Maya said.
With over half of its student body made up of international students, UNIC offers a multicultural environment, which helps build an international network of mentors and peers, Canadian student Rita Badr said. "We learn to remove cultural barriers and stereotypes when dealing with each other and with patients. The diversity and cultural insight are the core of what makes this learning environment so exceptional".
Moreover, as a relatively young school, it allows students to play a key role in the development of the programme, according to British graduate Jennifer Yau. Jennifer held the roles of President and Student Welfare and Education Officer within the University's Medical School Student Society, working closely with administration to ensure students' best interests are always kept at heart.
"We have also been able to cultivate the student life here by introducing Fresher's week, medical families and the formation of Specialty Interest Societies," she added. "The students play a key role in the future of the medical school," Jennifer added. "The Medical School has a vibrant social scene with fun events being organised by students, for students. I've had the pleasure of being able to meet a diverse group of people from across the world and make friendships that will last a lifetime," Armin said.
All students spoke fondly of their time at UNIC, emphasising the academic value and quality of the MBBS programme in an international context. "I feel like I have been able to learn things that I would have never had the opportunity to learn in the United States," exclaimed Laura , calling her overall experience at the University of Nicosia amazing, and oftentimes surreal. "Out of all the places I could have studied this summer, UNIC and Cyprus have provided me with so many opportunities, learning experiences, and lifelong memories that I will never forget," she said.
"My overall experience at UNIC has been decidedly worthwhile. I feel like I was able to learn so much and still have fun nights and weekends with other students here," Maya said. "I learned a lot about Cypriot culture, health care and myself, so I can't thank this programme or the University enough!"