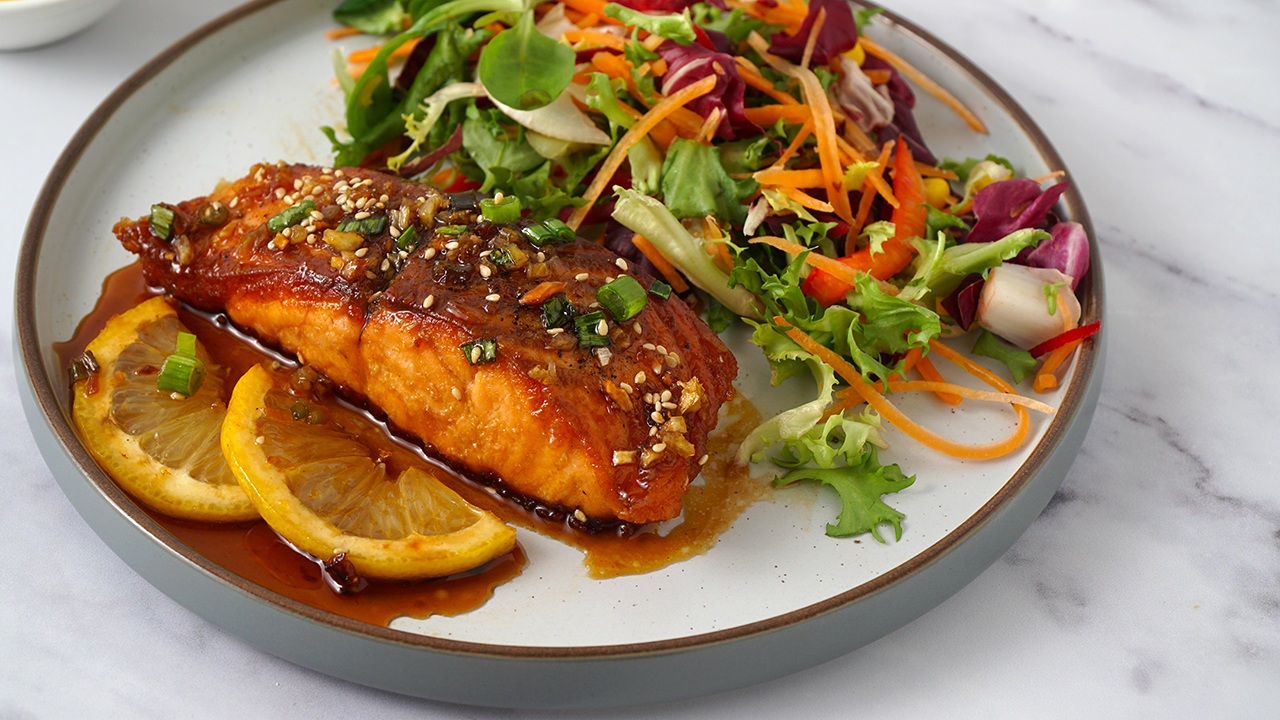 Simple, quick, and easy recipe for a delicious honey garlic butter salmon for the whole family.
This easy and simple honey garlic salmon is healthy, delicious can be prepared with simple ingredients. Perfectly cooked salmon glazed with honey garlic homemade sauce.
This dish is very quick and easy to make at home.
For Ingredients and written recipe check out my website https://khinskitchen.com/honey-garlic-butter-salmon/
Ingredients
Salmon boneless skinless
Salt
Black pepper fresh ground
Butter unsalted
Garlic fine chopped
Lemon zest
Sauce
Honey
Soy sauce
Lemon juice fresh squeeze
About Khin's Kitchen
Khin's Kitchen is all about delicious Asian family home cooking recipes. Created by Khin and her husband in April 2020 to share family recipes with everyone who wants to learn Asian home cooking. The recipes shared are tried, tested and delicious.