Digitisation gives banks the opportunity to come out of the pandemic even stronger
The Covid-19 pandemic has accelerated technological transformation for businesses operating in all sectors of the economy.
Organisations that demonstrated quick reflexes and were able to manage the challenges related to the pandemic have been able to not only ensure operational continuity, but also use their transformation to enter the digitised market with a competitive advantage.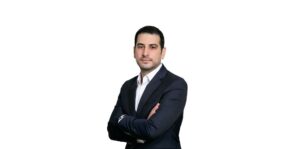 Banking lies at the heart of digital transformation. At the start of the pandemic, and with public health concerns in mind, banks were forced to push their digitisation plans forward so as to be able to ensure uninterrupted service to customers and, by extension, the seamless operation of financial services.
The numbers confirm that the public embraced change, demonstrating a growing preference for digital channels and digital transactions, and in so doing reaping the advantages offered by technology – saving time and resources.
Where Hellenic Bank is concerned, the numbers are quite telling in terms of the shift towards digital channels. Specifically, 94 per cent of withdrawals and 52 per cent of deposits are currently carried out through ATMs, while 86 per cent of money related transactions (deposits, withdrawals, transfers, payments) are made through the Bank's alternative channels rather than through the teller. Also, the use of Online Banking channels (Hellenic Bank's Mobile App and Web Banking) has gone up by 59 per cent compared to 2020.
Moreover, over 137,000 customers have already downloaded the Hellenic Bank Mobile App, giving them access to the very successful Contact Pay feature – P2P money transfers to contacts on users' devices.
It's worth noting that Hellenic Bank was the first bank in Cyprus offering its customers the option to conveniently register for Online Banking and its range of services via the Bank's website – a straightforward process that simply required completing an online form.
Hellenic Bank's customers can access their personal accounts and cards online, as well as through the Hellenic Bank Mobile App. Also, all it takes is one phone call to the Bank's Customer Contact Centre to apply for a debit card; customers can do this from the comfort of their home, without ever needing to visit a branch.
Looking to the future, Hellenic Bank is focusing on digital onboarding – aiming to offer customers the option to open a bank account through its digital channels. Again, without needing to visit the Bank's branch – the user-friendly Hellenic Bank Mobile App will allow them to open an account from their device.
Hellenic Bank's strategic goal is to make the most of Cloud technology, providing its customers with reliable banking services. Besides reducing costs and accelerating speed to market, the shift to the Cloud improves customer, as well as staff experience. This, in turn, allows staff to provide specialised -and faster support.
The Bank aims to incorporate its most basic services, including private financing, into its digital channels. Tools such as digital signatures are part of this drive and will allow for the provision of even more online services.
The changes revolve around digital developments, but they also present challenges to domestic banks who must now compete with the international market, as well as with innovative fintech companies. Still, competition should not be regarded as a threat, but rather seen as an incentive to improve.
The biggest challenge traditional banking faces is the ability to keep up with industry trends, which will speed up their transformation and enable them to stay abreast of new developments.
By maintaining a personal touch – a key ingredient in interacting with customers – and by investing in staff training, banks are entering a new environment, laying the groundwork so that they can adapt and come out of the pandemic crisis stronger than ever.
By Christos Eojourian, Head of Technology & Digital Division, Hellenic Bank